No Halloween party theme is complete without a scary drink that gives kids and adults alike the heebie-jeebies. But let's be honest: no busy mom has the time to play "bartender" for a kids' get-together. We've compiled a list of 11 mocktail and punch recipes that take just a few ingredients and require barely any mixing but will satisfy kids' (and expectant moms') wishes for a spooky sip.
01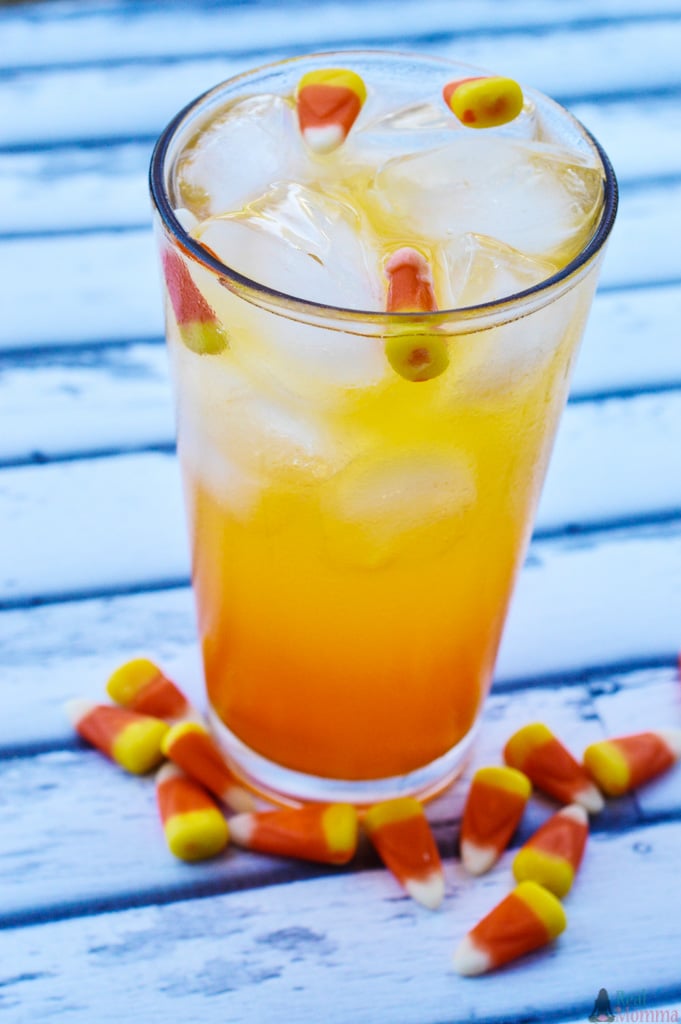 Candy Corn Mocktail
This sugary drink uses orange soda, Gatorade, and Mountain Dew to re-create the colors of everyone's favorite Halloween candy.
02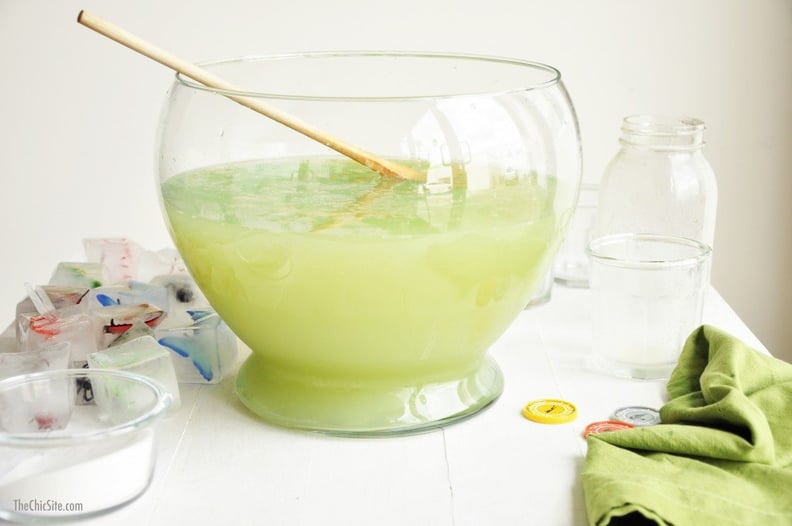 Wild Kratts Party Punch
Make sure to use jumbo ice cubes when making this punch, and incorporate theme-appropriate surprises for an added layer of excitement.
03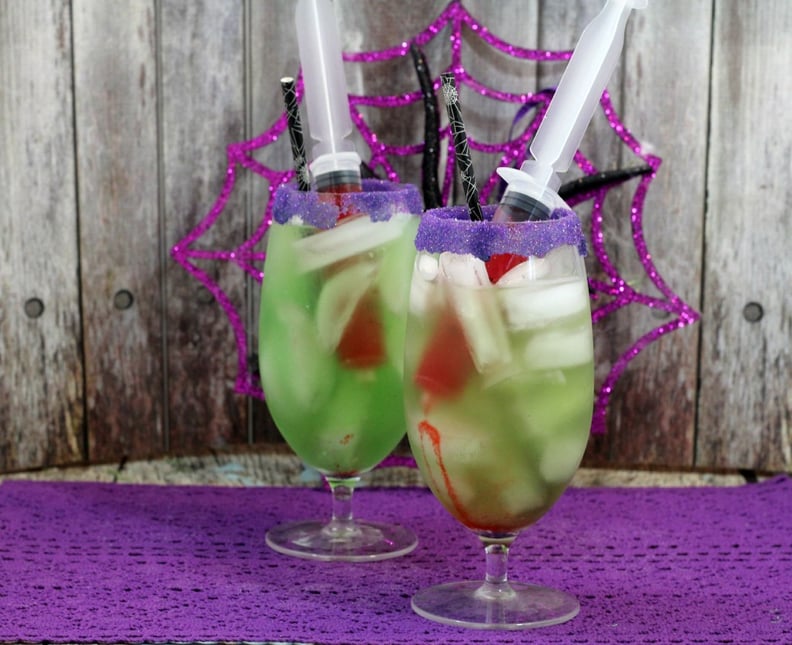 Voodoo Punch
Syringes full of raspberry syrup give this green punch a scary haunted-house vibe.
04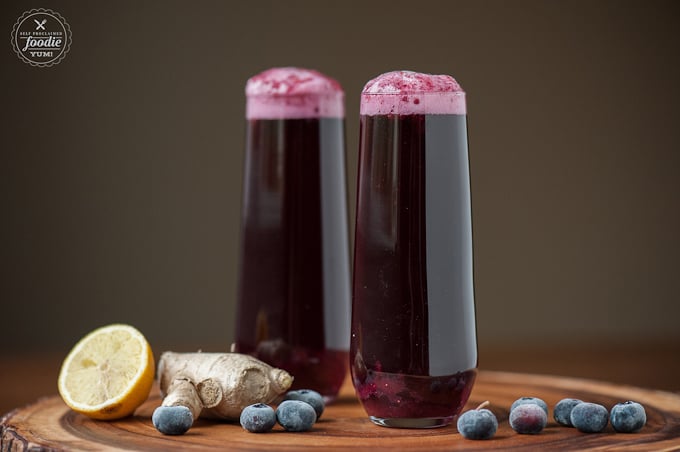 Blueberry Ginger Bellini
The blood-like color of this blueberry drink is perfect for a vampire Halloween party. Replace sparkling wine with sparkling apple juice for a kid-friendly version.
05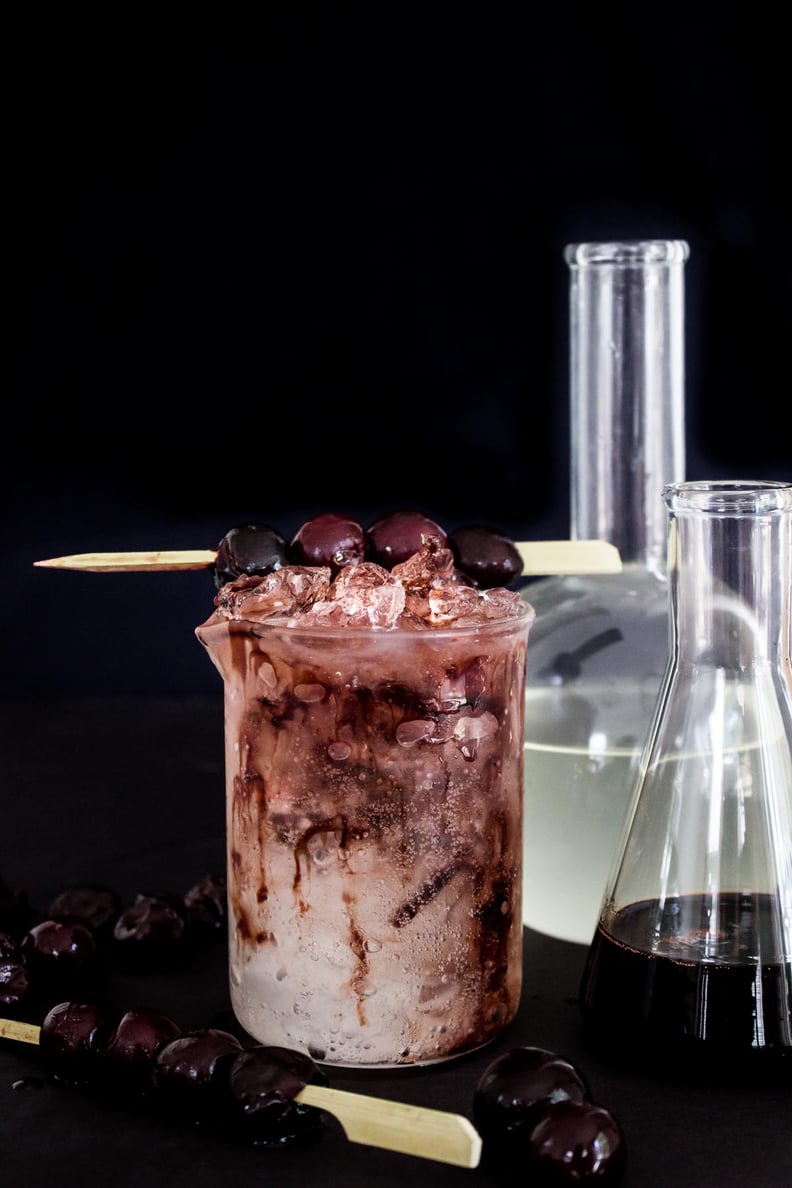 Scary Cherry Mash
06
Witch's Brew
07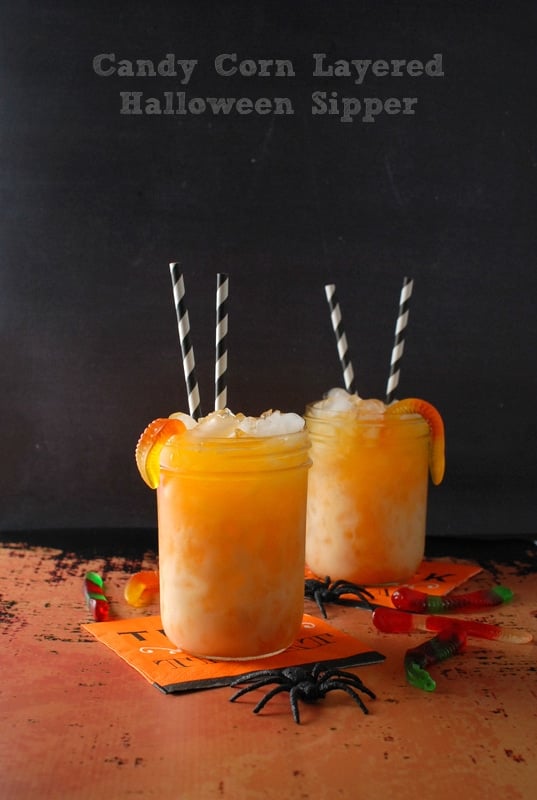 Candy Corn-Layered Halloween Sipper
A gummy worm makes this pinneapple, orange, and mango frozen drink a tad bit scarier.
08
Trick-or-Treat Halloween Punch
This creepy punch takes just a few minutes to make and will probably be consumed in just as much time.
09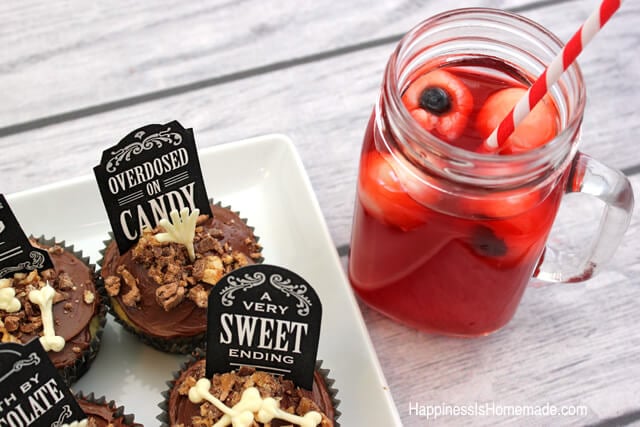 Eyeball Punch
Don't worry; the gross-looking eyeballs in this blood-like punch are just lychees.
10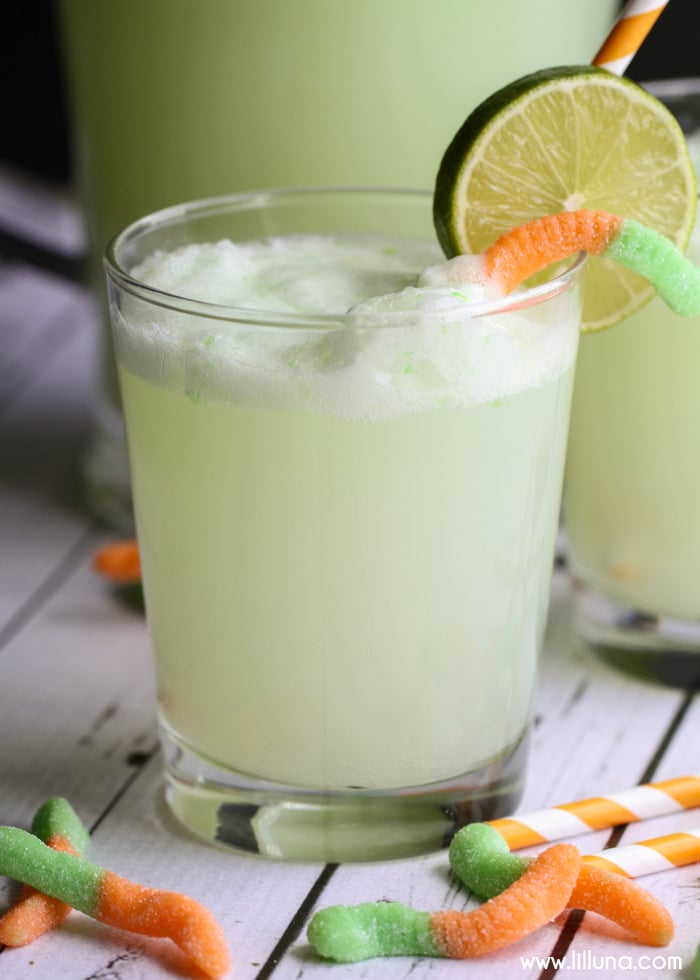 Witch's Potion
Kids won't be the only ones filling cup after cup with this witch's potion. The mix of lime sherbet, ginger ale, and pineapple juice is delicious.
11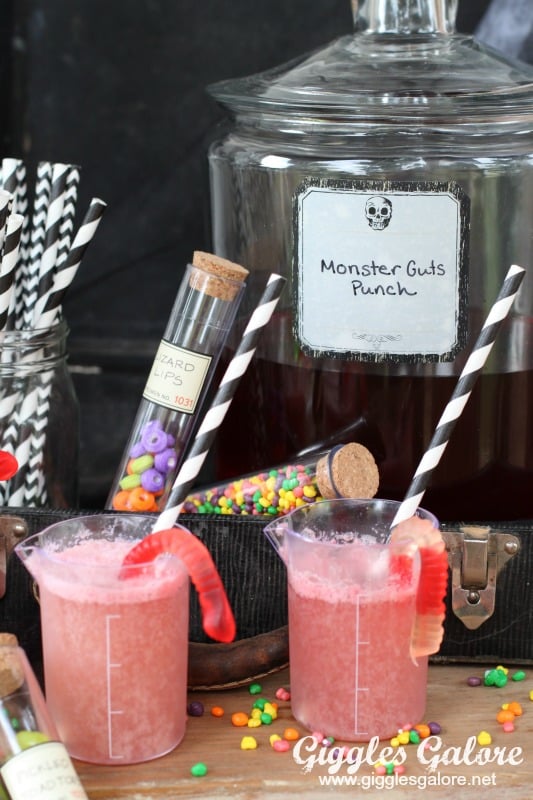 Monster Guts Punch
12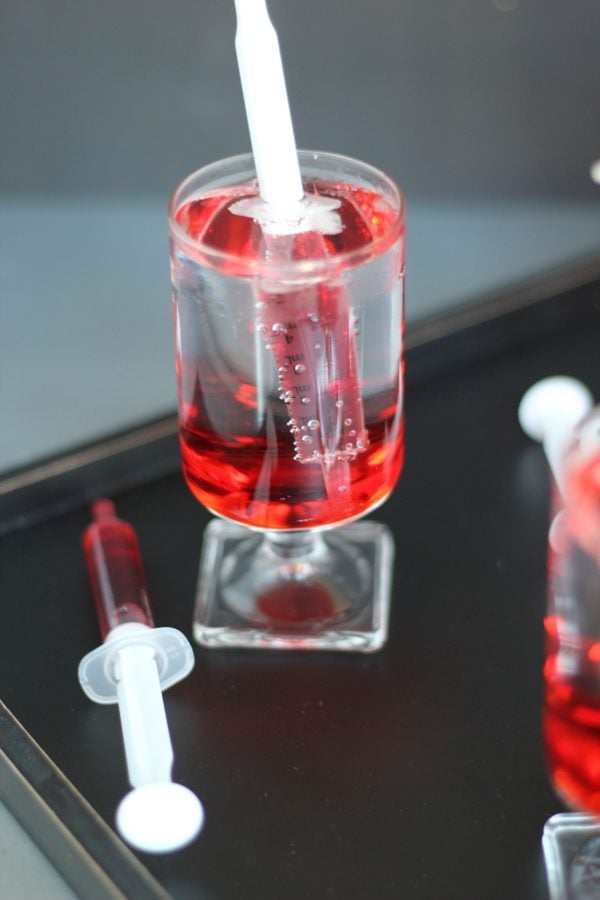 Bloody Shirley Temple
Turn a kid favorite into a Halloween drink by adding a syringe full of grenadine.
13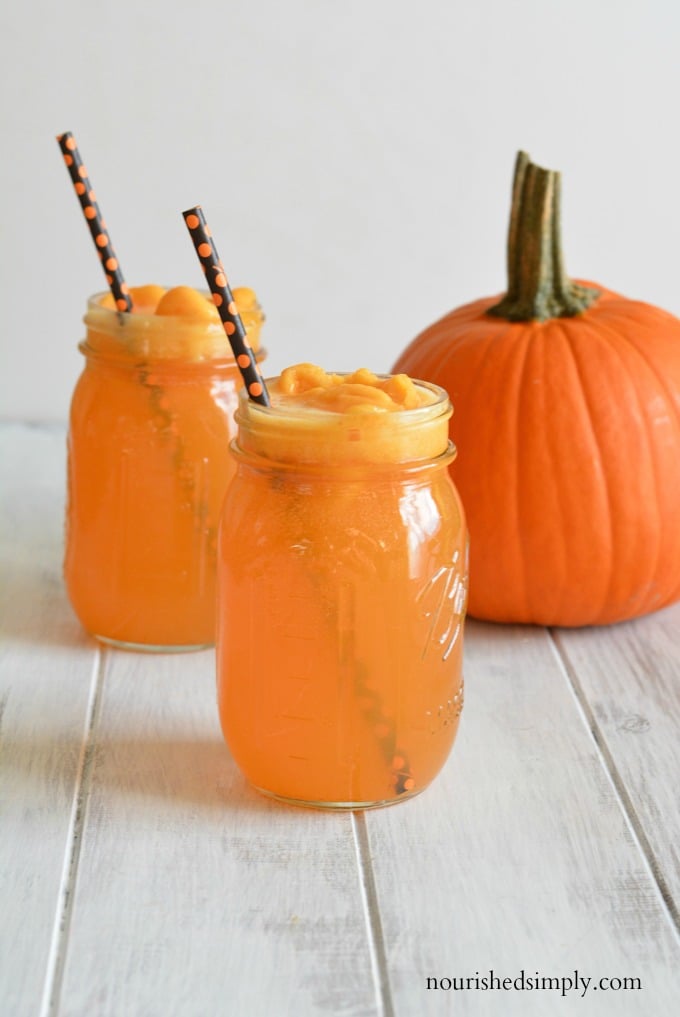 Hocus Pocus Halloween Punch
There's no trick here, just a treat slushy made of peach mango juice, soda, and sorbet.