Halsey Swears That Breast Milk Can Heal Your Skin. Is the Claim Legit?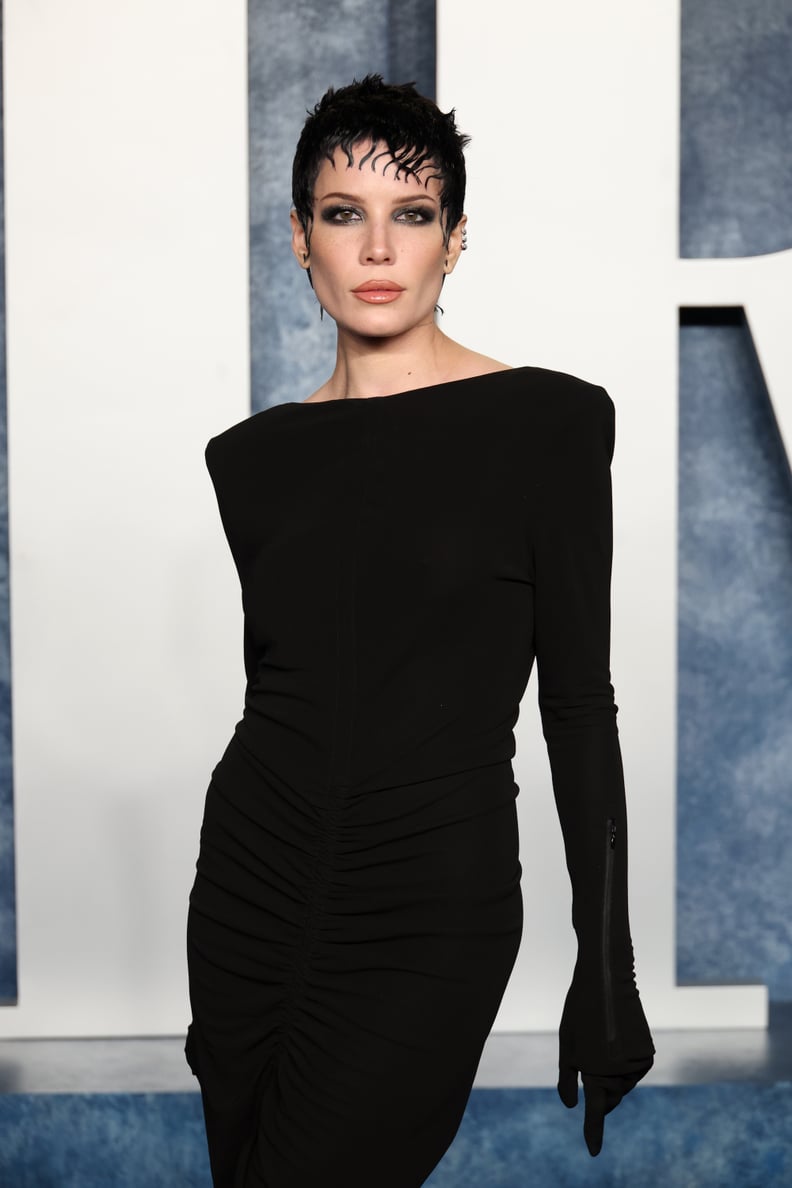 While some parents would rather gatekeep their postpartum secrets, Halsey is not one of them. In a new interview with Nylon, the 28-year-old singer-songwriter shared a wellness discovery about breast milk that'll make you do a double take: after giving birth to their son, Ender, in 2021, Halsey says they started using breast milk to heal and nourish their skin.
"I started breastfeeding, and I figured out that breast milk is the best skincare ingredient ever because it's so full of antioxidants and good fats and stuff that speed up the healing process," she said. Halsey didn't explicitly say she uses her own breast milk on her face but called out a Biologique Repecharge serum made with colostrum (the nutrient-dense milk your body produces first during pregnancy), which she says she "got into" when she first had her son.
Still, the benefits of breast milk for the skin are legit — serum or au naturel. According to a study published in the journal Nutrients, "breast milk has natural antibacterial properties, so it can be used to treat a range of skin problems, including cuts and scrapes." In fact, the study authors note that many common skin problems that occur during lactation and breastfeeding — particularly around the nipple, areola, and breast — can be addressed by rubbing a few drops of milk gently into the sore nipples and letting the "healing properties of human milk" take effect.
Halsey says they wouldn't have considered using breast milk in skin care if it hadn't been for their son, but becoming a parent has changed their outlook on a lot of things, including their wellness routine. "I've always been really conscious about what goes on my skin, but when your baby is kissing you or snuggled up against you, you become hyper-cognizant of what's on your face."
Halsey's skin isn't the only aspect of her health that's changed after having a kid, though. The singer-songwriter has been open about several health issues post-childbirth, including being diagnosed with Ehlers-Danlos syndrome, a connective-tissue disorder, and Sjögren's syndrome, an immune disorder often accompanied by dry eyes and a dry mouth. Halsey also noted that her endometriosis has exacerbated since giving birth to Ender, in addition to acquiring a host of new allergies. Last year, she told fans she was "on a treatment plan" for many of these conditions.
The fact that Halsey's opening up about all of these postpartum changes, from their skin to their autoimmunity, is just another reminder of the many ways your body can change after giving birth. No matter what, it's important to remember to find the healing and recovery methods that work best for you. And who knows? Maybe that starts with your very own breast milk.