60 Harry Potter Names That Every Fan Is Going to Want to Name Their Child
No matter how big of a Harry Potter fan you are, you surely have some of the fictional monikers — like Severus Snape and Minerva McGonagall — embedded in your memory. There are, however, mixed in with the more "dense" names, some classics — like Ronald and Lily — that could give a slightly magical meaning to your baby's name. Even though the real-life Lavender Brown didn't Potter-fy her baby's name, you're going to want to!
Read through for 30 girls' names and 30 boys' names from the beloved series — accio inspiration!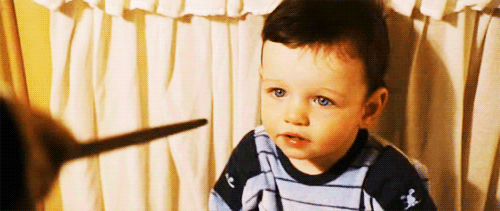 Boys
Albus (Dumbledore)
Arthur (Weasley)
Bill (Weasley)
Blaise (Zabini)
Cedric (Diggory)
Charlie (Weasley)
Colin (Creevey)
Cornelius (Fudge)
Dean (Thomas)
Draco (Malfoy)
Dudley (Dursley)
Fred (Weasley)
George (Weasley)
Harry (Potter)
James (Potter)
Justin (Finch-Fletchley)
Lee (Jordan)
Neville (Longbottom)
Nicolas (Flamel)
Oliver (Wood)
Percy (Weasley)
Peter (Pettigrew)
Remus (Lupin)
Rubeus (Hagrid)
Ronald (Weasley)
Seamus (Finnigan)
Severus (Snape)
Sirius (Black)
Tom (Marvolo Riddle)
Viktor (Krum)
Girls
Alicia (Spinnet)
Angelina (Johnson)
Arabella (Figg)
Ariana (Dumbledore)
Augusta (Longbottom)
Aurora (Sinistra)
Bellatrix (Lestrange)
Cho (Chang)
Fleur (Delacour)
Gabrielle (Delacour)
Ginny (Weasley)
Hannah (Abbott)
Helga (Hufflepuff)
Helena (Ravenclaw)
Hermione (Granger)
Katie (Bell)
Lavender (Brown)
Lily (Evans Potter)
Luna (Lovegood)
Molly (Weasley)
Padma (Patil)
Pavarti (Patil)
Penelope (Clearwater)
Petunia (Dursley)
Poppy (Pomfrey)
Minerva (McGonagall)
Myrtle (as in Moaning Myrtle)
Rita (Skeeter)
Susan (Bones)
Sybill (Trelawney)