By the age of two, babies have spent 13 months of their lives sleeping — hard to believe having gone through all of those sleepless nights with them, isn't it? Sleep is a pillar of health for people of all ages as it is essential to human functioning, but it is most important for babies to get consistent sleep for several reasons.
At a Johnson and Johnson leadership panel, Dr. Lisa J. Meltzer — associate professor of pediatrics at National Jewish Health and Sleep Education Fellow for the National Sleep Foundation — spoke a bit on the importance of sleep for children, especially in their first year. "One of the most critical things that happens during the first year of life, and while babies are sleeping, is that their brains are constantly reorganizing and processing, which helps them learn," she said.
Not only does cognitive development occur, but physical development — growth hormones are released as a baby sleeps — and both social and emotional development occur as well; sleep truly helps babies in every way. If you ask a parent to look back at their child's first year and fill in the answer to the sentence, "When my baby was tired he was ______," you'll get a number of answers — fussy, cranky, tearful, irritable — and the same would likely be true of the parents responding, proving that a baby's sleep is not only vital for the baby himself, but for his parents as well.
If you've ever thought, "I feel selfish because I want my baby to sleep just so I can," Dr. Meltzer says not to feel guilty or selfish at all. "Sleep is essential for a healthy well being, and sleep deprivation is not a good thing. I stress this to parents and tell them that science clearly shows that babies, who have learned to sleep around the age of 11 months, have mothers who are less depressed when that child is two to four years old." But Dr. Meltzer, who is a parent herself, knows this is easier said than done. Her solution? A consistent bedtime routine that makes sleep possible for every member of the family.
Johnson's — which, as a company, has helped one billion babies' bedtimes around the world — formulated a three-step bedtime routine that was tested through 100 moms and babies. While it may not work for every family, the routine does feature tools that you can use during your own bedtime routine to help soothe your baby into a deep night's sleep. Read through to learn more.
01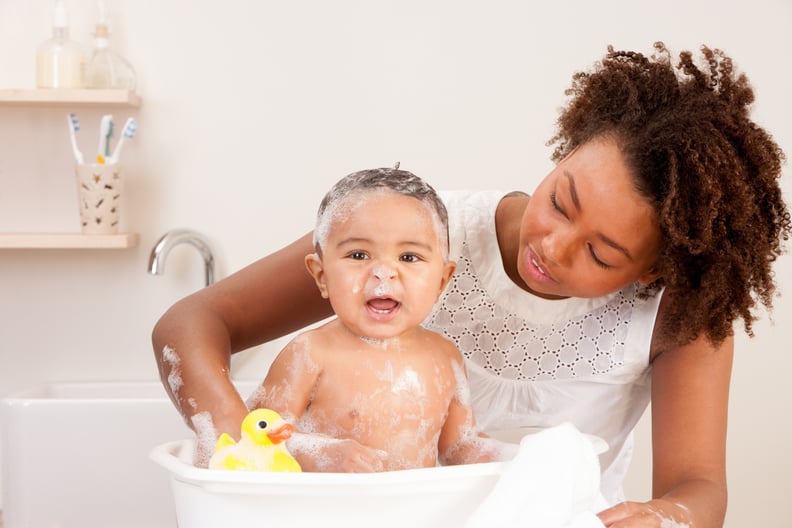 A Warm Bath
David Mays, director of global scientific engagement in scientific affairs for Johnson's, emphasized for us the importance of bathtime: "It's that fundamental time that health experts recommend skin-skin connection with parents and babies." A warm bath allows you to bond with baby through play — with bubbles and gentle splashing — helps to relax and wind your child down after a long day, and when a frangranced bath product is used, can result in 25 percent less crying before sleep.
02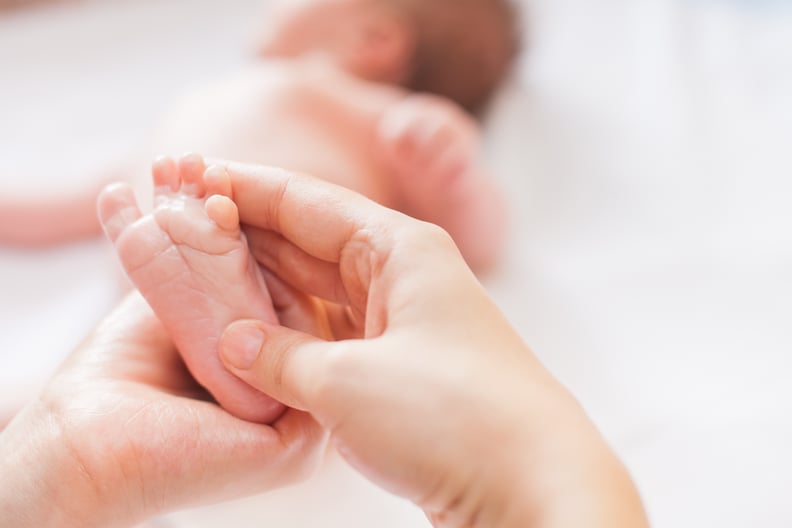 A Baby Massage
Skin-to-skin time during a baby massage can be even more meaningful than during bathtime, as it helps to bring you emotionally closer to your baby. Daily massage has a number of benefits — it can ease a baby's anxiety, soothe them and reduce crying, aid in digestion, help you recognize and respond to your baby's body language, and much more, including helping them to sleep longer and deeper.
03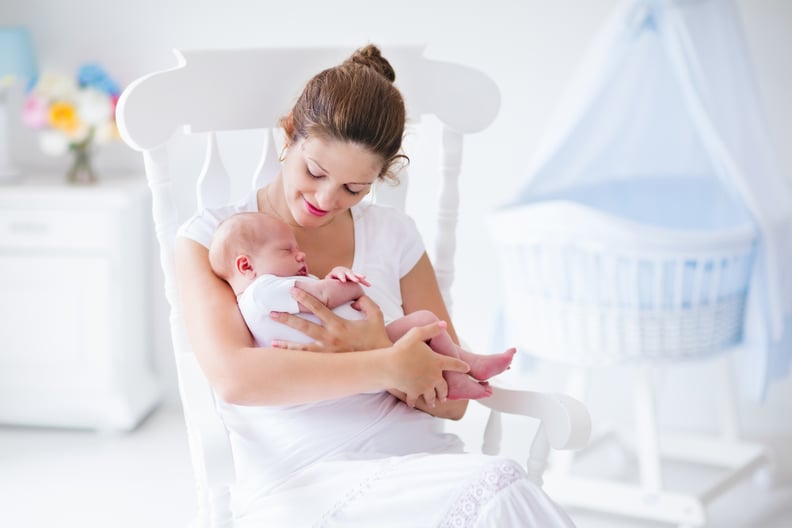 Quiet Time
Post-bath and massage, keep baby close to you for a bit longer before they nod off to sleep. This period of quiet time, paired with low-lighting, can include reading, chatting, singing lullabies — check out the making of the scientific lullaby Johnson's created — or whatever it is that relaxes your baby.
Though this is a great time to nurse as well, Mays advises not using feeding as a way to get baby to sleep: "Experts agree that feeding up until the time baby is asleep is probably not the best thing to do. You want to feed and then talk and then use your voice to soothe and comfort."
A consistent bedtime routine — which Dr. Meltzer stresses should occur at or just around the same time every single night — will help your baby to calm down, relax, and fall into a deep and lasting sleep, which gives you the opportunity to jump into bed for a well-deserved good night's sleep yourself. A happy, healthy, well-rested baby means a happy, healthy, and well-rested mama!