Taking care of a sick kid has got to be one of the hardest parts of being a parent. What should be a simple cold or cough is fraught with difficult decisions, second-guessing yourself, and the helplessness that your little one doesn't feel well. Despite not being in daycare, my 2-year-old has had more than his fair share of colds and flus. Even though I should be well experienced at this point, it never gets easier to watch your baby suffer. It's our job as parents to take care of them, but viruses and illness makes that difficult.
Even though most of the common sicknesses just need to take their time, there are some things we can do to ameliorate their symptoms and ease their uncomfortableness. POPSUGAR spoke with Dr. Tanya Altmann, co-author of Caring for Your Baby and Young Child and Clorox Professional, about the importance of keeping children healthy. "It really impacts the entire family when the kids are feeling miserable, because they may miss school, and it really affects the whole family," she insisted.
But keeping children healthy isn't as easy as parents would like. Between school and playdates, children will encounter a ridiculous amount of germs. "A recent study showed that in just 3 minutes, a child will touch a surface 300 times. When a child starts preschool or elementary school, you can really expect them to bring home another bug every other week," Dr. Altmann stated. Thankfully, she also shared some tips for taking care of your sick child, because when a child is miserable, knowing what to do is half the battle. "When your kids do get sick, despite all your best efforts, it still might happen, that's when we turn to how to care for them." In the gallery are some tips for how to comfort and care for that sick little one.
For Kids Over 1, Honey Does Wonders
Since "most over-the-counter cold and cough medicines are no longer approved for infants and toddlers," Dr. Altmann said, "honey can work well to help cure coughs." The magic and natural elixir works great to coat aggravated throats and ease coughs. However, she warns against using honey for infants. "You never want to use honey on a child under one year of age because there's that risk of infant botulism." Removing Mucus is Key
Dr. Altmann recommends using a device that will gently remove mucus from the child's nose. "Gentle suction is great," she insisted. "If you can physically remove all that mucus from their nose you can decrease the chance that it might stick around turn into a sinus infection." Beyond being used for preventative measures, sucking out the mucus will help them breathe more easily, consequently helping them feel better.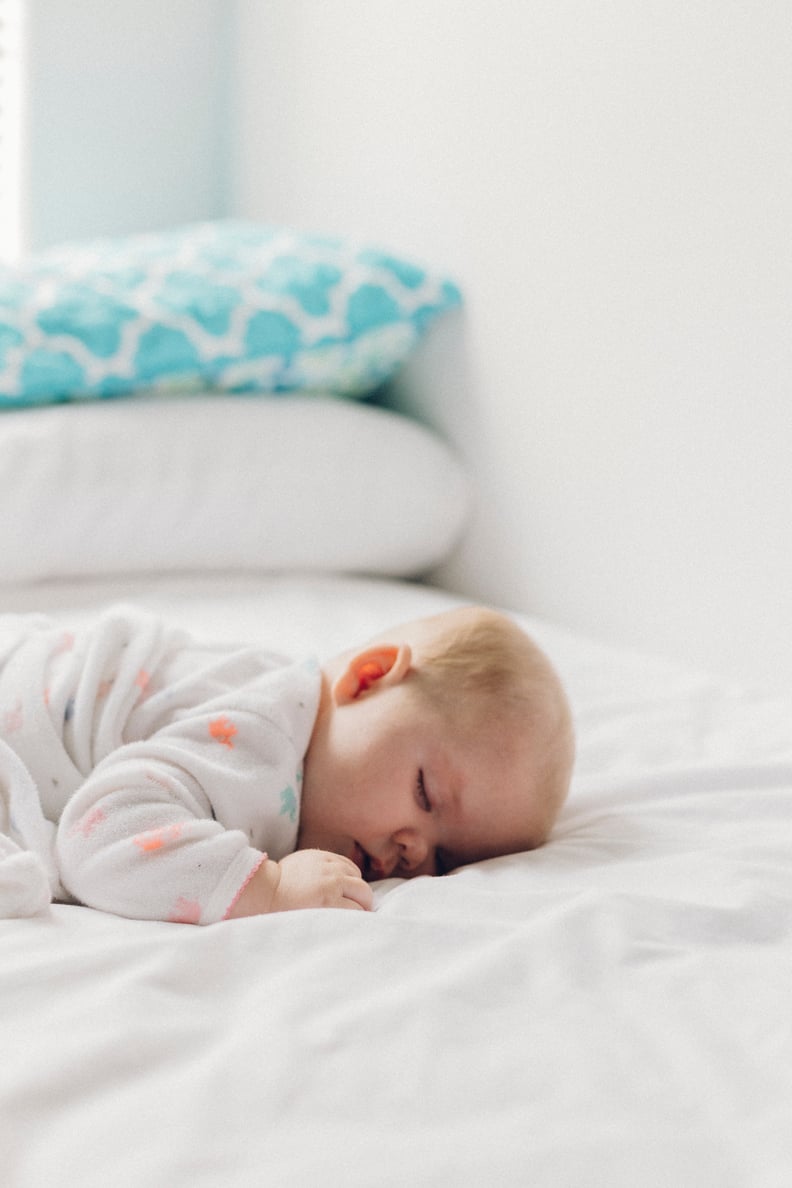 Sleep Helps Them Feel Better and Heal
During sleep, our bodies heal, so it's drastically important that we give babies and infants a chance to do just that. "If they wake up in the middle of the night, feel free to go in and comfort them and encourage them to sleep that will help them get better soon and fight off the illness." While schedules are great, it's ok to set them aside while the child is sick, since you can always return to it once they're better.
Keep Comforting Routines Going
Sometimes we fall into bad habits, like dependence on juice and favorite stuffed animals. "Usually I'm a no juice kind of person but when they're sick what's important is that they stay hydrated. Tomorrow we can worry about getting them off the sugary drink," Dr. Altmann stated. Don't be afraid to "go back to that comforting bedtime routine, or more cuddle time with mommy," because when they are sick the main goal is to get them better.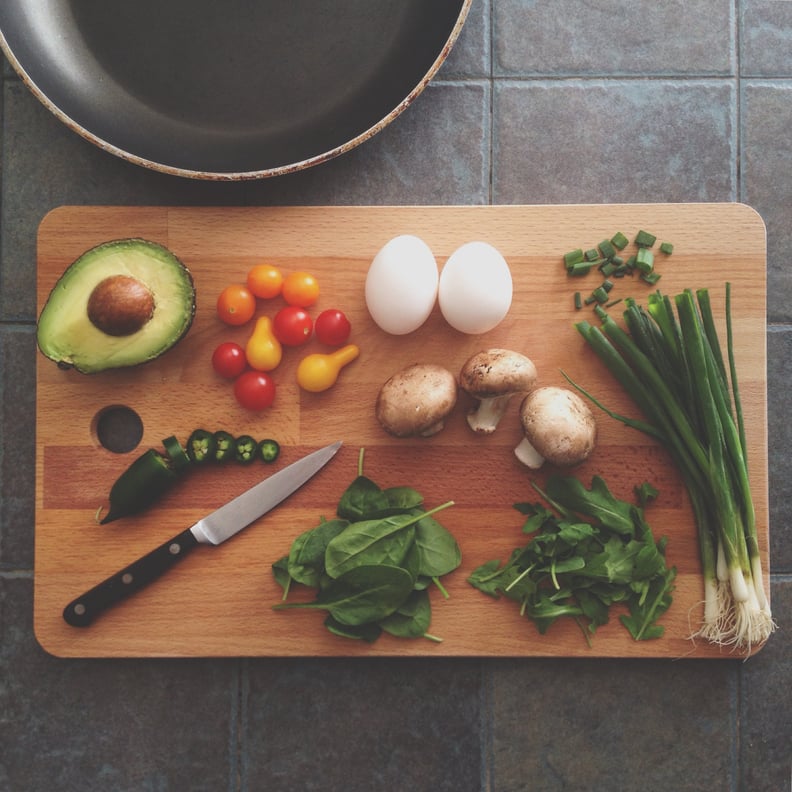 Don't Underestimate the Power of Soup
Just like our mom's used to make, there is something special and powerful about homemade chicken noodle soup. "When it comes to food, give them things that are soothing. Chicken noodle soup may be a home remedy but I really feel it helps. The warm liquid can thin mucus, it tastes good, and it has vegetable and protein," Dr. Altmann confirms. Since salt dehydrates, it's best to stick with low-sodium or homemade options where you can best monitor the salt intake.
However, "When kids are sick they often don't want to eat, so the most important thing is that they stay hydrated. It's OK if your toddler doesn't feel like eating as long as they're drinking fluids," maintained Dr. Altmann.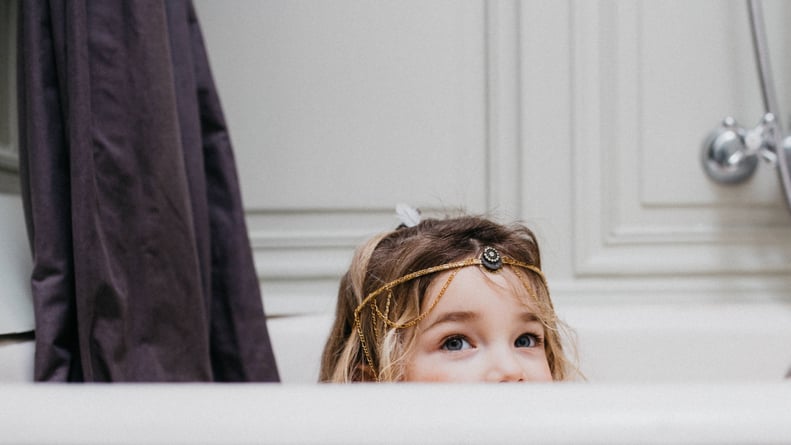 Steamy Baths get all the Wrinkles Out
A good steam bath can do wonders. Besides feeling amazing and warm, the steam helps clear out the sinuses. Dr. Altmann continued, "I like to steam up the bathroom when kids are congested and take them in there for twenty minutes, have them breathe in the steam." Besides rinsing away any germs, the bath will help clear their head and get them ready for a restful night sleep. Saline Sprays and Humidifiers Keep the Nose Clean and Clear
"My favorite thing for everyone to have on hand is simple nasal saline. It is great to just flush out the mucus and help kids breathe better," Dr. Altmann stated. Besides simple saline sprays, she also recommends the use of humidifiers, since "using a cool mist humidifier at night is great to help them sleep."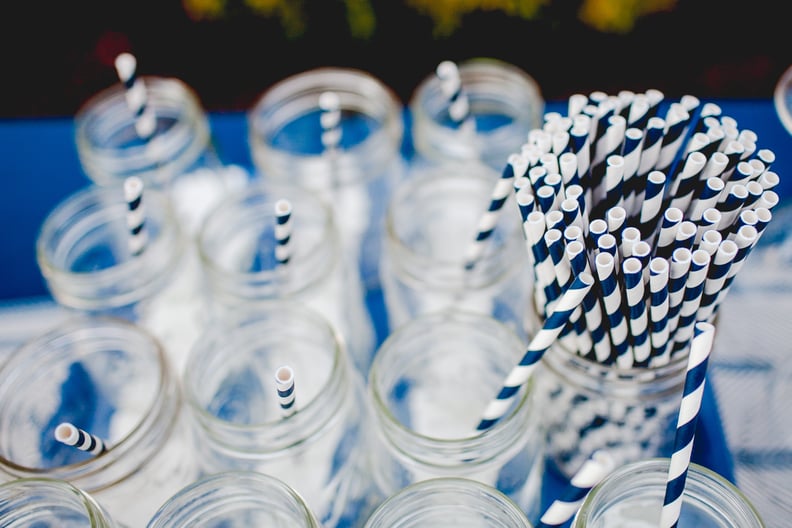 Keep Drinking and Staying Hydrated Fun
Getting an infant or toddler to drink liquids is most important, because otherwise you run the risk of dehydration and that gets dangerous. "They should be drinking half of what they normally drink and if not then you really need to see your pediatrician," Dr. Altmann confirmed.
If a child won't drink, see if you can make drinking more fun. "Popsicles might be a fun way to get them to drink liquids. Maybe it's using a fun silly straw to get the to drink liquids out of a cup," she continued. The last time my son was sick, he wasn't drinking from his bottle but would take medicine, so we started giving him liquid through the syringe that came with his medicine. Slowly but surely we got him the liquids he needed.