"I was always skipping to work," Michelle Cordeiro Grant told me when talking about her job at Victoria's Secret as senior merchant director. "I was one of those annoying people on the subway smiling for no reason." But in 2012, she began to lose that pep in her step. "I started to love my job less and see the politics of corporate life, which is why I ultimately left Victoria's Secret," she continued. "I wasn't having fun anymore, and I needed to figure out how to have fun again."
"I knew that I wanted to start a company but needed to learn how because I had no idea." Grant took a job at startup company Thrillist Media Group soon after to see how to evolve a business firsthand. "I was able to see the business grow exponentially. I learned what to do, what not to do, and I was able to formulate how to create my own version of what startups can be," Grant explained. After three years at Thrillist and securing financial backing from investors, she went after her YOLO moment by starting her own company.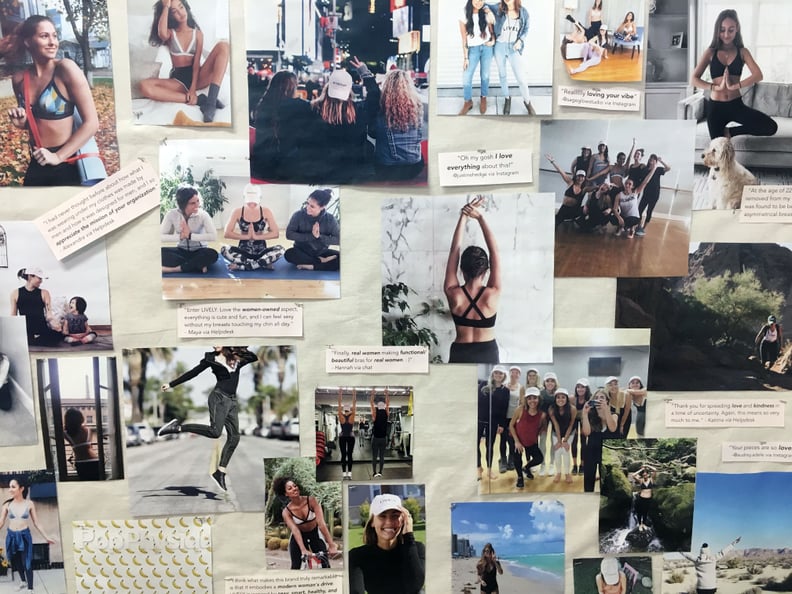 Grant walked into her new office on day one as her own CEO and only employee. With just four plain white walls and no company name, she started with a vision board. "I spent a lot of time visualizing and building out the aesthetic of the company so that when I recruited my team, I had stuff to show. I made a list of things I was fearful of and created a network. I made those people my best friends. So when something went wrong in one of my fearful areas — such as a customer service nightmare — I knew exactly who to call," she explained.
Soon after, inspired by women with wild hearts and boss brains, Lively was born.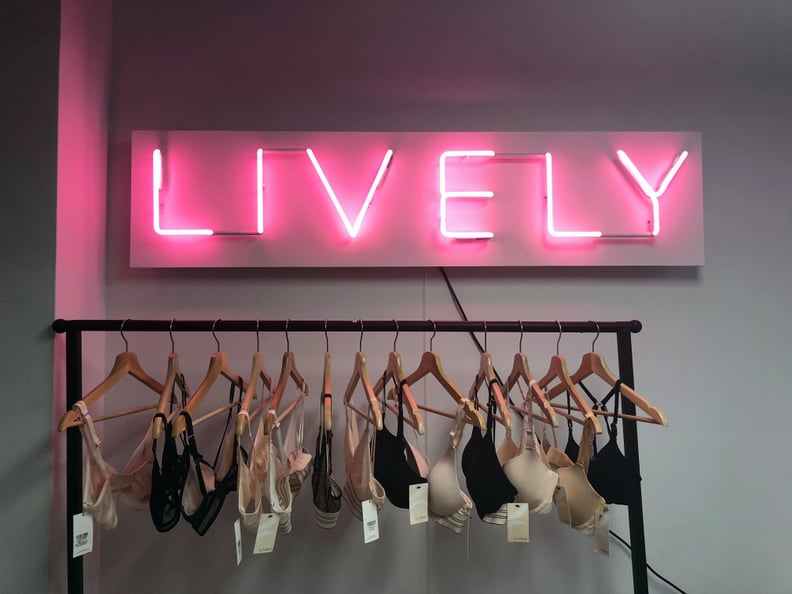 "I wanted to start a brand where consumers actually talk about brand and community and not where they found the best markdown. I want women to wear Lively and feel something — to live passionately, to live confidently, to feel sexy and unique," Grant said. One bra has more than 40 components, which translates to 40 different suppliers. When Lively launched in 2016 exclusively online, bra styles offered were manufactured in 22 different sizes. "Not only do I want our products to be accessible in price, but also accessible to women of all shapes and sizes," she explained.
On her own terms, Grant has a goal to create a brand without any sales, markdowns, or Black Friday participation. "We want brand-lovers first and foremost, and we don't talk about price or sales in our marketing. Instead, we talk about empowering our consumers to feel sexy and beautiful," she said.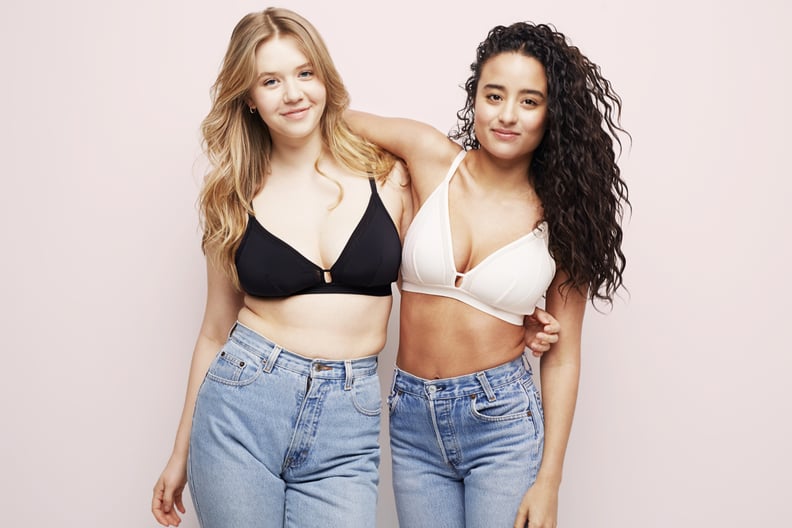 "Once we started development in China, our partners saw how unique our product actually was. We were literally cutting yoga pants and stapling them to bralettes during ideation," Grant said, laughing. "Opening our new factory this past Summer, we wanted to build a bigger factory but also incorporate our Lively ethos into everything we do."
In 2016, Lively launched with impressive sales. "I never expected to grow as fast as we did. On launch day, I was all dressed up for the press, but when we saw all of the orders coming in, I changed outfits, put on my sneakers, ran over to our warehouse in Secaucus, NJ, and spent the entire first week — morning to night — with my team packaging orders," she said.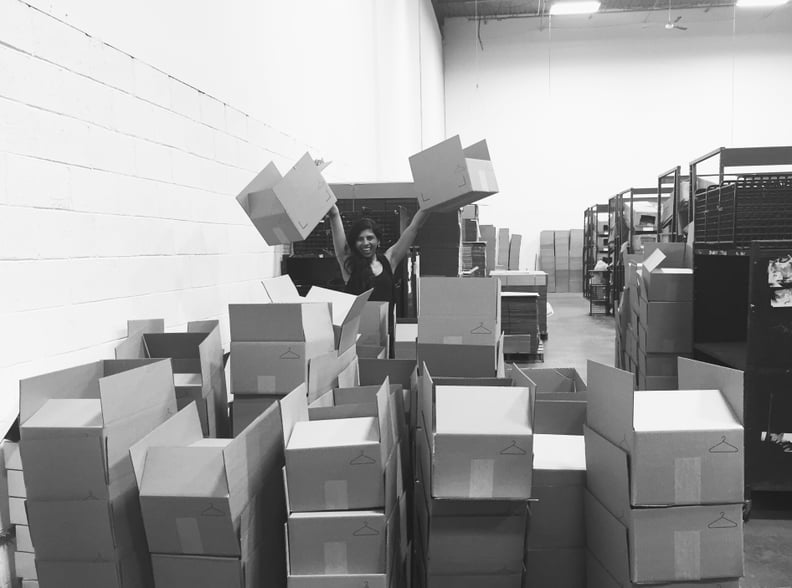 Lively has kept its word and has not marked down any products since the site launched. Now, the brand has customers from coast to coast and an all-female staff of 14 in New York. The brand continues to build a community of strong, smart women who feel empowered and always sexy when wearing Lively's products.
Two months after launching Lively, Grant, whose daughter, Lydia, was 2 1/2 at the time, found out she was pregnant. Just a few weeks after the birth of her son, Jack, she came back to work to check on her team. "To launch a company while pregnant is bananas," Grant said, laughing. "But looking back, it was the best thing to ever happen to me."
Lively is currently going on a tour city by city to spend time with the women who have been supporting the brand. After its Dallas pop-up in January, Lively's customer base in the same location increased by 200 percent online.
Grant concluded, "A lot of people told me not start my own business. A lot of people. But I'm glad I did, because I'm skipping to work again, and I strive to create an environment where my team is, too."