A Letter to My Baby as Our Nursing Journey Comes to an End
Dear Baby Girl,
Twenty-eight months. That's how long we've been nursing. Twenty-eight months. Forever and a blink. A time that I felt would go on forever but end the next day. My love, how strong you've grown. Your sweet-smelling breath and your tiny hands. The sleepless nights spent wrapped up in each other. It was you and me. For better or for worse.
I miss you, even though as I write this, you're lying right beside me — nourished and full. Your breath light as you sleep. But I miss you. I miss the way I was able to nourish you and help you grow while you did the same for me. But like other things of beauty that pass through life, this time is coming to an end. I'll miss you. I'll miss our special time together. Just you and me.
You see, my love, this transition, although my decision, is still so hard for me. Why should I withhold something that you love so much? But I know deep down in my heart that it's time. Still, that won't make your tears any easier on me.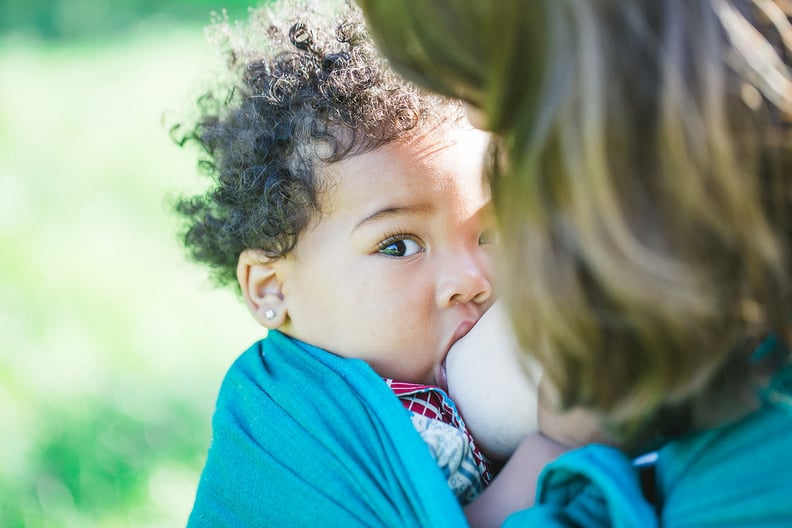 I remember the first time I nursed you. You were less than an hour old. My bed was warm, a canopy hanging above, your tiny body soft on my chest. It was magical. You are magical.
Do you know how much you've taught me? In our first nursing moments together, you taught me so much about life while still being so little. You were already a professional. You taught me to feel free in public and to not give a care what others felt was right for you. You knew. I knew. Our journey was ours and ours alone. We were so blessed.
And we made this journey specific to us. Patience, presence, appreciation. Hard lessons. Beautiful moments. I hate that this time is ending, but I'm also eager for it to be over. Why? I can see there are new lessons to learn and new journeys to start. When you asked me if you could eat the mushroom on my plate the other day, I was almost as excited as the first days of nursing. New flavors, new favorites.
And I'm still here. My body and soul are always here for you. Endless snuggles and goodnight kisses. We will find new ways to explore our bond. You are growing, my love. You are strong. But I'll miss you.
Twenty-eight months. Forever and a blink.
Love,
Mom