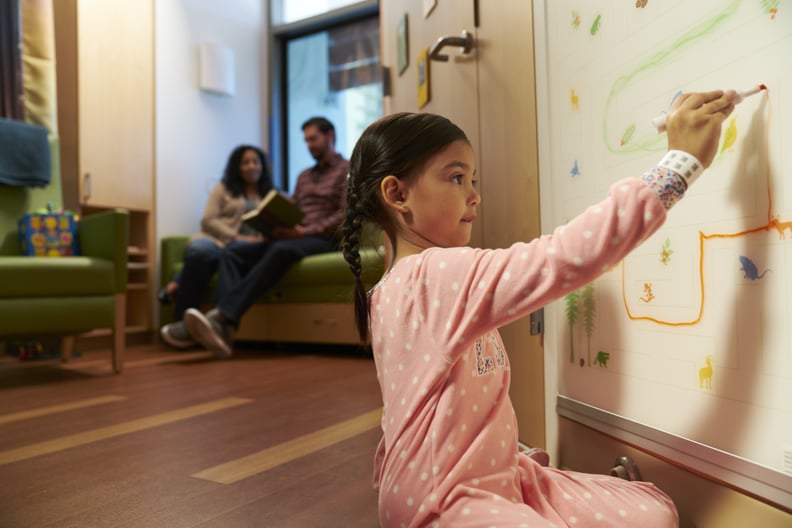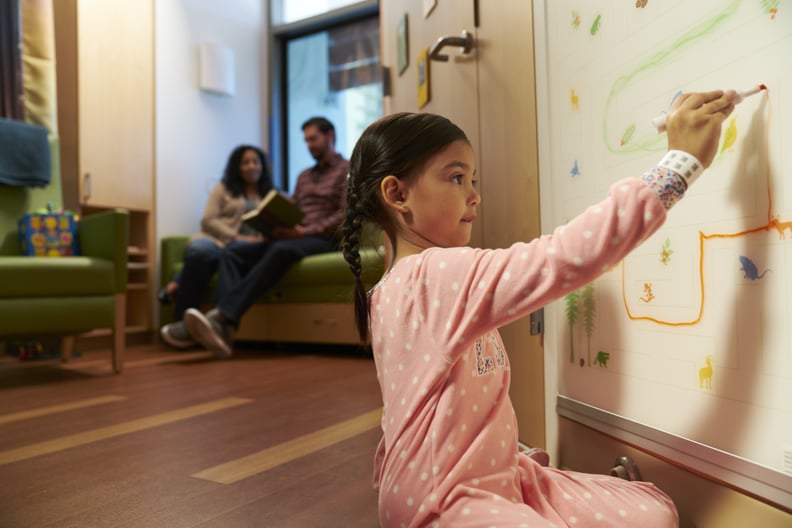 Patient rooms in the new building offer creative outlets for young artists.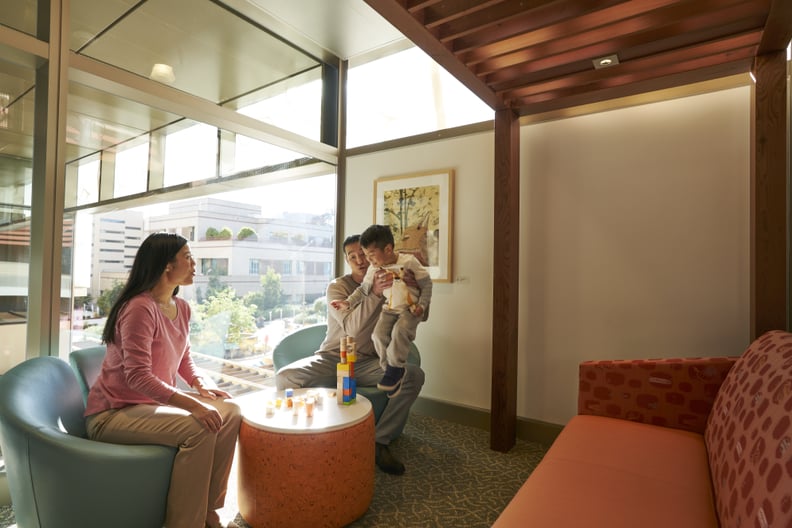 The design of the new building emphasizes natural light and open space to foster healing.
The elevator in the lobby was designed to resemble a redwood tree, and features locally-sourced reclaimed wood from nearby Moffett Field Hangar.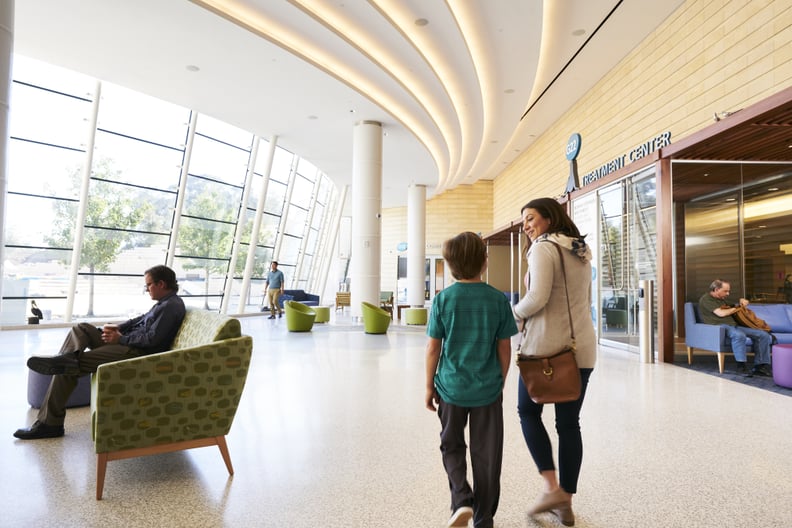 The lobby of the new building is bright and welcoming to children and parents.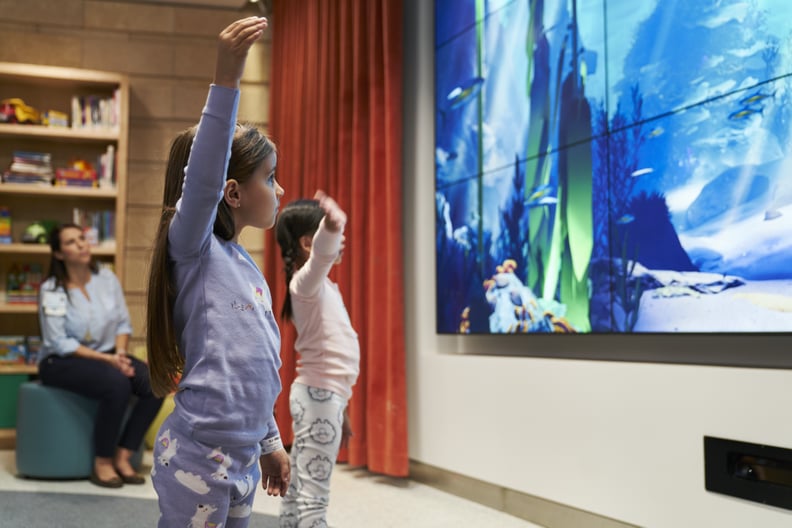 The Interactive California Coast Wellness Eco Zone allows kids to learn about their favorite marine animals.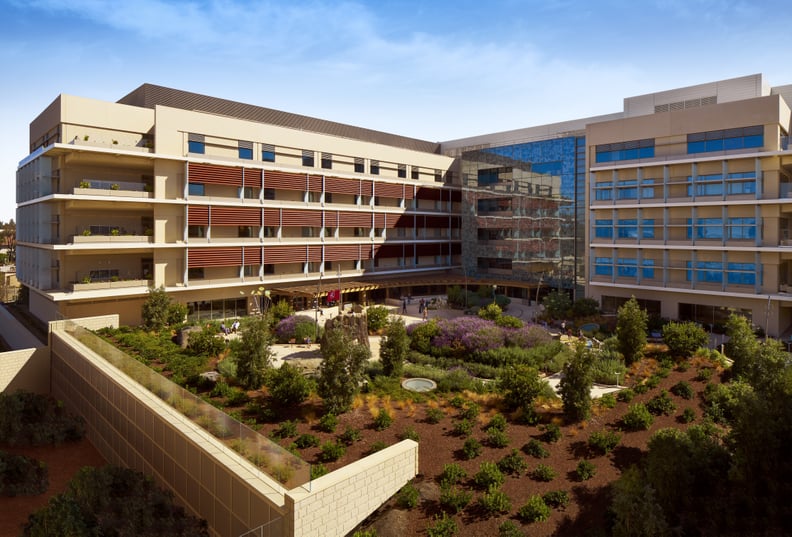 Children can explore a gopher burrow and a puma den in the captivating Dunlevie Garden.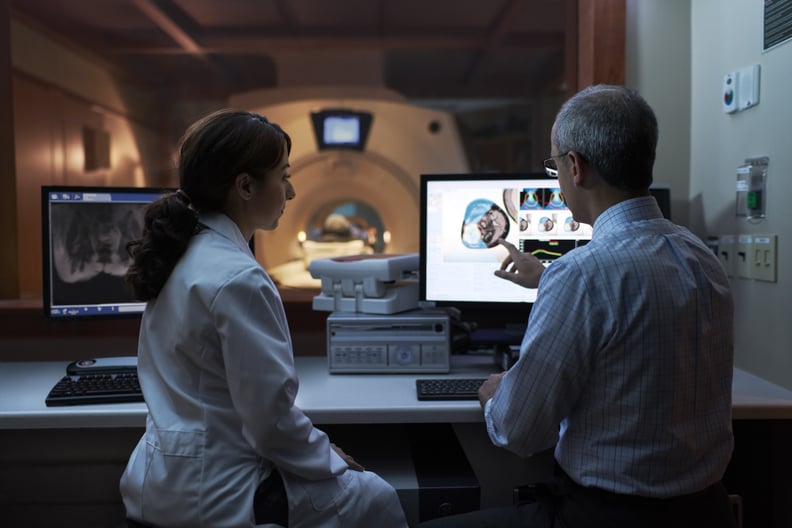 High Intensity Focused Ultrasound (HIFU) and other cutting-edge technology helps doctors treat tumors.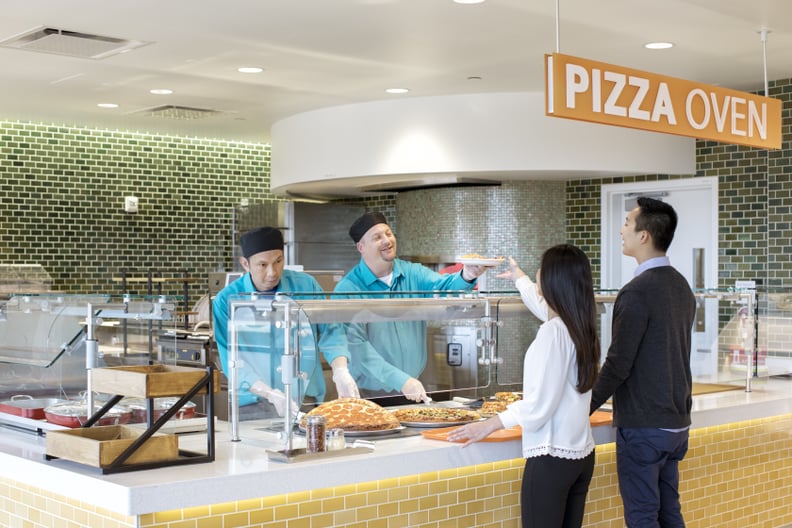 The Harvest Cafe offers an array of sustainable, organic, and tasty meals to choose from.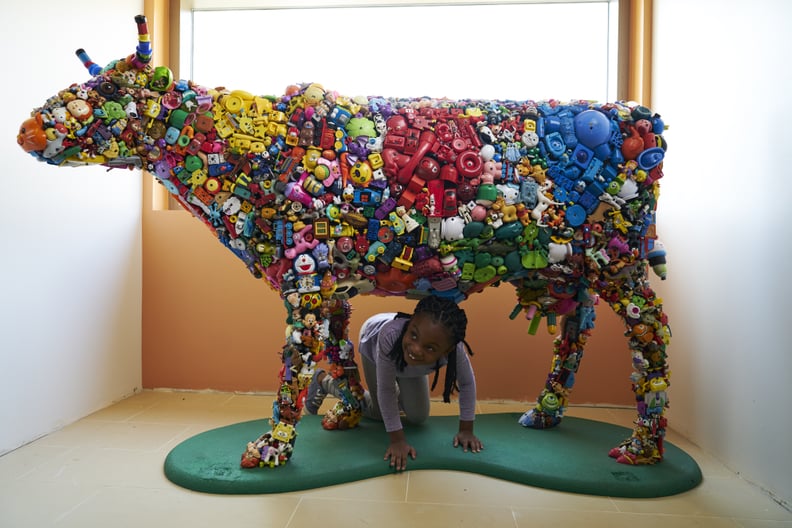 A child plays with one of the hospital's many art installations, a cow made from hundreds of donated children's toys.