The Reason This Mother Had to Throw Out 500 Ounces of Breast Milk Will Destroy You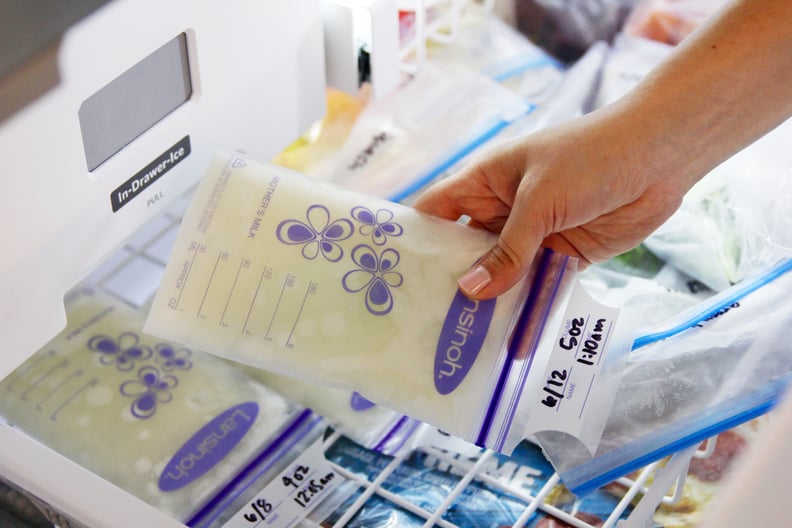 POPSUGAR Photography
POPSUGAR Photography
"I normally would not post something this personal, but I do not remember the last time I felt so justly upset," starts Jessica Coakley Martinez in a post to Facebook from London Heathrow Airport, where she was forced to dispose of 500 ounces of pumped breast milk. Aviation security informed Martinez on Wednesday that though she'd passed through several countries' airports over the course of two weeks with the frozen-solid milk, it "might at some future time become a liquid," which violates the Civil Aviation rule.
The working mother of two says finding the time to give her job and family ample care is hard enough without the challenges she faces as someone who is fortunate enough to travel the world for her job. Her wish to exclusively breastfeed her second son for a year was thwarted when she couldn't pump enough to feed him while she was away, so this extra blow of having to throw away two weeks' worth of milk was even more upsetting for her.
This wasn't some rare bottle of wine or luxury perfume I was trying to negotiate as a carry on. This was deeply personal. This was my son's health and nourishment. This was the money I would now need to spend buying formula that wasn't necessary. This wasn't tomorrow's milk; it was two weeks worth of nutrition for my child. And it was the countless hours of my time, my energy, even my dignity in some instances, all driven by my willingness to go to any length to get my child what he needs that you dumped into the trash like a random bottle of travel shampoo . . . Your absolute unwillingness to use professional judgment and customer service to make a reasonable exception in the face of equally reasonable circumstances is shameful.
Martinez's open letter to the security at Terminal 5 will destroy you no matter what your stance on breastfeeding is, as the desire to give your child everything you possibly can is universal. Read her entire letter in full below.