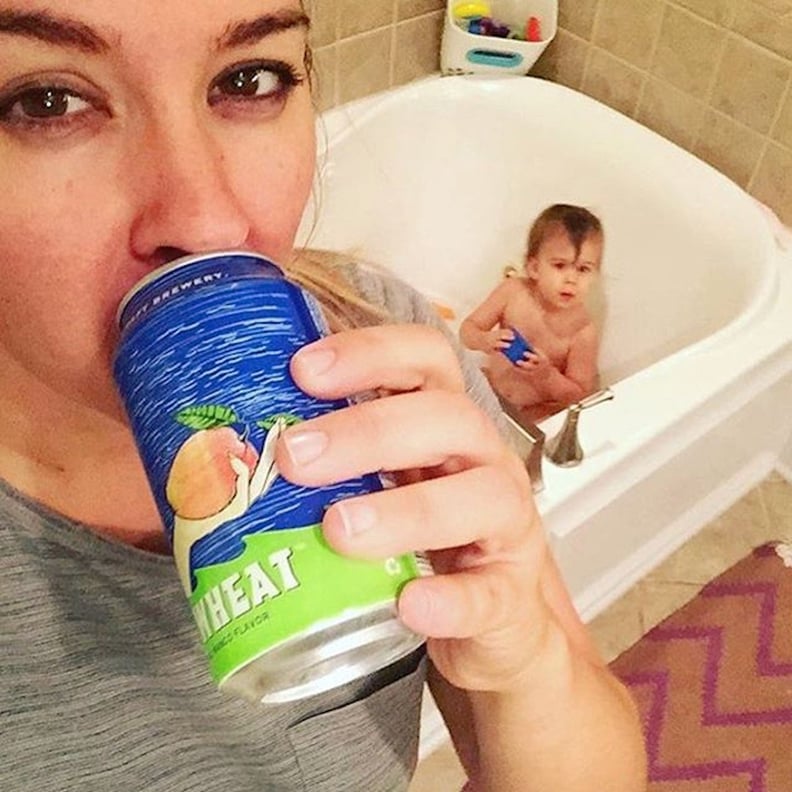 Mom struggles are a whole other breed of struggles all their own. Though they can be tiring and downright irritating at times, a group of genius mamas have been using social media to document and celebrate those common stressful moments — because sometimes you just have to sit back and laugh off the crayon-covered walls, am I right?
Founded by three mothers, Real Moms Wear Gray is an Instagram account that reposts photos from other moms documenting their own daily struggles, from the hilarious (see: clown-like lipstick-applying skills) to the disgusting (see: poo-covered hands). The account is sure to be your new addiction because every single post is just so darn accurate!
Read on to see all of the account's most relatable daily mom struggles that are sure to make you say, "LOL, same!"
01
When your kitchen turns into a war zone at the drop of a hat.
02
Oh, those midday poop-covered hand discoveries.
03
Coffee cups are basically the same thing as milk bottles, right?
04
When diaper changing turns into a light shower.
05
Those temper tantrums that happen in the most convenient spots.
06
Having to take care of your sick child when you're also sick.
07
Those stimulating family dinner conversations.
08
When you come across a sassy handwritten warning.
10
Winter crafting gone wrong.
11
Poo-covered floors? Check.
12
When dad handles the letter addressing.
13
Why is it seemingly IMPOSSIBLE to have them both smile in the same photo?!
15
Just your average 5 a.m. activities.
16
When your kid refuses to wear weather-appropriate clothing.
17
When Christmas crafts turn into an absolute mess in five seconds flat.
18
Oh, the joys of airports.
19
Perfect family photos on Thanksgiving? Hah, good joke.
20
When you look down and realize . . .
21
Making pancakes always turns into a mild disaster.
22
Embracing those midday leaks.
23
Tupperware is just so fun to throw all over the kitchen floor!
25
You can always count on a post-candy-high crash on Halloween.
26
Seriously, whose car DOESN'T look like this?