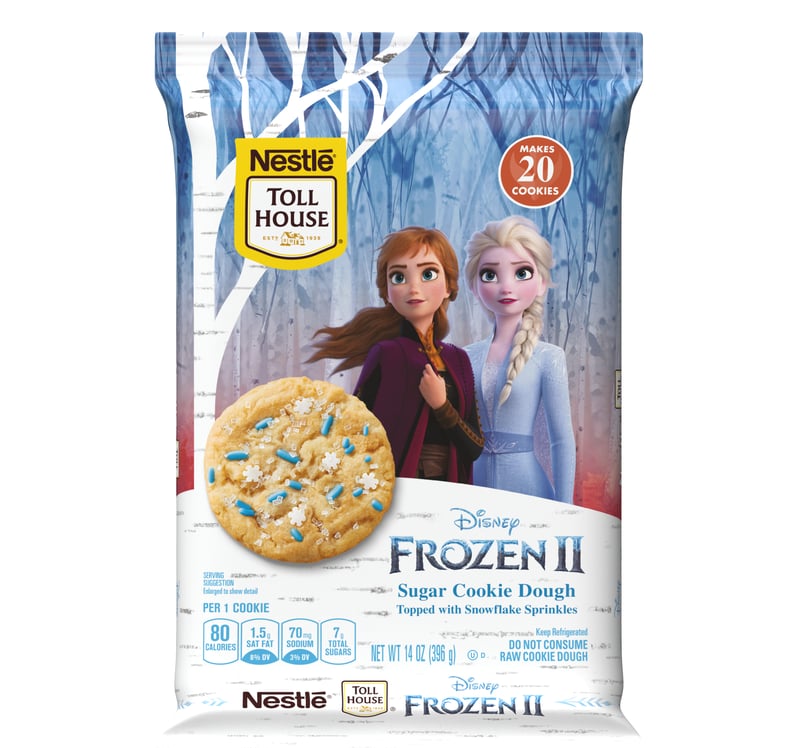 Courtesy of Nestlé Toll House
Anna and Elsa are no strangers to the cold, but even the Ice Queen herself would want to get her hands on these warm, Frozen 2 sugar cookies — they come with little snowflake sprinkles! The Nestlé Toll House Disney Frozen 2 Sugar Cookie Dough ($3), available now through April 2020, is also topped with blue and clear sprinkles to mimic the icy tundra of Arendelle, and I'm shivering a little just looking at it.
If you and your family are in the mood to bake your own cookies from scratch, the cookie company is also selling Nestlé Toll House Disney Frozen 2 Vanilla Morsels ($3) — available now through December — swirled blue and white to match Elsa's gorgeous ice gown, and I can already picture Olaf's head spinning after Anna bakes a batch of cookies with these. You can even melt the chocolate chips to drizzle on top of holiday chocolate strawberries or use to dip pretzels, apples, and more as an after-school snack.
Keep scrolling to see where you can snag your own bag of Frozen 2 chocolate chips or a pack of snowman-friendly cookie dough ahead.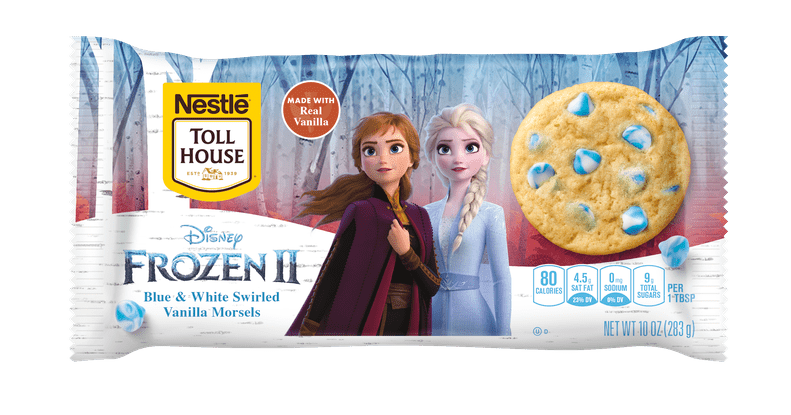 Nestlé Toll House Disney's Frozen 2 Vanilla Morsels
Where to Buy: Kroger, Meijer, Wakefern, Safeway, Giant Eagle, and Hy Vee
Availability: Oct. 2019-Dec. 2019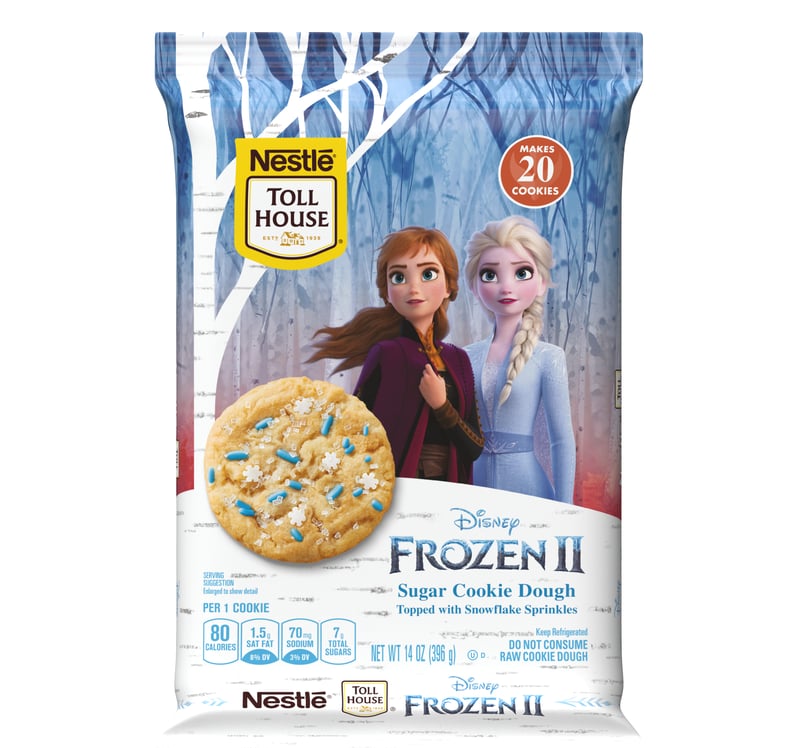 Nestlé Toll House Disney's Frozen 2 Sugar Cookie Dough
Where to Buy: Walmart, Kroger, Meijer, Target, Food Lion, Publix, Wakefern, SpartanNash, and Harris Teeter
Availability: Oct. 2019-April 2020