This "Smart" Breast Pump Is Going to Change Everything
Plenty of moms love to breastfeed, but it's legitimately difficult to find a woman who enjoys pumping her milk. There are so many stresses that come to the forefront when attached to a breast pump: Is it working right? Am I producing enough? How often should I be doing this?
To that end, Lansinoh just released a Smartpump Double Electric Breast Pump, which connects seamlessly to the brand's baby app on any smartphone. When synced via Bluetooth technology, the system helps moms track their sessions, chart their output, note key trends, and set reminders so they never forget a feeding.
Read on to see how this $200 pump — and free app! — will help you pump smarter.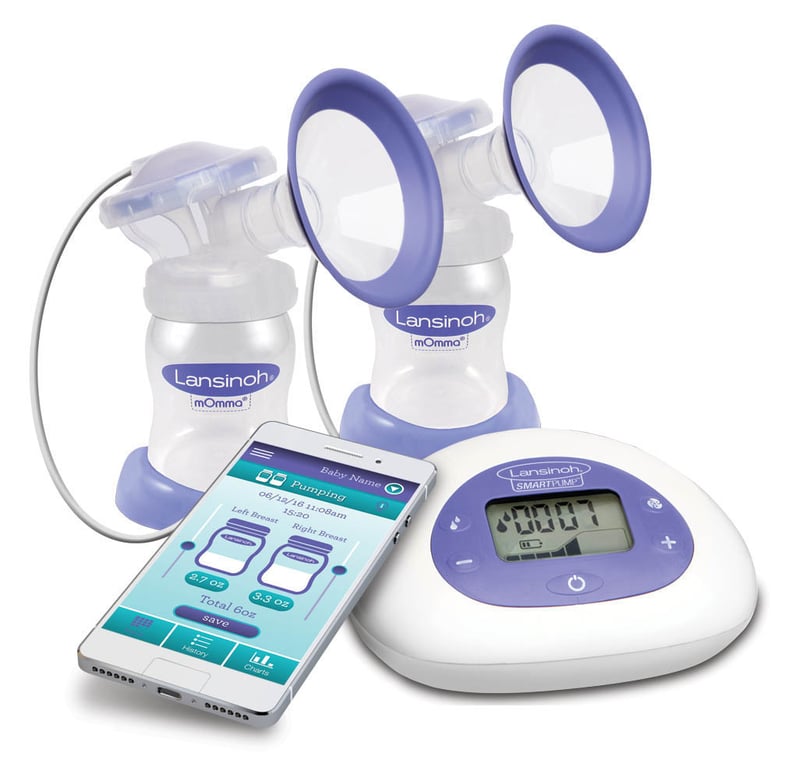 The Pump
Aside from the technology boost, the pump itself has revolutionary functionality. It's the only pump with three customizable pumping styles — there are eight independently adjustable suction levels — to provide the comfort setting that works best for the individual. And, as is standard, its closed-system design prevents bacteria and mold growth.
For working moms, its compact size is a draw in and of itself, and although it has an AC adapter, the pump can operate on the go with six AA batteries.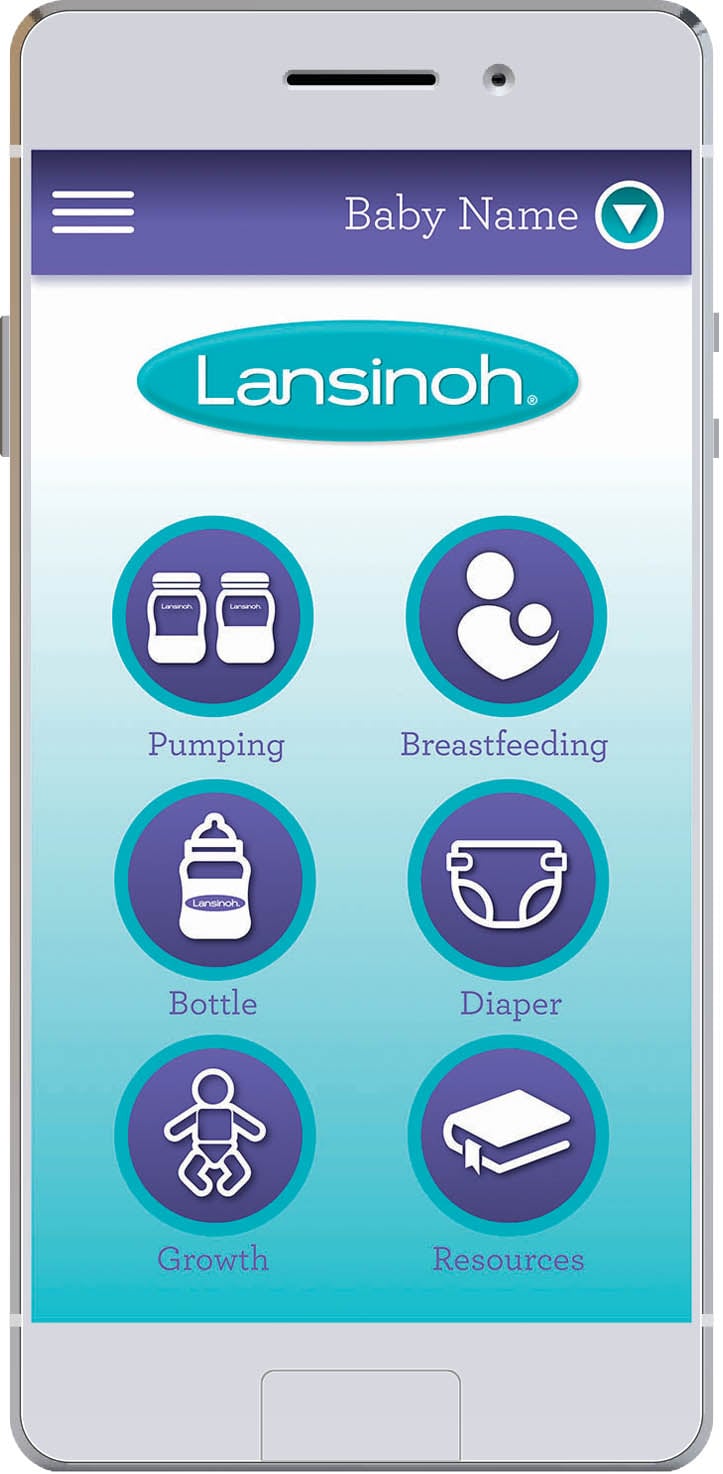 The App
In addition to the features devoted to pumping, the app can also be used to track breastfeeding, bottle-feeding, diaper changes, and baby's growth — making it a one-stop shop for keeping all vital newborn stats in one easy-to-digest place.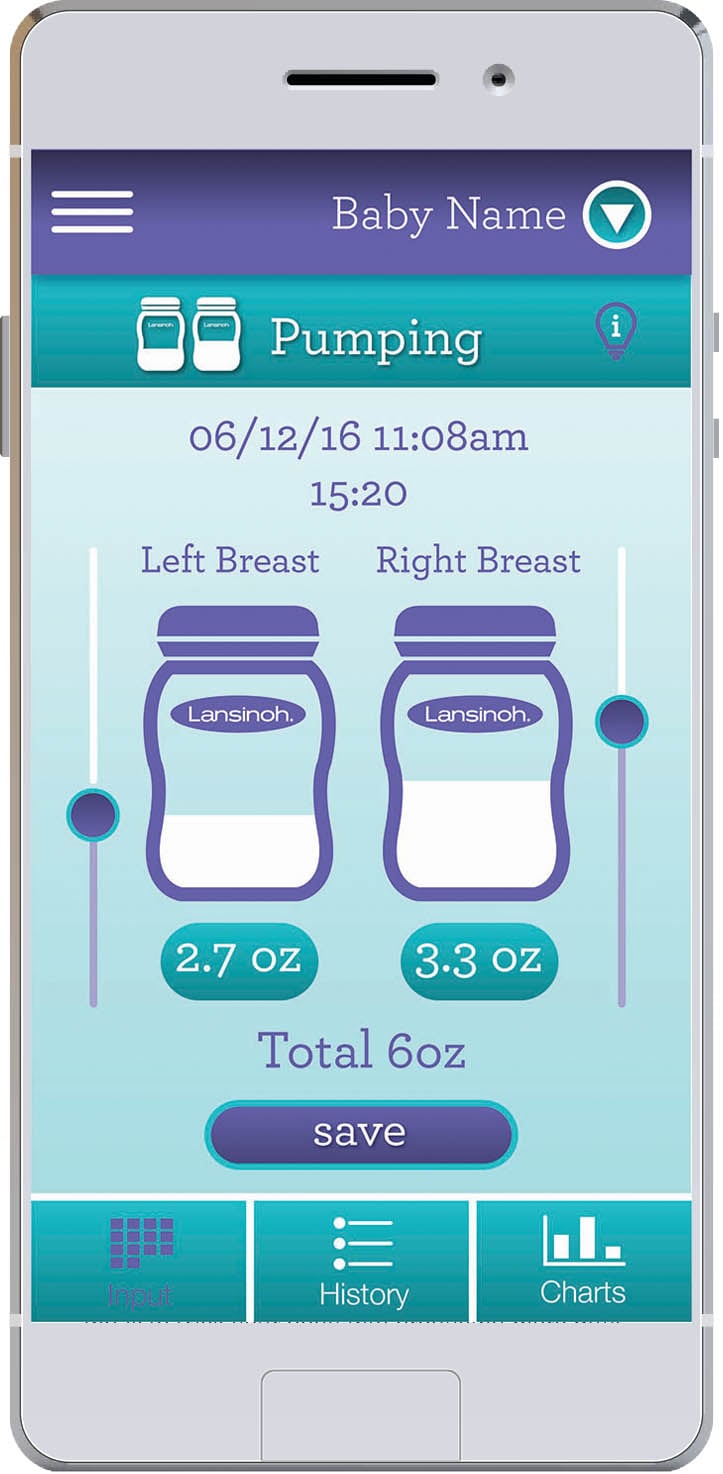 From the moment the pump is turned on, the app automatically tracks the time and date of the pumping session. Simple, manual inputs of milk volume complete the pumping session.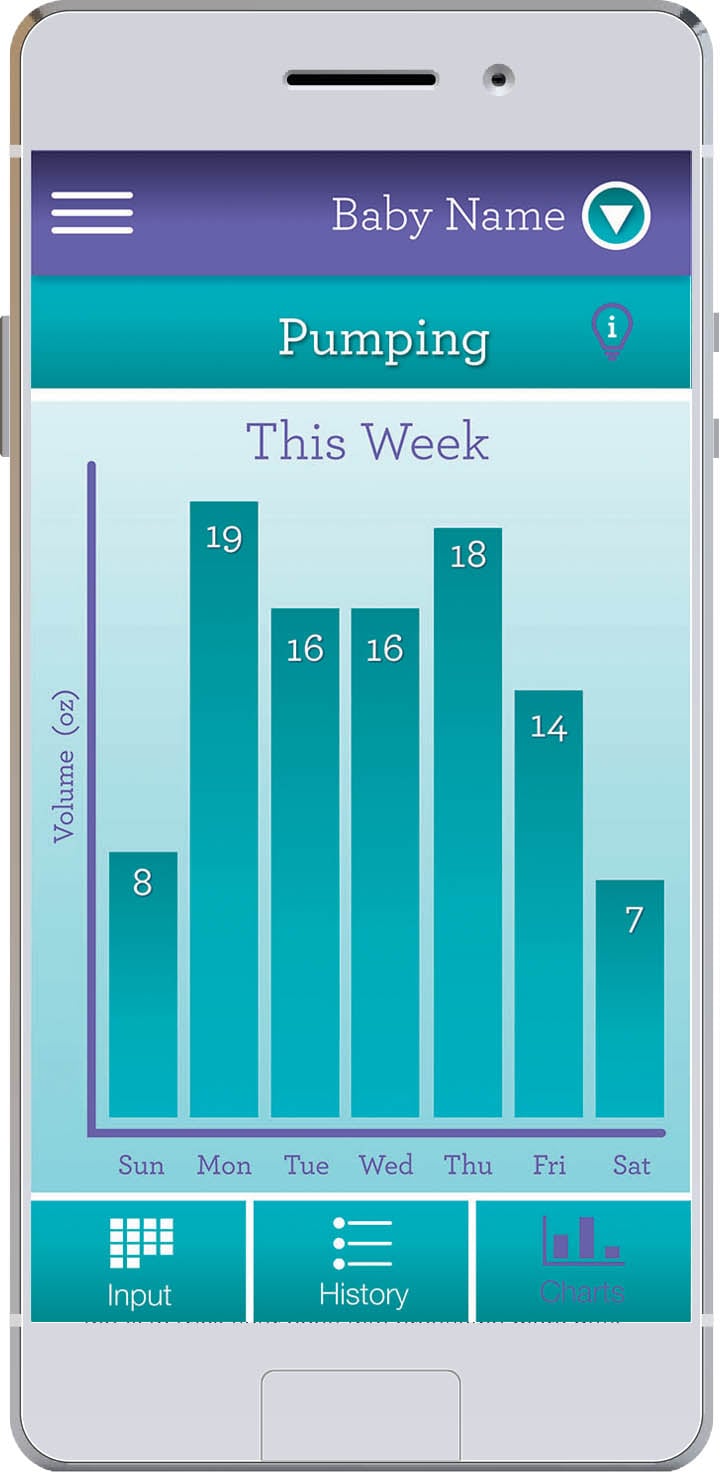 Much like a fitness tracker, users can easily view history and trends over the course of days, weeks, and months so that they can stay on track with their pumping volume goals. The app also allows moms to download charts to share with healthcare providers so any issues can be addressed with clarity.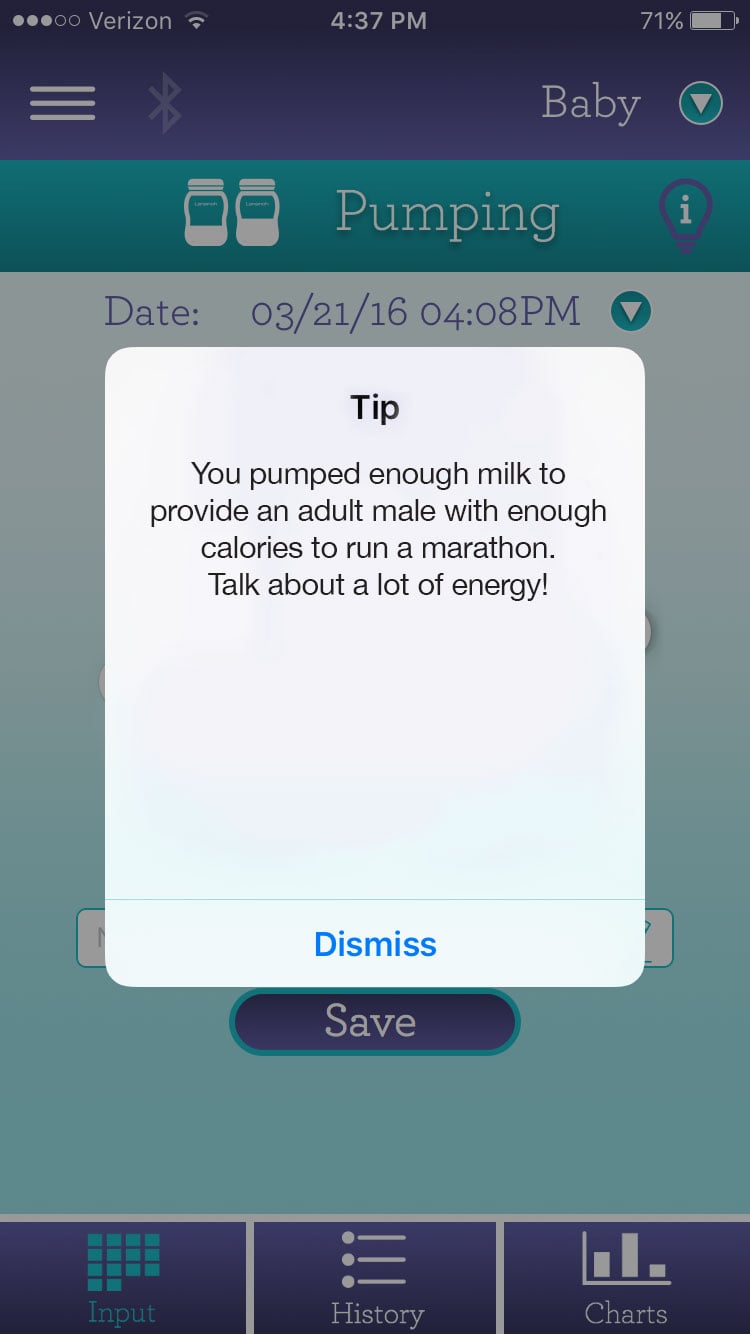 To help keep moms motivated, the app provides engaging feedback directly related to the amount of milk they pumped in their latest session. Whether they pumped enough vitamin E for two avocados or provided milk with the same amount of protein as a dozen eggs, the notifications help the most exhausted pumpers stay on track.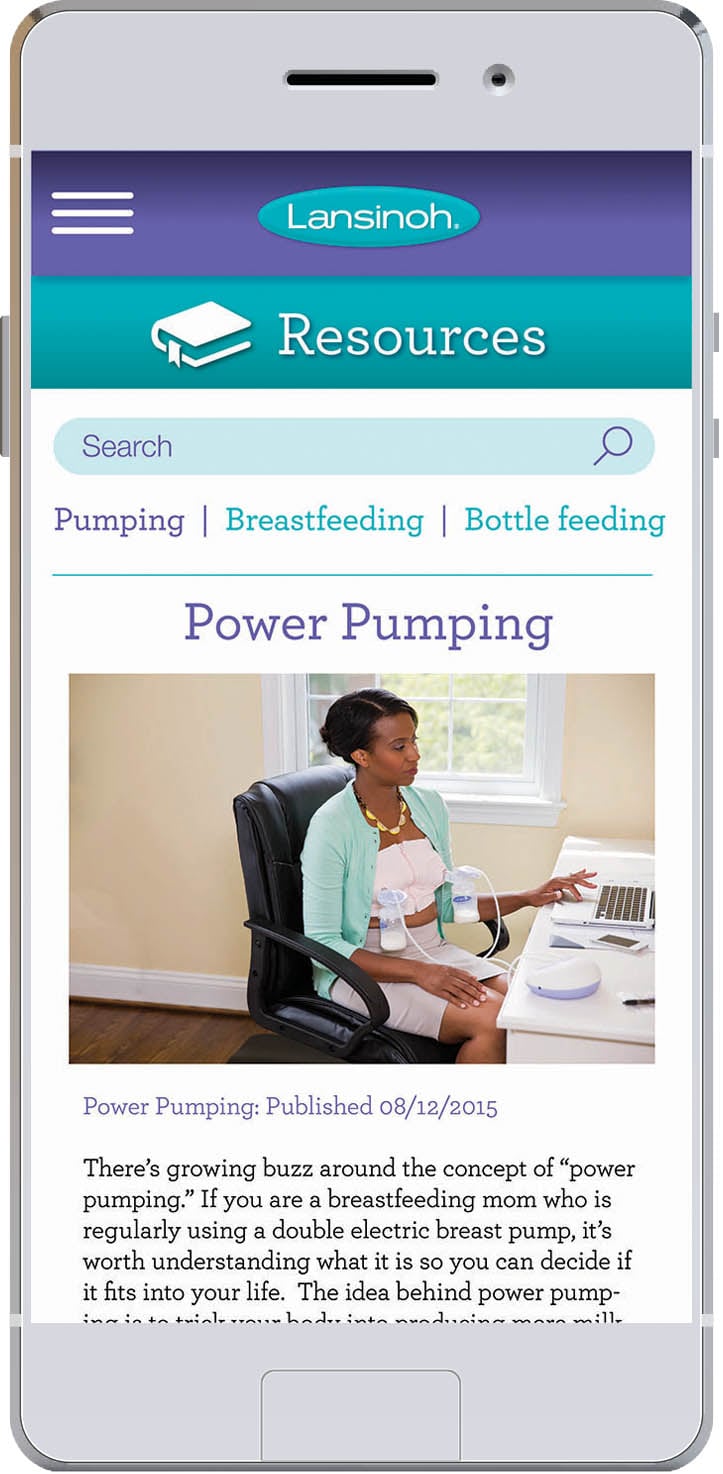 Based on pumping goals, the app tailors informative content from its digital resource library, which also contains troubleshooting tips and useful articles on all forms of baby feeding.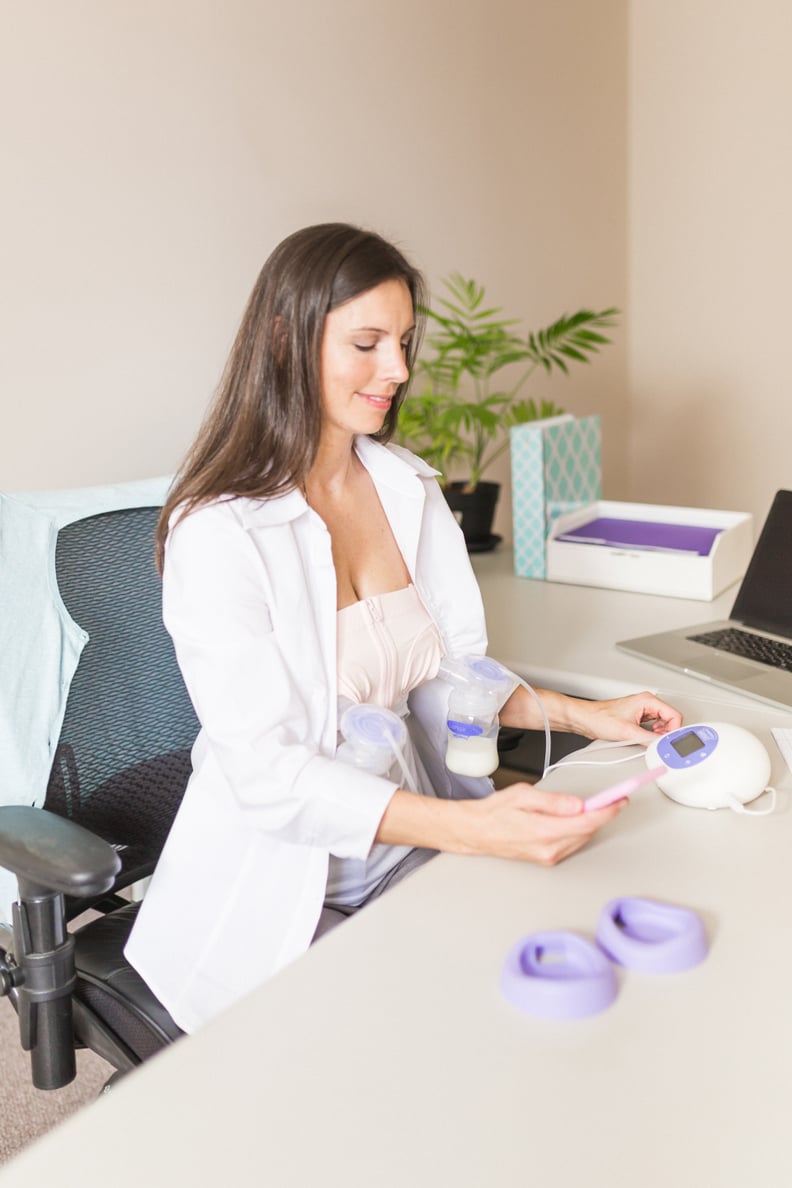 The pump's digital reader is also unlike typical breast pumps. It displays the duration of the pumping session and can also serve as a stopwatch, which comes in handy for working moms.