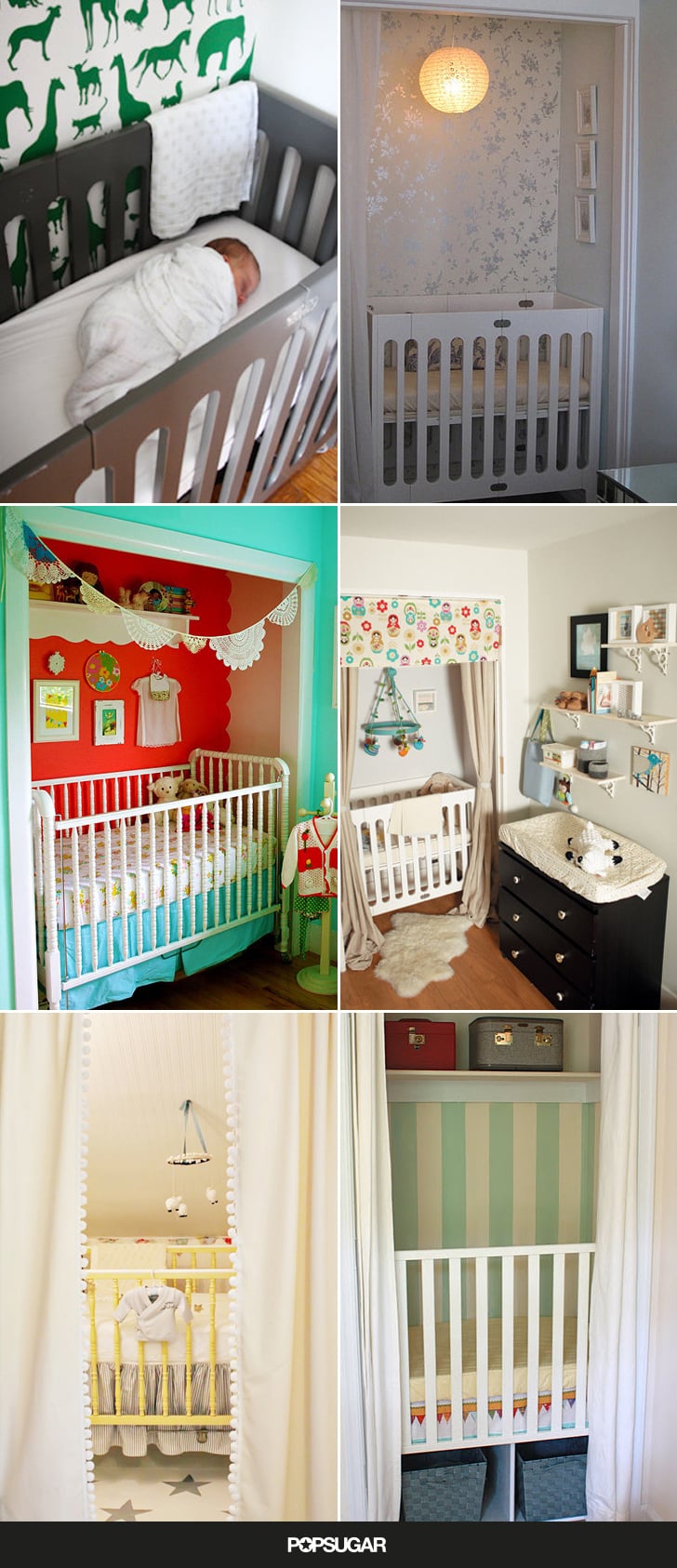 There are small nursery spaces, and then there are homes where there's literally no room for baby. Since savvy parents will stop at nothing to accommodate their kids in spaces that are not only functional, but also high in design, we've uncovered nine great nurseries that were converted from closets. Read on and be inspired!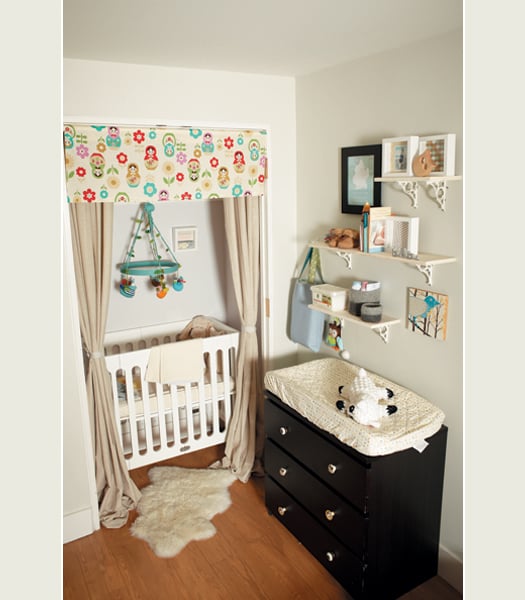 Drape Off the Space
In this Brooklyn apartment, mom-to-be's closet was transformed into a petite, pretty baby nook. Removing poles for hanging clothes made the perfect indentation for a crib, and the placement of curtains and a mobile make the space look intentional.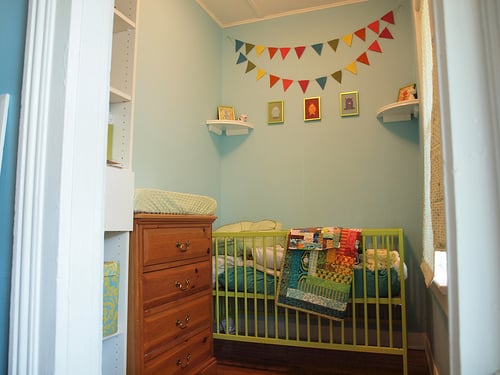 A Colorful Corner
Soft blue walls, built-in shelving, and a circus-vibe bunting make this space at-once soothing and colorful. The crib is an Ikea Somnat, and the dresser is a hand-me-down from mom.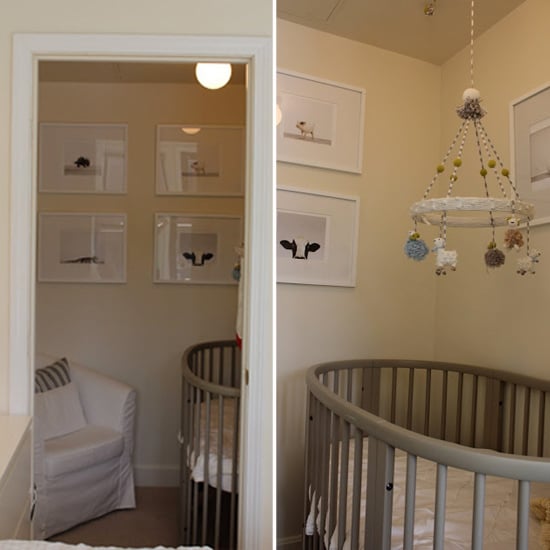 Maximize a Minispace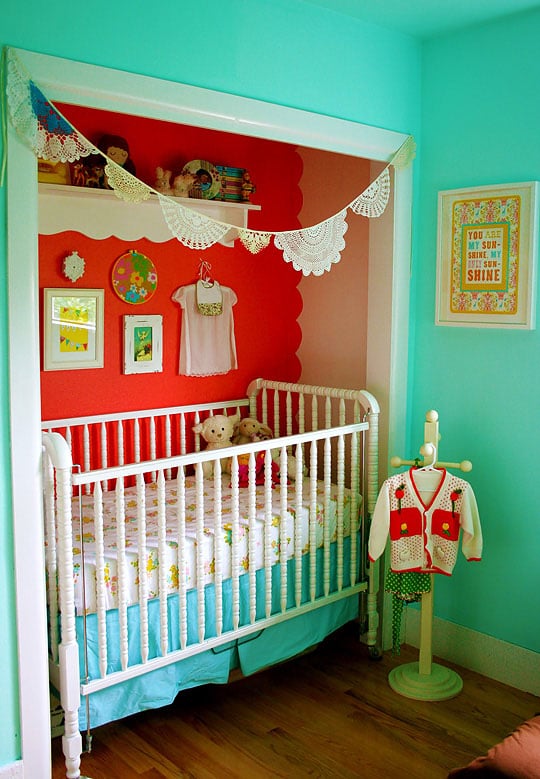 A Unisex Room For Siblings to Share
Believe it or not, this precious nursery corner is part of a room shared by three kids! The bright, vintage feel is accented by a scalloped lace bunting, giving baby girl her own feminine corner in a room shared with two big brothers.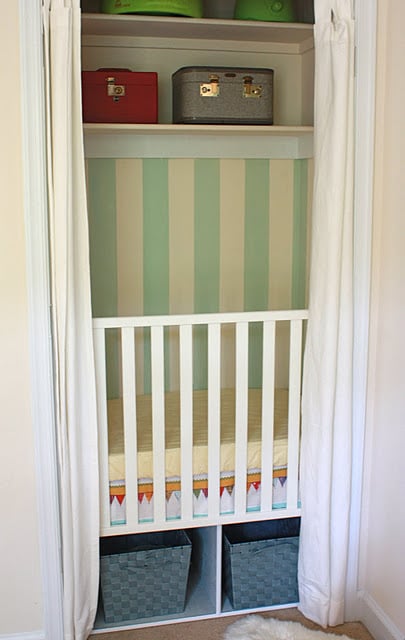 A Dutch Cupboard Bed
Thanks to a seriously handy dad, baby Eliot had his crib literally built into the closet, complete with storage shelves below and above the bed.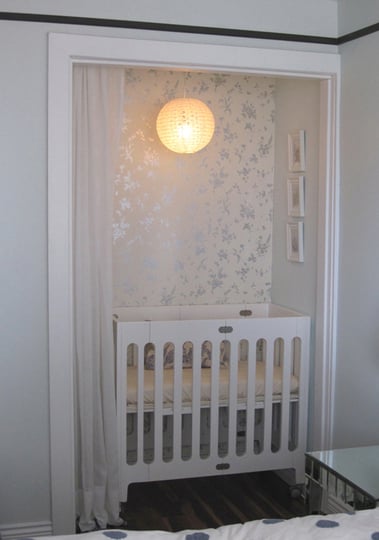 A Sleek, Sophisticated Space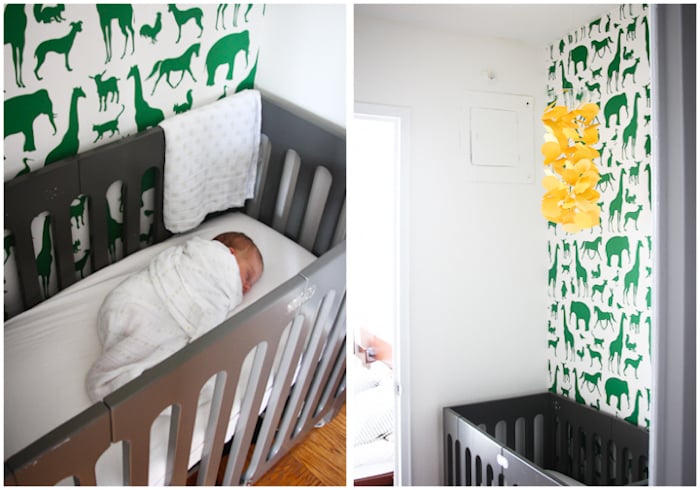 A Minimal, Modern Nursery Space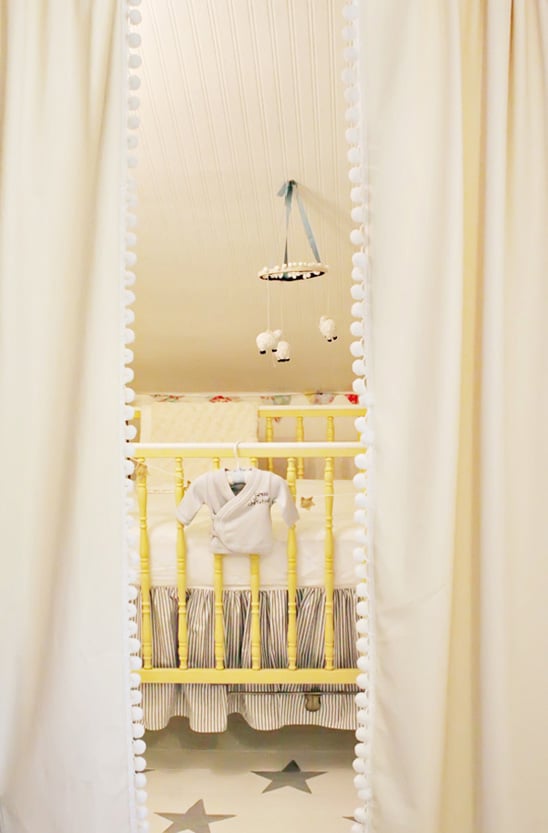 The Cutest Little Cottage of a Closet
When the Southwell family's second baby arrived, they carved a nursery out of a six-foot-square closet in their Michigan beach cottage. Original hardwood stars were painted white and stenciled with silver stars, and previously green walls were covered with white beadboard. Pom-pom-covered curtains make a charming entryway.
A Pop of Pink Nursery Nook