25 Places to Visit With Your Kids Before They Get Too Big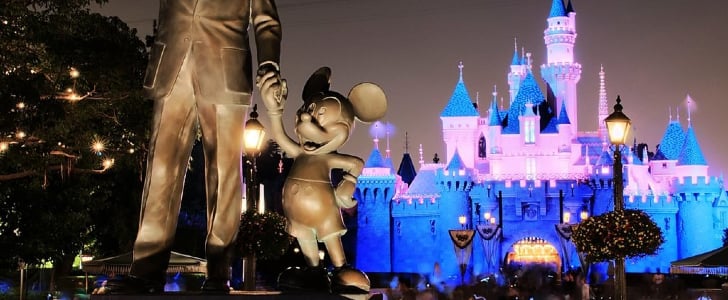 Flickr user Express Monorail
Before your kids leave the nest, you'll want to fit in as many family vacations as possible. One of the best moments is seeing your children view the world with childlike wonder, especially during their first visits to places like Disneyland. Planning a trip for the young ones, however, often means countless hours on Trip Advisor and reading reviews on the best family-friendly destinations. To make your search less stressful, we came up with a list of 25 must-see places for when your little ones are still young so they can carry their memories into adulthood. 1. Disneyland, California: We admit you can never be too old for Disneyland, but the first time is the most magical. Kids will love riding in the teacups and meeting their favorite Disney princesses. A trip to the happiest place on earth can be expensive, but these Disney-theme-park savvy tips will help you save money.
2. Acadia National Park, Maine: Take a family camping trip for the weekend. The park has many hiking trails where children can run around, and if they get lucky, they may spot bears or coyotes.
3. Yellowstone National Park, Wyoming: A visit to the first national park is a must, especially to see Old Faithful Geyser. Kids can go boating, fishing, or wildlife viewing and even participate in ranger-led activities.
4. San Diego Zoo, California: The famous zoo has over 3,700 animals and is home to furry creatures such as pandas, polar bears, cheetahs, and koalas. Take a ride on the Balboa Park Miniature Train to see all the sights and then have breakfast with koalas.
5. Civil War Battlefield: Get your kids excited about history with a trip to old civil war battlefields. You can find one near you or venture out to find ones further for a mini road trip. 6. The Florida Aquarium, Florida: Kids will love the outdoor water park featuring a 24-foot pirate ship with water cannons and a wave tunnel. The aquarium also has more than 20,000 plants and animals, and interactive elements include photos with baby alligators.
7. Niagara Falls: Take a ride on Maid of the Mist or dine at the Top of the Falls Restaurant. The whole family will love the panoramic views.
8. Botanical Gardens: For picturesque family photos, head to your nearest botanical garden. Children will love seeing the vibrant flowers and running barefoot on the grass.
9. Santa Monica Beach, California: For a beach getaway, head to Santa Monica. When your children are tired from their sandy adventures, head to the piers for a Ferris wheel ride.
10. Golden Gate Bridge, California: Make a pit stop at the Golden Gate Bridge if you take the family to San Francisco. The three-mile-long bridge is walkable and has been declared one of the New Wonders of the World. 11. Carlsbad Caverns, New Mexico: These spooky caves are worth a visit. Guests can participate in a self-guided tour or ranger-guided cave tours.
12. U.S. Space & Rocket Center, Alabama: For all the little kids who love space and dream of being astronauts, the space museum will be a hit. Children can even ride a space rocket and climb a rocky wall that resembles the surface of Mars.
13. Ellis Island and the Statue of Liberty, New York: Stop by these two sightseeing treasures during a visit to New York City. Families can snack on pretzels while enjoying a view of the skyline on a ferry.
14. Sleeping Bear Dunes National Seashore, Michigan: You don't have to go abroad to see sand dunes. Kids can climb, run, and roll down the dunes as well as see views of Lake Michigan and the Manitou Islands from the top.
15. Sports Games: If your little one has a love for sports, take her to see a live game. 16. Mount Rushmore, South Dakota: Take your child on an exciting history lesson with a visit to see the presidents. The 60-foot sculptures are impressively cool.
17. Chicago, Illinois: Travel to a big city and take part in all the touristy adventures.
18. Washington DC: Your child's history lessons come to life with a trip to the nation's capital. Tour historical monuments like Lincoln Memorial and the Washington Monument, and see how they print money at the Bureau of Engraving.
19. Central Park, New York: The 843-acre park includes nature trails, a zoo, a carousel, and a lake where you can feed the ducks.
20. Empire State Building, New York: Head to the top of the 102-story skyscraper, where the whole family can enjoy a view of New York City from above. 21. Sesame Street Place, Pennsylvania: There's nothing your children won't love about Sesame Street Place. Explore the Sesame neighborhood and take a ride on thrillers like Oscar's Rotten Rusty Rockets and the Peek-a-Bug.
22. Ben & Jerry's Ice Cream Factory, Vermont: Your child will land in dessert heaven with a trip to the Ben & Jerry's factory. Guests receive a guided tour of the facilities and even get free ice cream.
23. Utah's Arches National Park, Utah: Catch the view of fiery sunsets when you visit the national park. It has over 2,000 natural stone arches and giant rocks.
24. American Museum of Natural History, New York: This museum is one of the largest in the world and has interactive exhibits like The Butterfly Conservatory and Space Show: Dark Universe.
25. Cable Cars in San Francisco, California: Ride the cable cars up and down the rolling hills.