Serena Williams Talks About the Need For Better Parental Leave Policies: "It's So Hard to Be a Mom"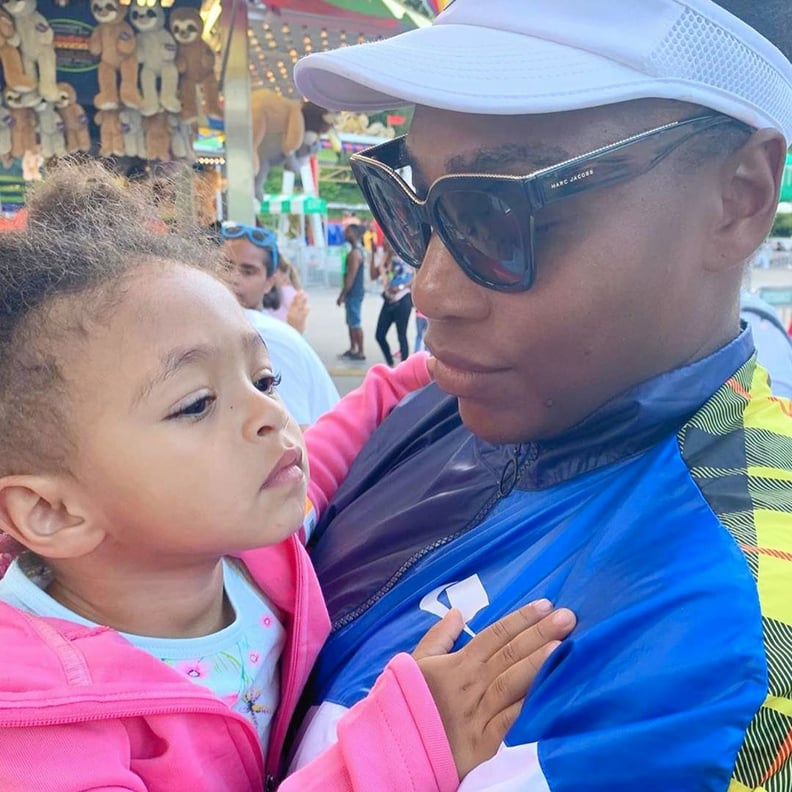 Serena Williams understands how important parental leave is. The 37-year-old superstar recently teamed up with the Allstate Foundation's Purple Purse program and spoke about her time after giving birth to Olympia and how it was critical to both her and her daughter's lives. "It's so hard to be a mom," she told People. "I have my own job and I make my own schedule, but even then I still have commitments, and I can't imagine moms that get two weeks off and have to go back to work."
The comments came after her husband, Alexis Ohanian, opened up in a New York Times essay about how valuable paternity leave was for him following Olympia's birth. "It's impossible. I couldn't have done it. I literally couldn't have done it," she said about mothers who get such a short time off from work. "[Parental leave is] so important for both parents."
Since Serena and Alexis welcomed their first child together almost two years ago, the couple has been very open about parenting and raising Olympia as a strong woman, which includes advocating for strong parental leave policies. After her complicated birth with Olympia, Serena took 13 months off from tennis. She dropped from being ranked No. 1 in all of women's tennis to being ranked No. 451, but that didn't stop her from speaking up for herself and what she believes in. "It's hard, you're in a marriage, you're in a relationship, you have a kid," Serena said. "It's not easy to just pick up and walk away. It's not, and I know that now, and I feel like [that's] even more reason that I can speak to it."