Get ready for an excuse to switch up your coffee order, because Starbucks is introducing a new macchiato that sounds just about perfect. The new Hazelnut Mocha Coconutmilk Macchiato is available starting this week, and it features one of the most satisfying flavor combinations: nutty hazelnuts and sweet chocolate. It's giving us vibes of Nutella in iced-coffee form, and we're not mad about that! In addition to the new coconut-milk-based drink, Starbucks is bringing back another popular macchiato and highlighting a newer Americano made with the new Blonde Espresso roast. Plan your next Starbucks run by getting all the details on these caffeinated beverages ahead.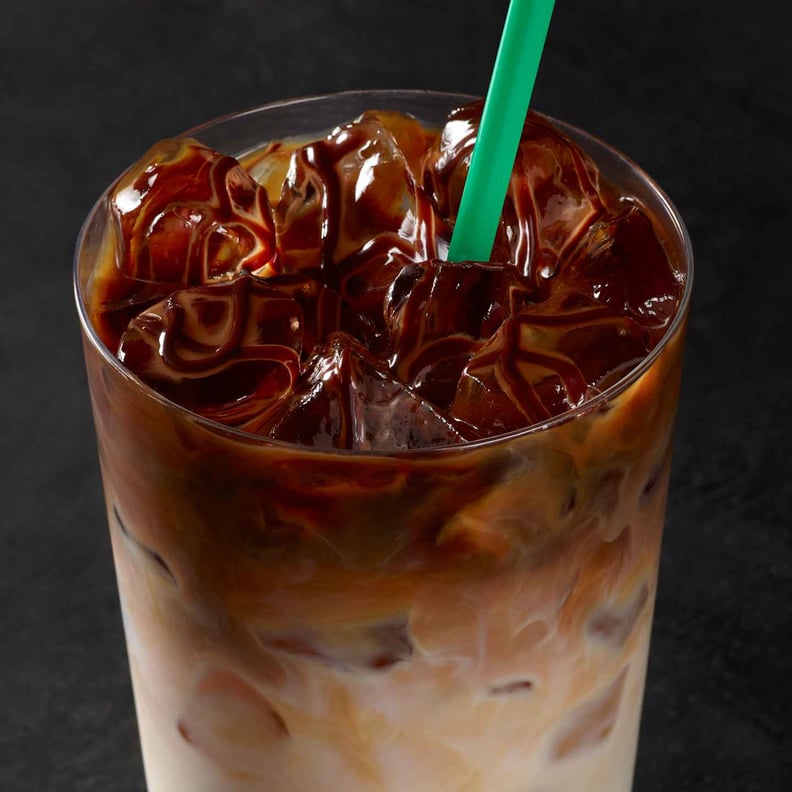 Iced Hazelnut Mocha Coconutmilk Macchiato
The Hazelnut Mocha Coconutmilk Macchiato is available iced or hot, catering to either preference. It's made with Sumatran coconut milk and hazelnut syrup, then covered with espresso and finished with a mocha drizzle. We can already hear ourselves ordering a Venti!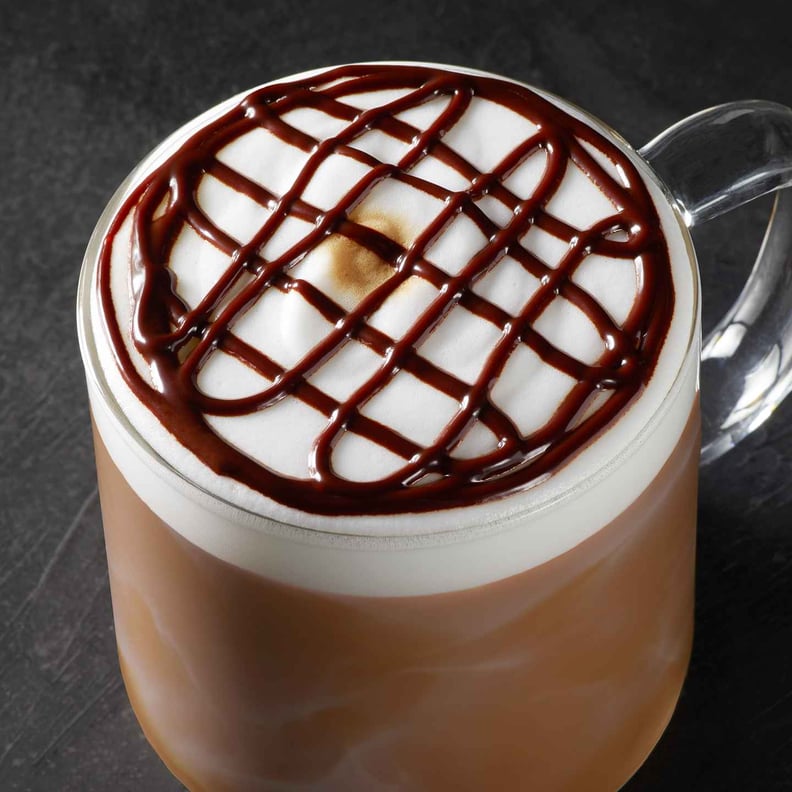 Hot Hazelnut Mocha Coconutmilk Macchiato
Choose the hot version, and your Hazelnut Mocha Coconutmilk Macchiato will have a crosshatch drizzle of mocha sauce. This steamed-milk drink is perfect for rainy days.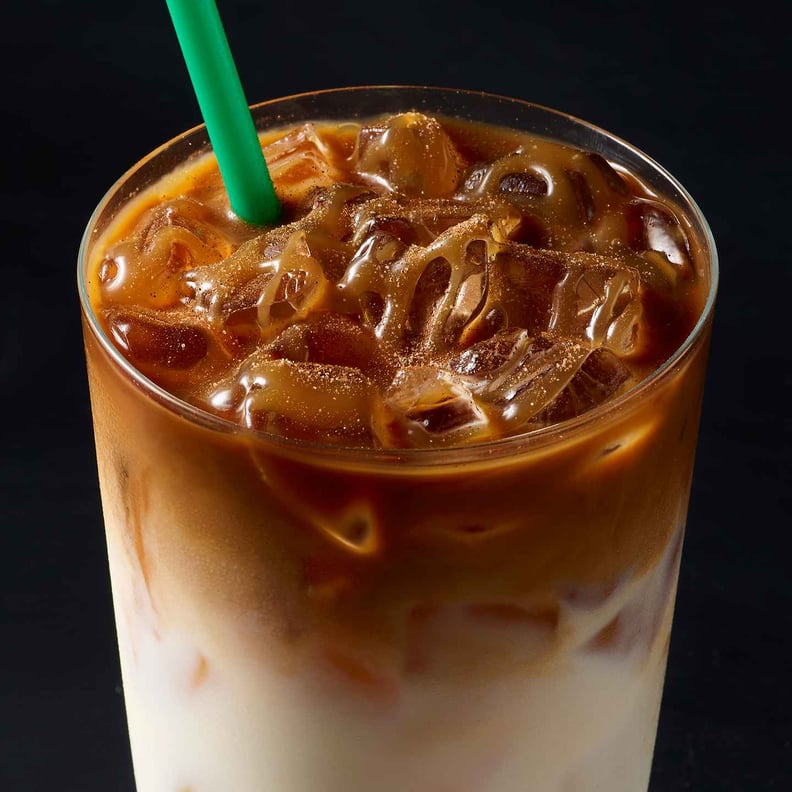 Cinnamon Almondmilk Macchiato
This horchata-inspired macchiato was introduced in Spring 2017 and is returning this season. The Cinnamon Almondmilk Macchiato features Starbucks's bold espresso roast, almond milk, and sweet cinnamon dolce syrup and is finished with a drizzle of caramel and a sprinkle of cinnamon dolce topping. It's available hot or iced.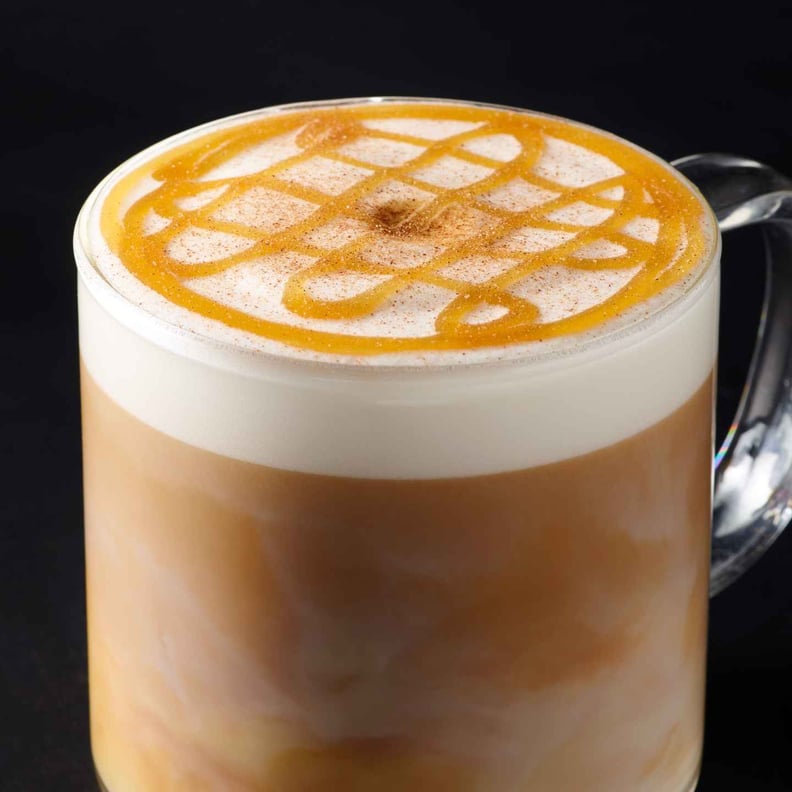 Hot Cinnamon Almondmilk Macchiato
This close-up shot of the hot Cinnamon Almondmilk Macchiato made with steamed almond milk will tempt even the most dedicated iced-coffee-lovers.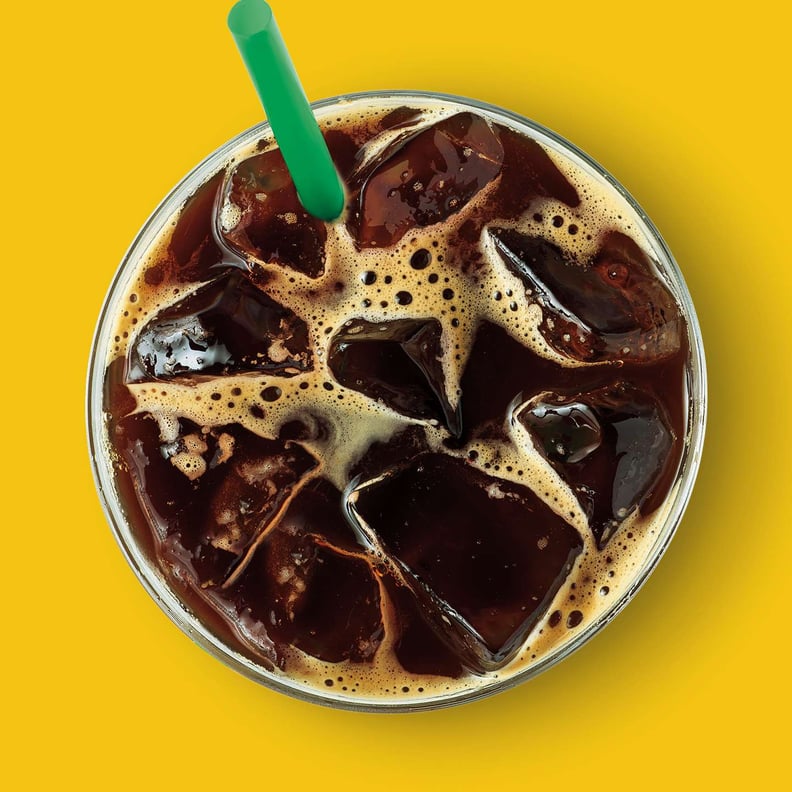 Iced Blonde Quad Caffe Americano
If you've yet to try Starbucks's new Blonde Espresso, an Iced Caffe Americano is a great place to start. This new espresso roast is smoother and slightly less bitter than the traditional roast, and its delicate flavor shines when mixed with water and ice.