Just Add Magic, by bestselling middle-grade author Cindy Callaghan, is included in Amazon's 2015 pilot season. Amazon will host the pilot episodes online for a limited amount of time and will decide which pilots to green-light into an entire series based on the viewers' response. We sat down with Cindy to hear more about this entire experience, what it's like seeing her book come to life, and how we can help.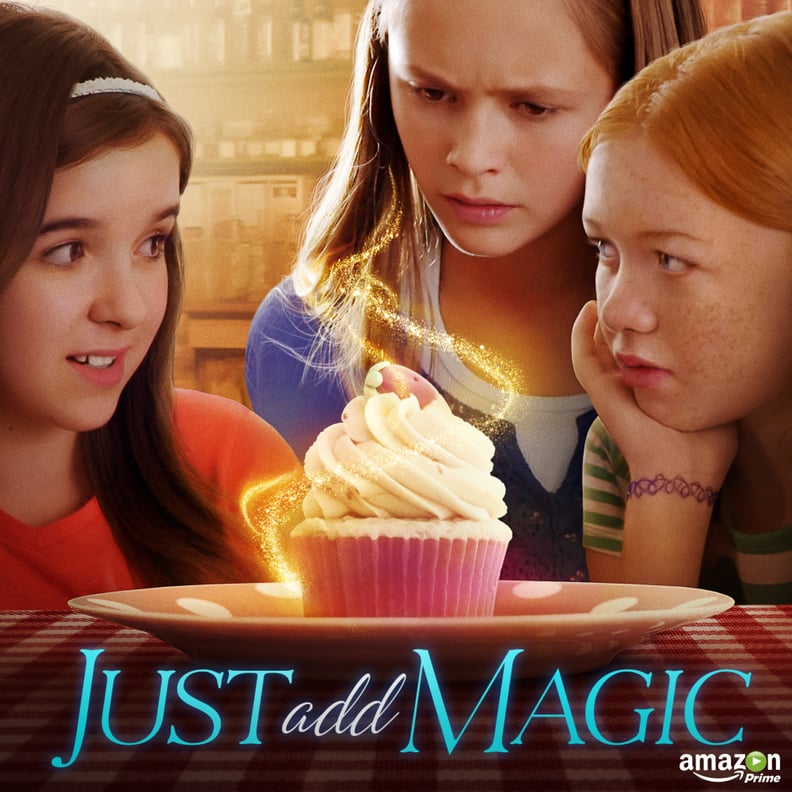 Did you ever imagine Just Add Magic as a series or movie when you were writing it?
Cindy Callaghan: Just Add Magic was always written to be more than one book. There are loose ends in the first book that aren't tied up. That's because they get figured out in the later book(s). And as far as a movie, YES. I think of all of my work very visually. Some might lend themselves to episodes and some to movie.
What has it been like working with Amazon?
CC: In a word, awesome. Not only am I on the edge of the next new wave of viewing styles, technologically, but I'm also exactly in the space where my target audience is. What I mean by that is that tweens are watching streaming video. Many/most tweens are watching shows and movies on Netflix and Amazon. They don't need cable the way that adults do. They take their TV on the go — in the car and on vacation. They don't need to record anything because it's always there.
You were on set for the filming of the pilot. What was that experience like?
CC: What did it feel like? Mostly this: The school where we filmed was filled with people — actors, extras, cinematographers, directors, security, food service people, set and costume designers, makeup artists, etc. etc. They were all there for something that was in my head, an idea of freckle-faced Kelly Quinn and her secret cooking club. Does that thought give you chills? It does to me. Every time.
What is it like seeing your story come to life?
CC: Some things aren't exactly like they played out in my head. Some things are better and some things are . . . different. And I'm OK with different. The most impactful things is the characters. For example, the actress (Brady Reiter) who plays Charlotte really nails the part. I always imagined Charlotte as Nellie Oleson . . . do you know her . . . from Little House on the Prairie? Shows try to get that annoying girl just right, but Nellie is perfect. And in the show Charlotte's subtle looks and hairflips are great.
Watch and interact with the pilot of Just Add Magic here on Amazon.