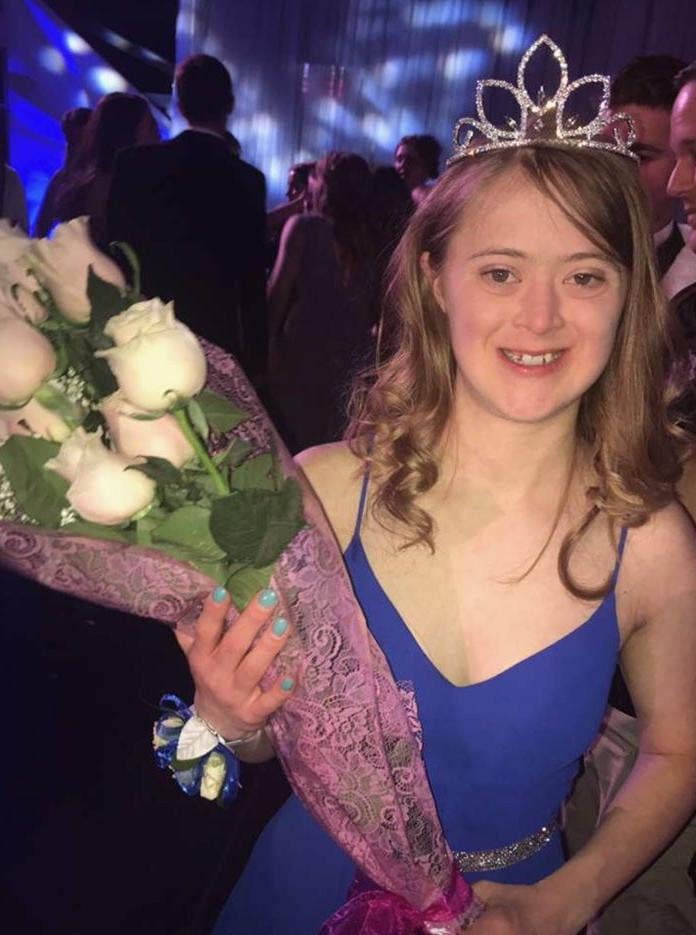 Stephanie Adams
Stephanie Adams
Caitlin Adams, a Nebraska high school senior with Down syndrome, got to wear a tiara and hear the applause of her classmates as she was crowned prom queen for Elkhorn South High School on April 7. According to the Omaha World-Herald, Caitlin's fellow students came together to support her, electing her into prom court with a majority vote . . . and giving Caitlin a night she'll never forget. One of Caitlin's classmates and her friend since kindergarten, Callie Bopes, described Caitlin as having a massive smile on her face the whole night.
Prom is a special rite of passage for any teen, and the significance of Caitlin's win isn't lost on her mother, Stephanie Adams. "I think the message is that inclusion is a beautiful thing," she told the World-Herald. Stephanie said her daughter's peers and teachers have always accepted her, which is clearly demonstrated through her thrilling prom queen experience.
When she's not busy being crowned prom queen, Caitlin is involved with her school's yearbook, competes in the Special Olympics, and, like many teens her age, enjoys hanging out with friends, using Snapchat, and watching YouTube videos. Stephanie knows that becoming prom queen will give Caitlin the "confidence to know she can do great things in life."