9 Ways to Make Back-to-School Season Exciting For Everyone — Including Yourself
When the end of Summer is near, a wave of mixed emotions comes over the back-to-school bound. First-day jitters set in for the little ones, teachers anxiously await introductions as they put the final touches on colorful name tags, and moms set out to make the perfect carpooling game plan. So much prep can lead to early burnout all around, but we've got a few tips that'll take the edge off. From kid-friendly DIYs to simple home tweaks that'll restore order in your happy place, keep scrolling for ideas to infuse every back-to-school moment with a dose of excitement.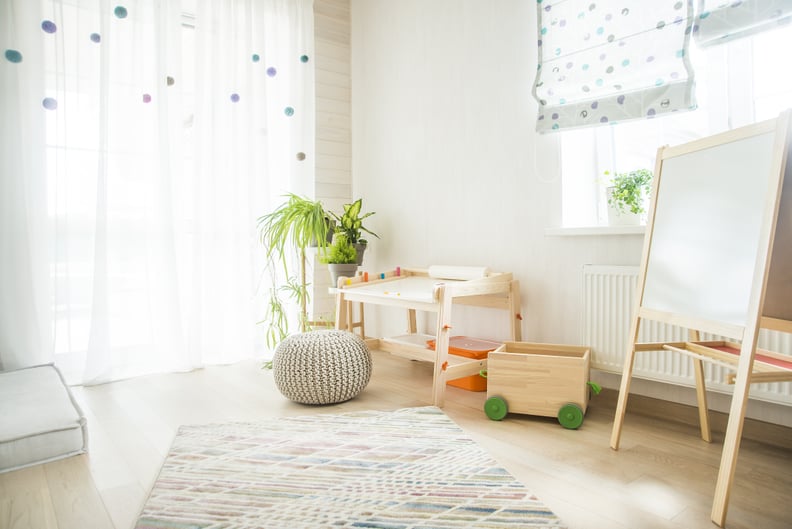 For the Kids
Dedicate a Day to Them: School plays a vital role in teaching kids useful social skills, like working with peers and learning to share the attention of teachers. But since the end of Summer may be one of the last moments of "me time" they'll be able to indulge in, give them a full day (or a few) of unstructured fun. Let them call the shots, pick the agenda, and enjoy your undivided attention.
Teach Time Management: This shouldn't feel like a formal lesson but a friendly introduction into managing their time effectively. Just be sure to tailor this to your kid's age. For your first grader, it just may be laying down the parameter of homework before nighttime TV, while a fifth grader may benefit from basic cell phone ground rules to prioritize nightly assignments.
Make Them Smile With a Surprise: Starting on the first day of school, slip a cute surprise — from a scented lip balm to a Summer photo memory for instant locker decor to playful pencils — into your kid's backpack, lunchbox, or after-school sports bag. Not only will this make them feel good amid first-day nerves, but it may even spark a special tradition you can share throughout the year.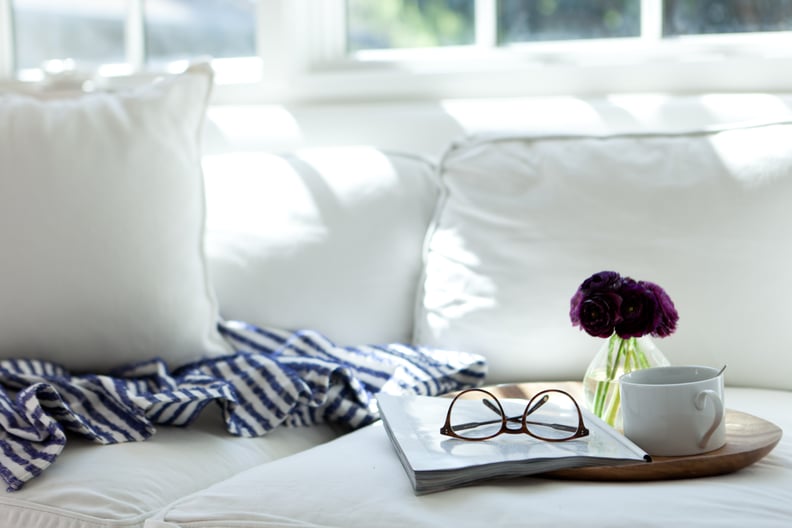 For You
Take a Personal Day: Between school-supply shopping and gearing up for those early mornings soon to come, preparing for the new school year can take a lot out of you. To reward yourself for conquering it all like a total supermom, indulge in a personal day and fill it with the things you love. Whether it's an early-morning cycling class followed by a relaxing massage or even an uninterrupted binge-watching session to catch up on your favorite show's new season, call in a favor from Grandma or give your babysitter some extra hours before the first day.
Find Balance With Your Partner: With so many moving pieces and personal schedules, this time of year can cause inevitable strain with your partner. To reduce arguments and help you both feel more prepared, sit down with your significant other to craft a game plan that fits your family. From getting help with lunches to sharing pickup duty, just remember to keep your responsibilities balanced so no one feels like they're carrying too much weight.
Make Your Space Sparkle: Your home base is everyone's happy place, so dedicate a day to making it a space you're all excited to spend time in together. To turn rushed early mornings into family moments you'll want to remember, let natural light in by using Windex® Outdoor for a post-Summer window clean. Decluttering your foyer and spritzing a quick foaming aerosol cleaner on your mirrors will make that last outfit check a breeze, too. And for those nights when you're huddled around the dinner table, keep it streamlined by cleaning and setting the table beforehand. You'll be surprised at how much having a fresh space can free your mind to appreciate small moments.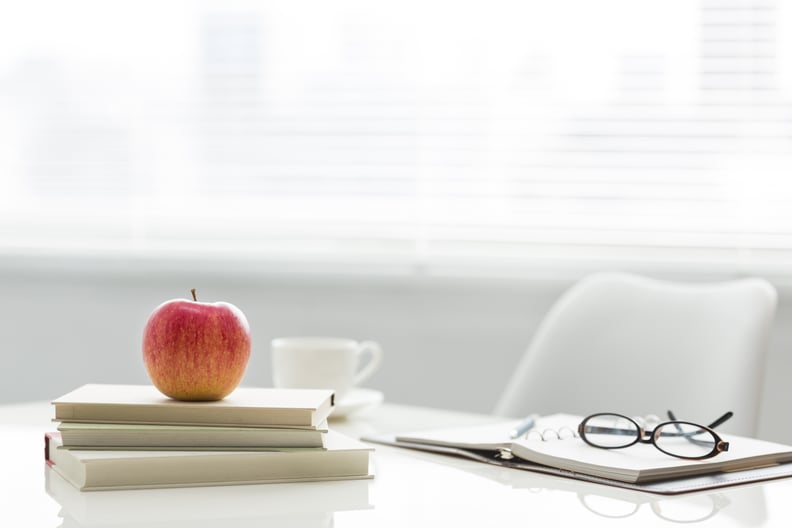 For the Teachers
Give Them a Warm Welcome: For teachers, nothing's more reassuring than a warm meet-and-greet with students and their families. No matter if it's a personable conversation on the first day, an appreciation gift you and your kid DIYed together, or even a low-maintenance succulent that doubles as classroom decor, kick off your relationship on the right foot.
Send Your Kids Prepared: Because teachers are juggling a full roster of young students, it's on you to send them off with what they need. Be sure to stock their backpacks with everything on the school-supply list you received in the Summer. While every item may not all be needed on the very first day, if it was on the list, it will be used in class at some point. Trust us, teachers will thank you.
Lend a Helping Hand: If you think the beginning of a new school year is stressful for you, it's twice as hectic for your kid's teachers. Between learning new faces, perfecting lesson plans, and organizing enriching field trips, keeping track of it all — not to mention keeping kids engaged — is a challenge. To give back to the hardworking teachers who are shaping your kid's education, let them know you're available to help. No matter if it's volunteering to chaperone a field trip or speak in their class on future career day, they'll appreciate the offer more than you'd think.


More From Windex®
Keep your memories sparkling! Click here to learn how you can earn $20 to shop at Shutterfly.