With families embracing the homeschooling experience, many are using it as an opportunity to visit national parks and landmarks [1] to build hands-on learning experiences into the curriculum [2]. Last summer, it was reported that almost half of the families [3] with school-aged children have had homeschooling become a consideration. This is a stark contrast to the percent percent of children that homeschool during a typical year [4]. While this is an amazing way to engage children and help them learn about things in a different way, doing things like hiking may be uncharted territory for parents who are not the outdoorsy type.
Being prepared by bringing the right items along when hiking with kids is key. Here are 15 things that you should have on hand when you are hitting the trails with your kiddos to make sure that everything goes as smoothly as possible. Happy trails to you!

Northside Gamma Mid Hiking Boots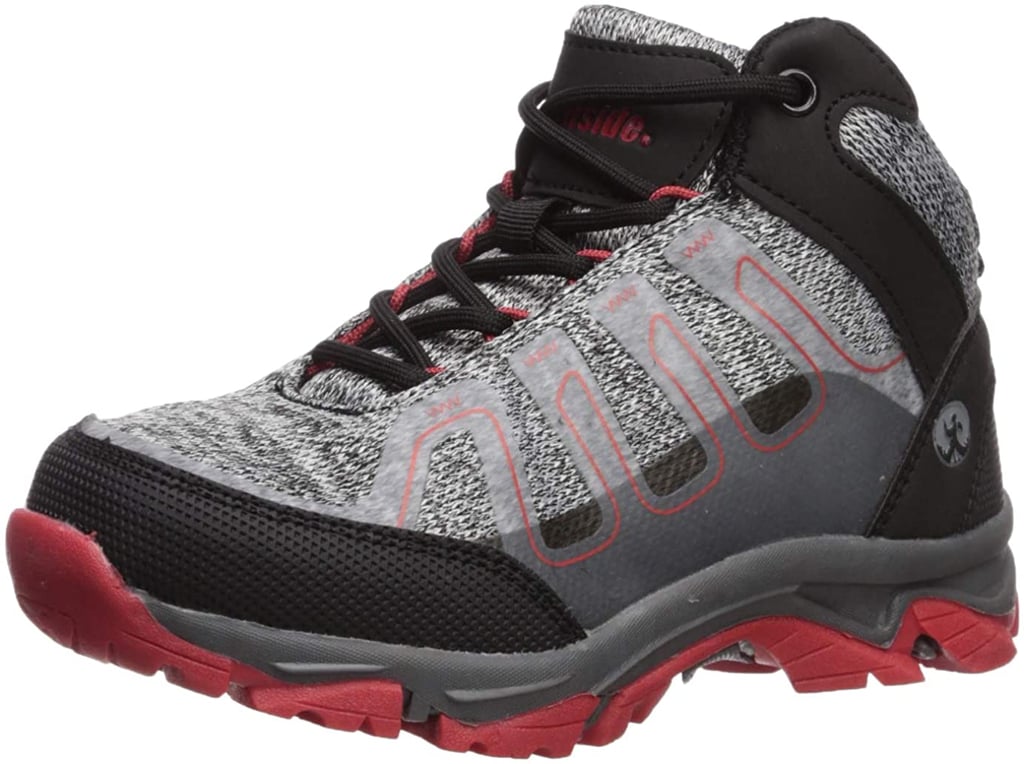 Having good-quality hiking shoes that give ankle support like the Northside Gamma Mid Hiking Boots [6] ($39-$42) can make all of the difference in the world for little feet. These boots help keep feet dry while also being breathable.

Wonderful No-Shell Honey-Roasted Pistachios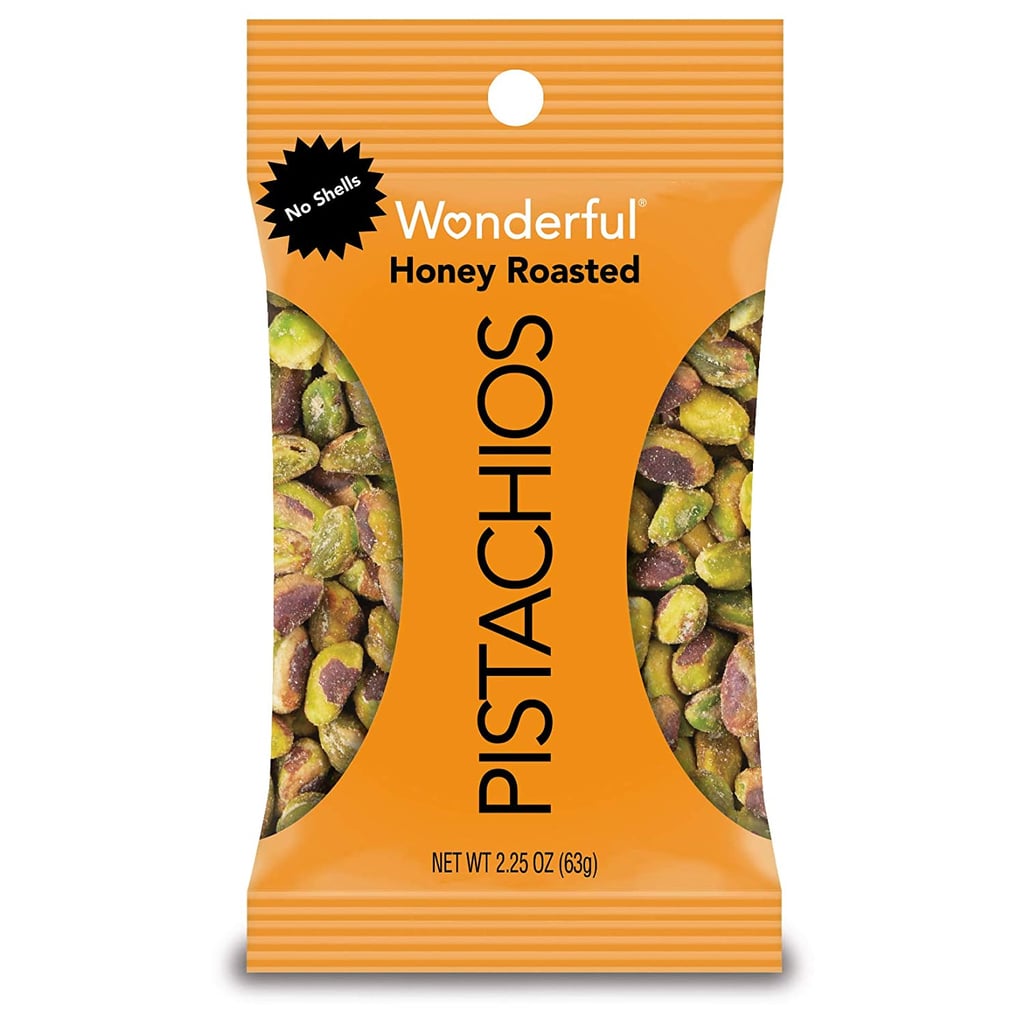 When hiking with kids — or doing anything with kids for that matter — having snacks is a must. Wonderful No-Shell Honey-Roasted Pistachios [7] ($3) are a great source of plant-based protein and fiber, with one serving providing six grams of protein and three grams of fiber to help keep your little hiker fueled. Plus, nearly 90 percent of the fats found in pistachios are the better-for-you monounsaturated and polyunsaturated type, for a protein-fiber-fat trio that may help your child feel fuller for longer. Toss these snack-sized bags in your hiking backpack for when the kids need to refuel.
Yeti Rambler Jr.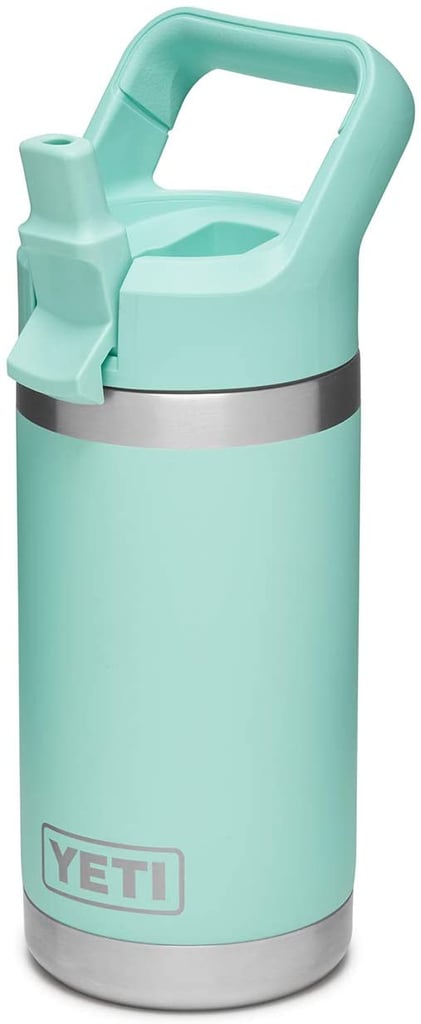 A Yeti Rambler Jr. [8] ($30) is a small-and-mighty kids bottle. It holds 12 oz. of fluid and will keep water cold. It's sturdy enough to make it through accidental drops and is leak-proof to prevent accidental surprises.
Moskinto Itch-Relief Patch
As wonderful as hiking is, there are some downsides you may experience, including surprise bites by little buggies. Having something like the Moskinto Itch-Relief Patch [9] ($12) handy allows you to take care of itchy annoyances without having to stop your hike. Not dealing with creams or sprays is a wonderful thing.

Bob's Red Mill Peanut-Butter Honey & Oat Bob's Bars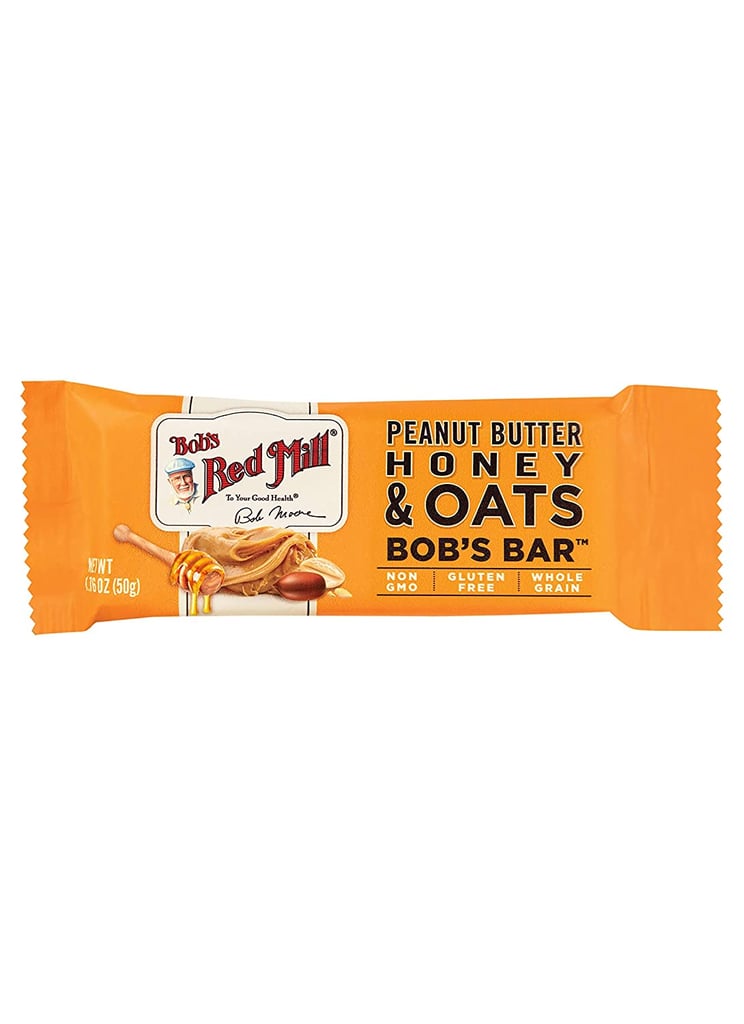 Many bars are loaded with fillers, sugar, and other ingredients that many of us don't want our kids to fuel up on, especially for a big hike. The Bob's Red Mill Peanut-Butter Honey and Oat Bars [10] ($22 for 12) are deliciously rich and satisfying, made with whole-grain oats, peanut butter, and organic honey to offer serious nourishment. These bars are not too sweet and are packed with hiking-friendly ingredients.

Land's End Kids' Waterproof Rain Jacket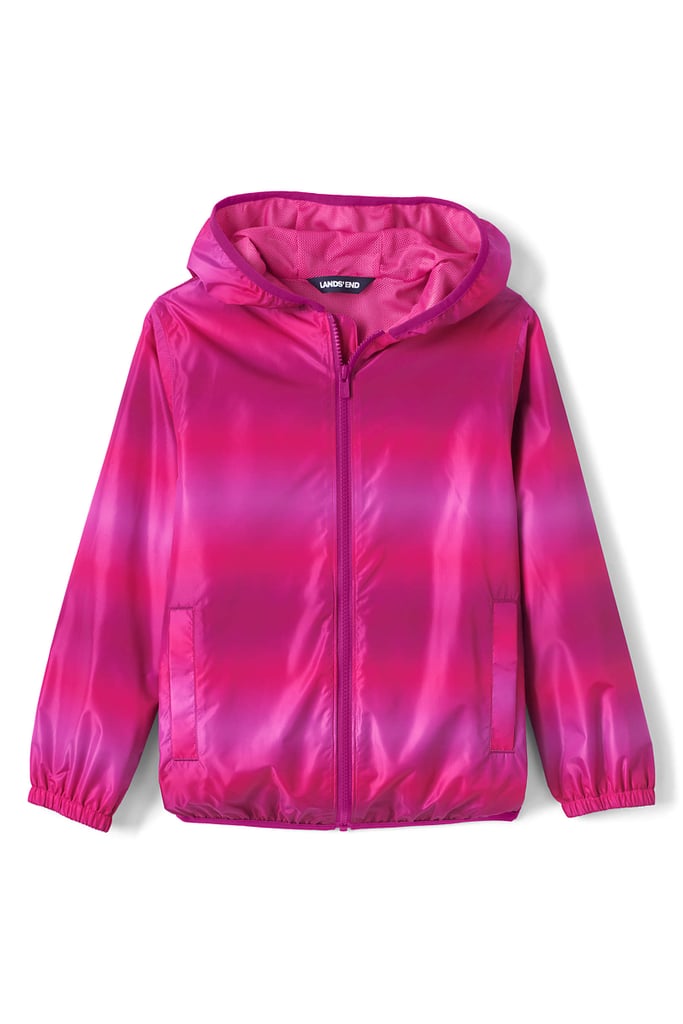 Don't get surprised by a little rain (and a cranky wet kid). This Land's End Kids' Waterproof Rain Jacket [11] ($37) folds up into its own back pocket and takes up little space in your bag. It's a great jacket to toss in just in case.
Minishades Polarized Sunglasses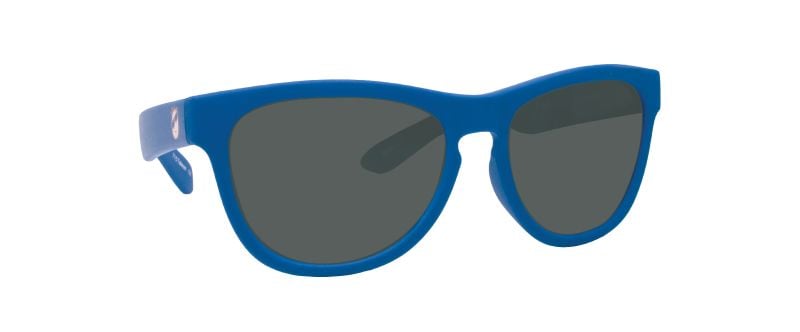 Even though the kids may be partially covered by trees, their eyes are still being exposed to UV light. The Minishades Polarized Sunglasses [12] ($20) give your kids' precious eyes UV protection and are polarized to cut any glare. Best of all? They come with a loss and damage warranty!

Take Along First-Aid Kit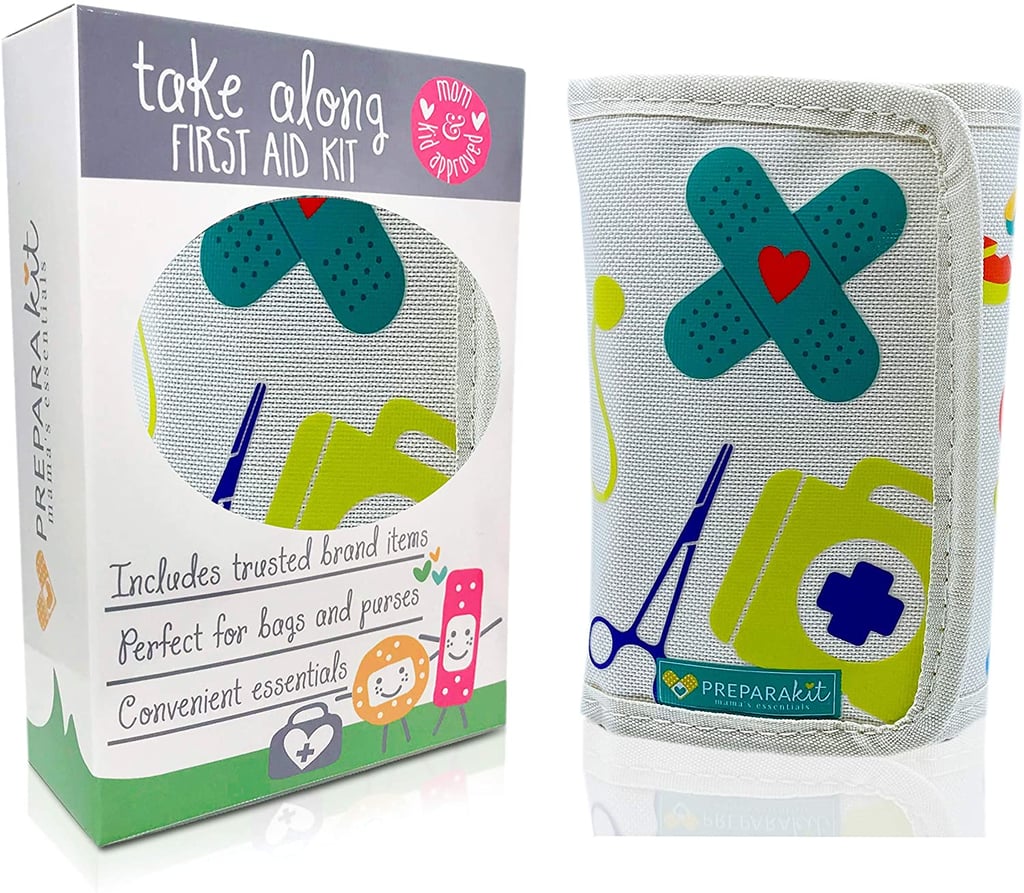 Accidents happen, and when they do, be prepared with a Take Along Mini First-Aid Kit [13] ($21). If your little one gets a scrape or a bump, you will be relieved to have a remedy at your fingertips.
Safety Whistle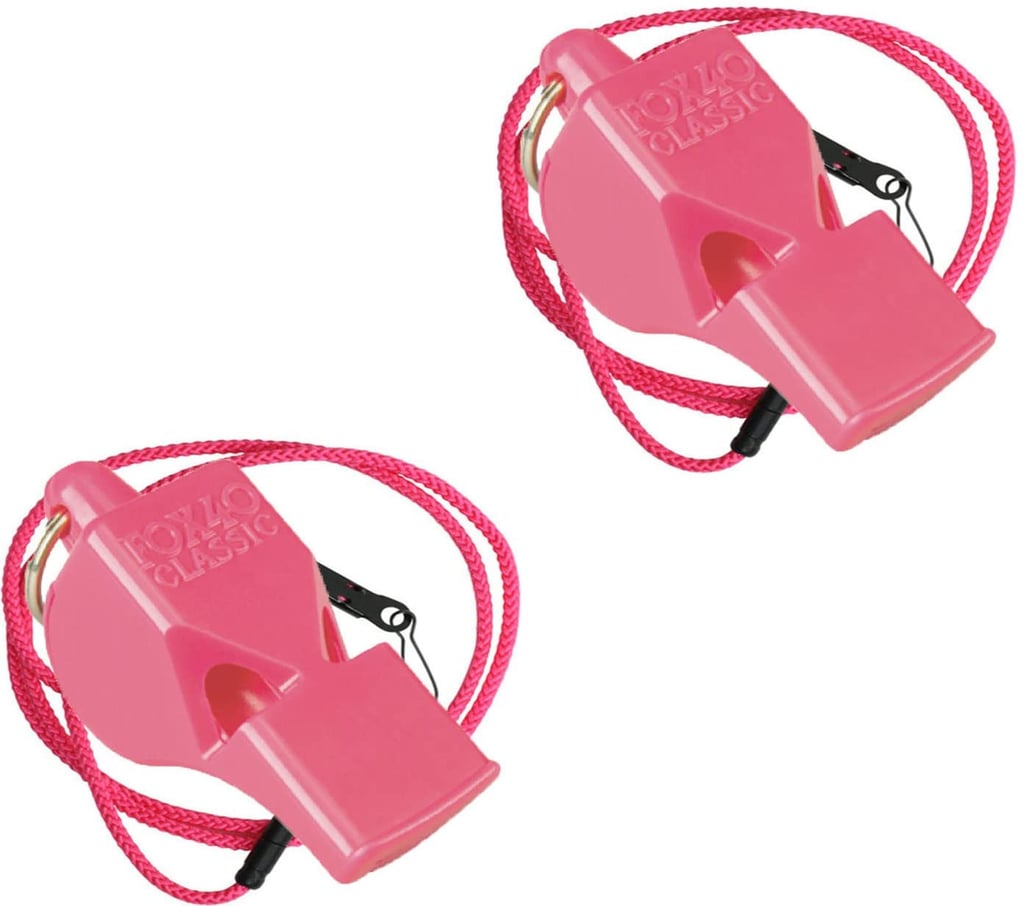 Heaven forbid your child wanders off and gets lost in the woods. But if they do, a safety whistle [14] ($11 for two) can literally be a lifesaver. Let your child wear this whistle around their neck and tell them to blow it if they need to be found.

Yeti Daytrip Lunch Box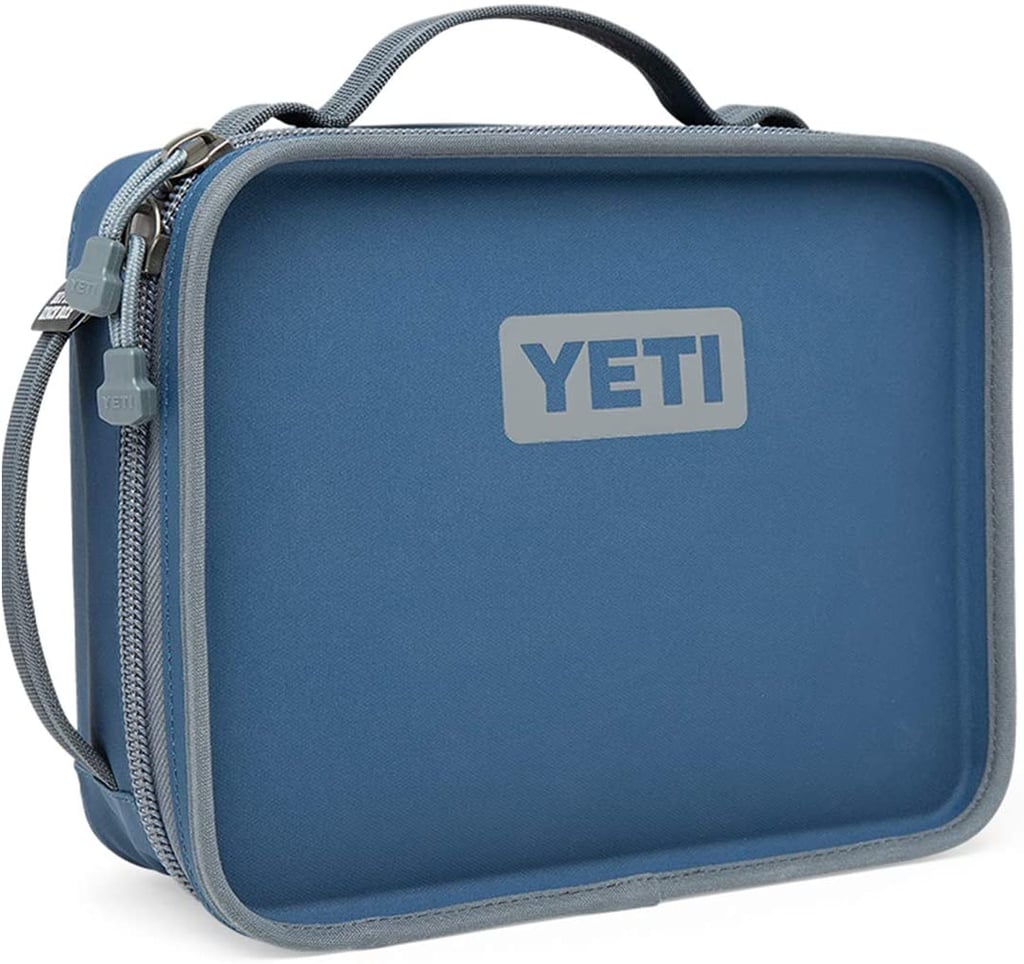 If you're hitting the trails during lunchtime, having a Yeti Daytrip Lunchbox [15] ($80) will make your meal a breeze. It's leakproof and insulated to keep your goodies fresh and ready to enjoy.

Tick Twister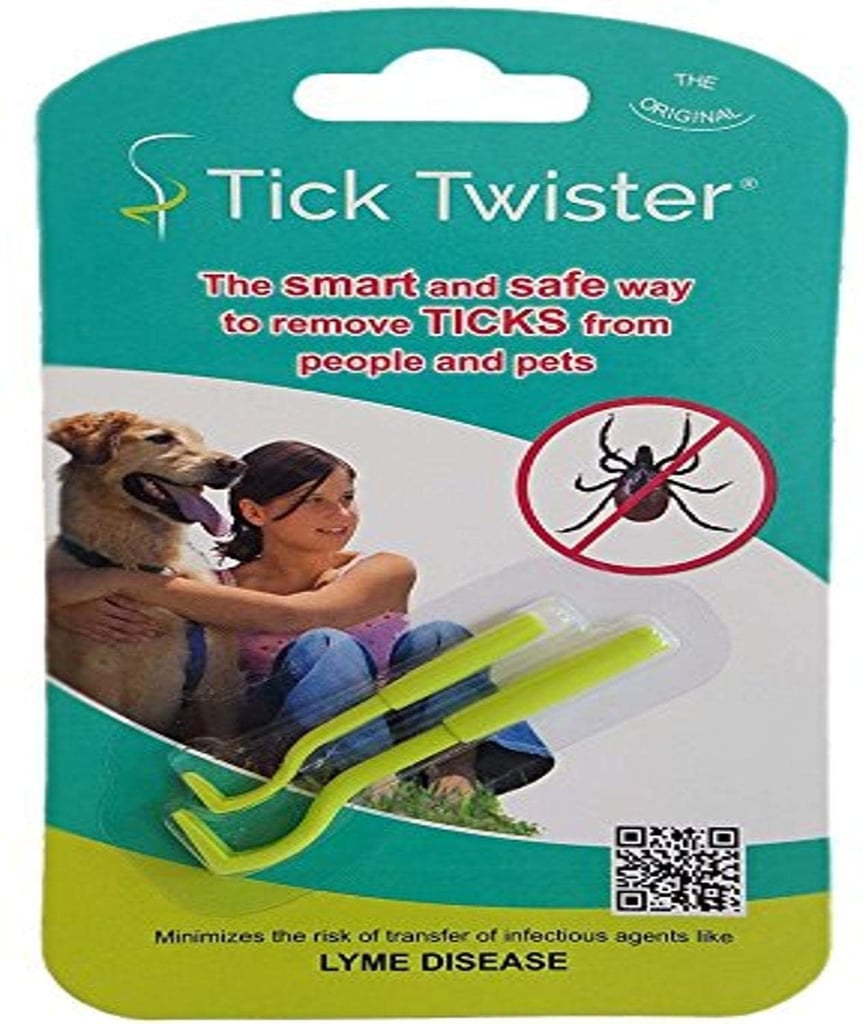 If you don't normally live in an area that has ticks, you may not know that you have to remove these little bugs from your skin in a specific way. Having a Tick Twister [16] ($5) on hand if your little one gets a visitor on it's skin can help make sure you are removing it in a safe way. Hopefully, this contraption will stay in your bag during your entire hike and you will never have to use it, but better safe than sorry!

Raw Elements Sunscreen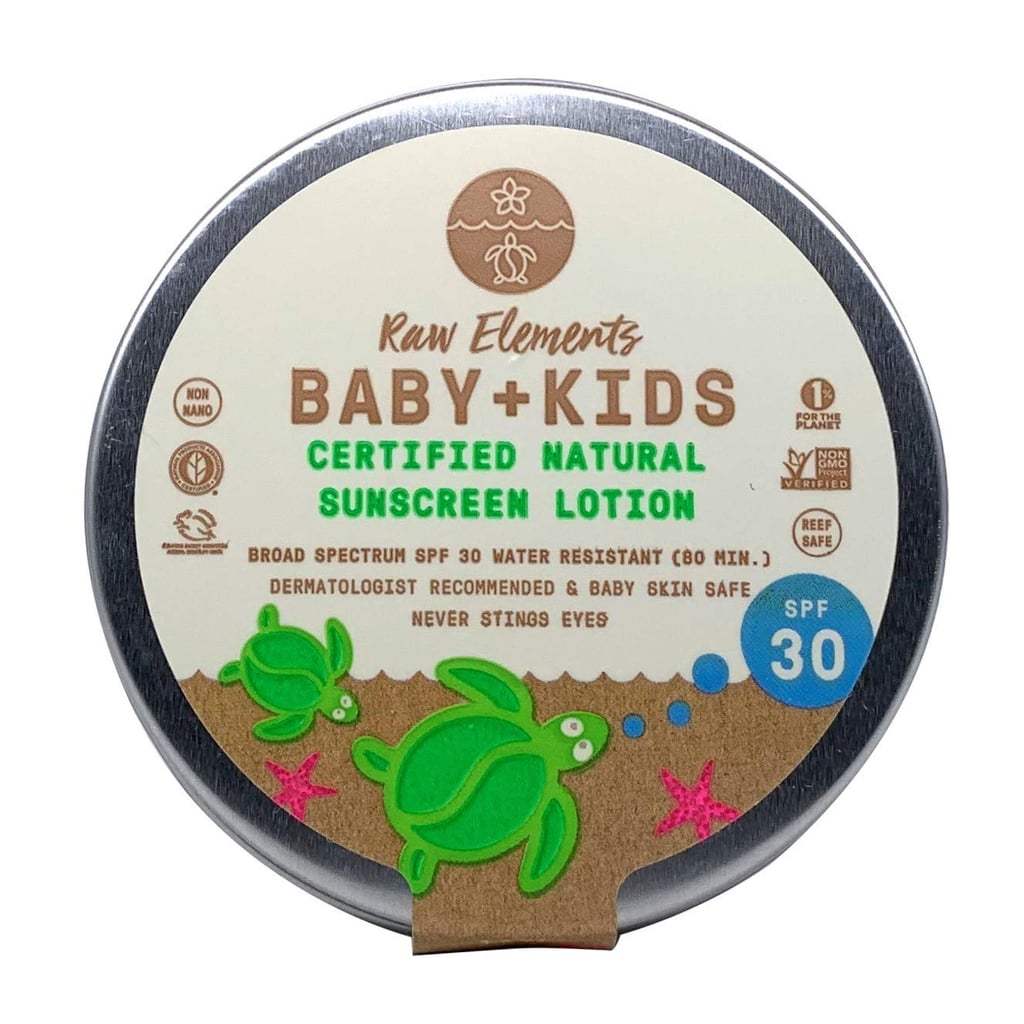 When out in the sun, kids need some extra protection to prevent sunburn. Having a sunscreen like this Raw Elements [17] ($18, originally $20) one can keep your child's skin safe in a clean and natural way.

Para'kito Insect and Bug Repellent Wristband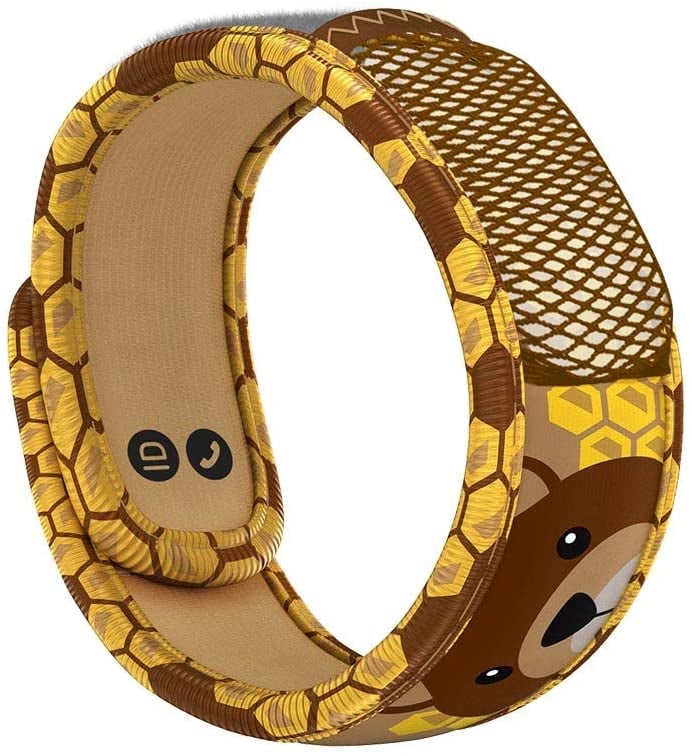 Bug repellent is a must have when on the trails, and the Para'kito Insect and Bug Repellent Wristband [18] ($20) is a fun way to keep bugs at bay. Sourced from the best natural essential oils/ingredients worldwide and DEET free, this bracelet houses natural bug repellent so kids don't have to go through the effort of getting sprayed down by traditional options.
Cross-Country Baby Backpack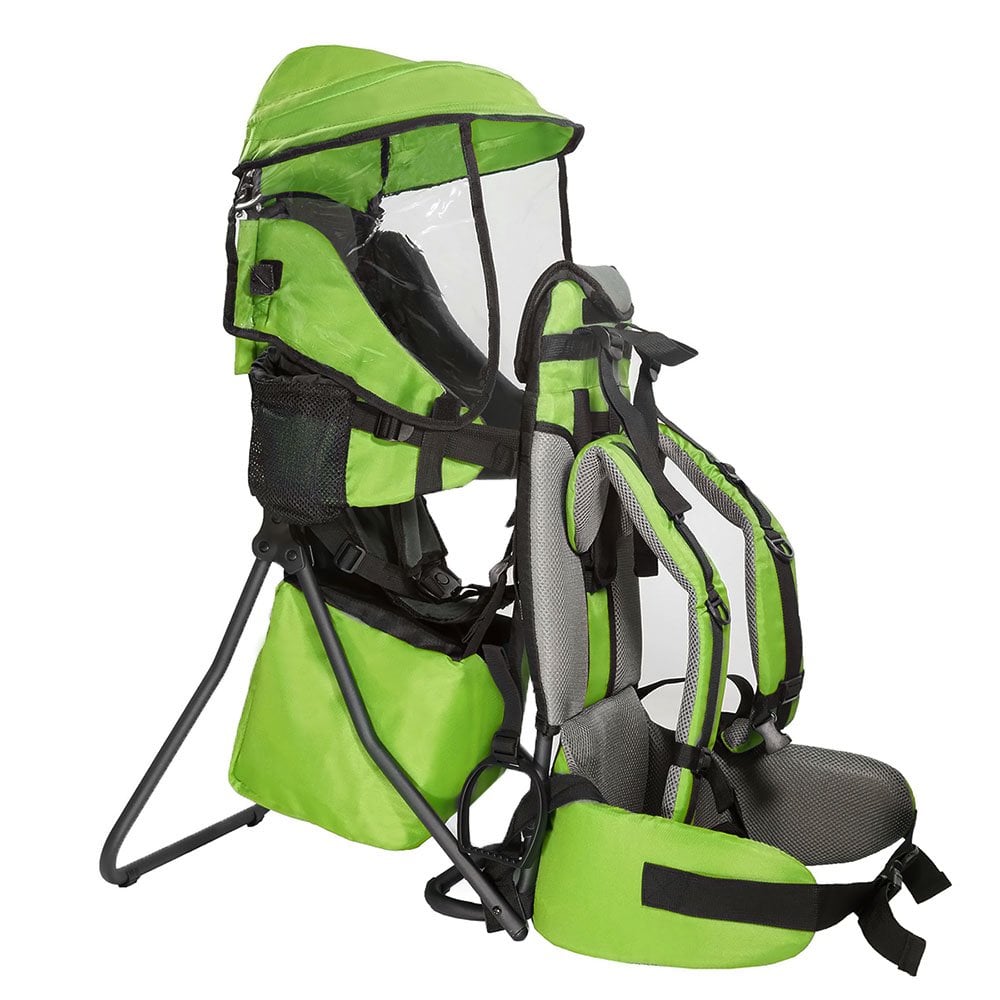 If you're hiking with a little one (under 33 pounds), you may want to invest in a ClevrPlus Cross-Country Baby Backpack [19] ($125, originally $200) to give their little legs a break when you're on the trails. You can comfortably carry your little one on your back to allow both of you to enjoy the great outdoors.
CamelBak Mini Mule Kids Hydration Backpack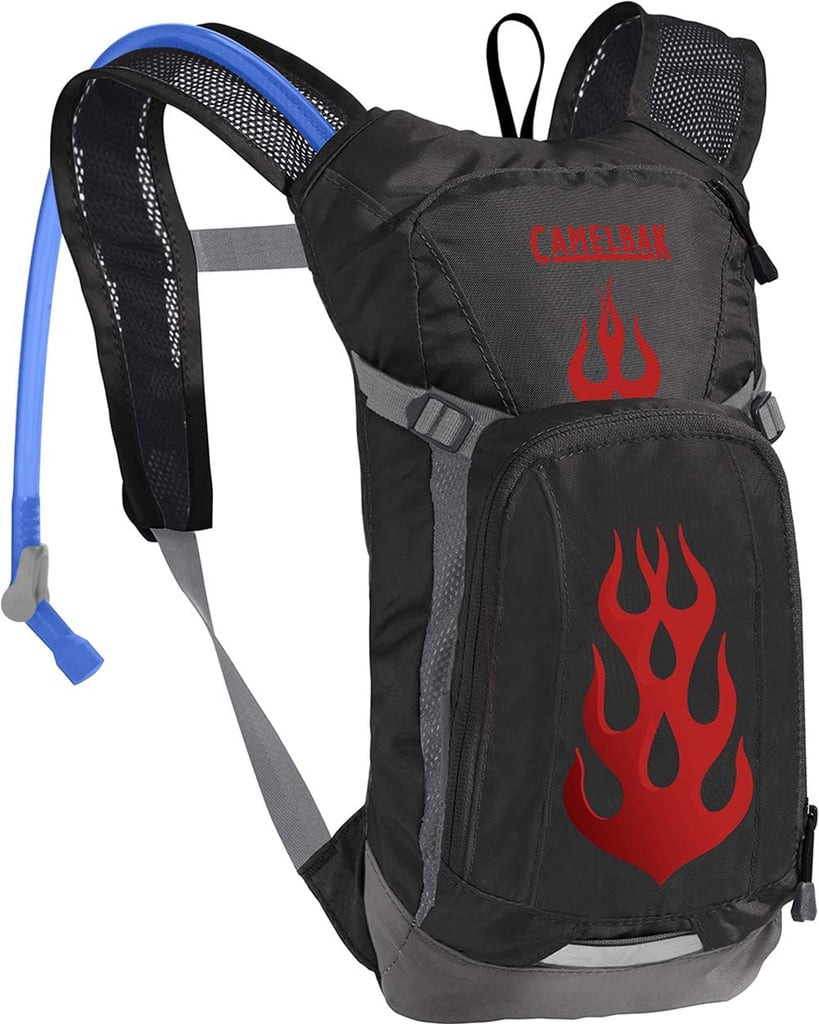 Have your kids carry a backpack that can act as a reminder to keep hydrated, too. The CamelBak Mini Mule Kids Hydration Backpack [20] ($45, originally $50) is both a carrying case and a 1.5-liter water carrier. When kids need a water refill, they can simply use the lever included on the side of the bag to load back up. It also comes with a safety whistle and reflective accents for visibility in low-light environments. This bag keeps your kids self-sufficient, happy, and hydrated.