There's no "right" age or time to move your toddler into a spacious big-kid bed, as every child develops at a different rate. Not to mention, all families have different rooming situations, and sometimes that right moment comes simply to evict one child out of the crib to make room for a new baby. Whatever your circumstances, there are a few surefire signs that your little one — typically age 18 months to 3 years — is ready to spend their nights in a big-kid bed sans bars (and plus bumpers).
Read through to see if your toddler is ready to ditch their crib.
01 You feel comfortable leaving your child unsupervised.
Some kids are more independent — able to spend a bit more time untethered and unsupervised — than others. However, even if you're not into letting your child play by themselves too often, if your little one is taking naps on the couch or in your bed without you lying down beside them, chances are they can do the same overnight in a bed of their own.
02 They are jailbreaking their crib daily.
Not only is climbing in and out of their own crib a safety hazard, but any child doing this may be expressing a need for more space and more independence. Be sure to address the safety aspect of this situation first (if the mattress just needs to be lowered, for instance), but chances are your tot may be ready to ditch the crib.
03 They're expressing interest in a bed.
Whether they just came back from a play date in which their friend showed them their new big-kid bed or they're asking to have a bed "like yours," this is a sign that they're thinking about themselves and their own sleeping arrangements. Sure, this could be a case of "I want a cool new thing," but chances are they'd likely ask for a box of Legos before a bed if that were the only thing going on.
04 They understand the idea of boundaries.
If you ask them to stay put to play in the playroom and they obey, or you tell them they can't go beyond the grass line in the front yard, you have already started introducing the idea of boundaries — both physical and imaginary. If your child is good at understanding and obeying boundaries, they are probably ready to sleep in a big-kid bed without jumping out of it every night (though that's still likely to happen from time to time because kids are kids and they do what they want).
05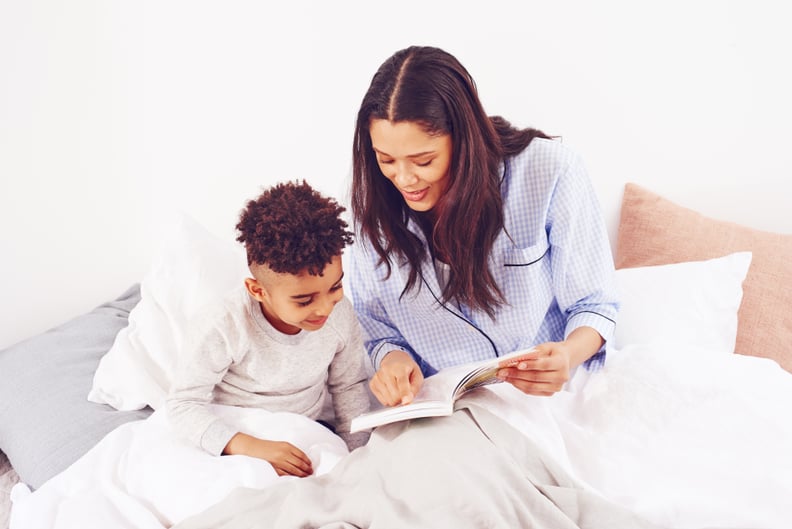 They aren't attached to their crib.
You may have a kid who is already expressing that they're figuratively "too big" for their crib, or you could have a child who is totally indifferent to their crib and the idea of it being taken away. If, however, your child shows an attachment to their crib when you begin talk of a new bed, they may not be ready to take that step yet. Try to understand your child's attachment to their crib and where it stems from before making any decisions.
06 Your child is simply too big for their crib.
If your little one isn't so little anymore, sleeping in a crib may still be emotionally comfortable for them, but not so much physically. You want your toddler to have enough space to feel comfy so that they can get a restful sleep — if you're worried that they're not developmentally ready to leave their crib, consider pushing their new bed against the wall and having bumpers on the other ends so that you can replicate the physical boundaries of the crib.