We all have that one movie that you can watch on repeat a million times and never get sick of. For me, that movie is the 1999 classic 10 Things I Hate About You [1] starring Julia Stiles, Heath Ledger [2], Larisa Oleynik, and Joseph Gordon-Levitt. The movie, which is an adaptation of William Shakespeare's play The Taming of the Shrew, is packed with unforgettable style moments that are so '90s.
Some of the outfits seen throughout the film are still relevant to this day since a lot of these nostalgic trends are making a comeback [3]. Think cropped cardigans, low-slung pants, and, my personal favorite, platform flip-flops. Larisa's character, Bianca, explains her love for fashion best in the movie when she says, "There's a difference between like and love. Because, I like my Skechers, but I love my Prada backpack."
Julia's character, Kat Stratford, has a wardrobe full of cargo pants [4] and camo-print tank tops. Each of her outfits is never complete without a hefty side of sarcastic commentary. Her sister, Bianca, couldn't be more different when it comes to fashion, with her preppy outfits like minidresses, tulle skirts, and, of course, Prada backpacks. Keep reading to see 18 of my favorite style moments from the movie.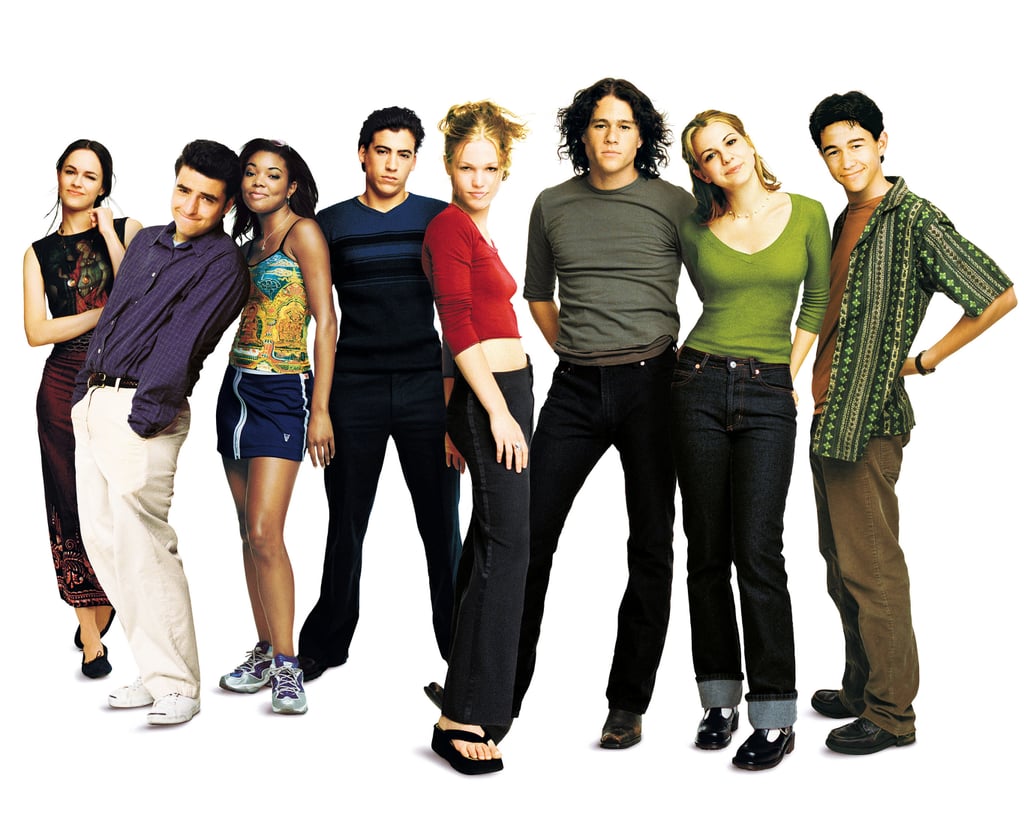 As you can see, the whole cast in the movie have great style.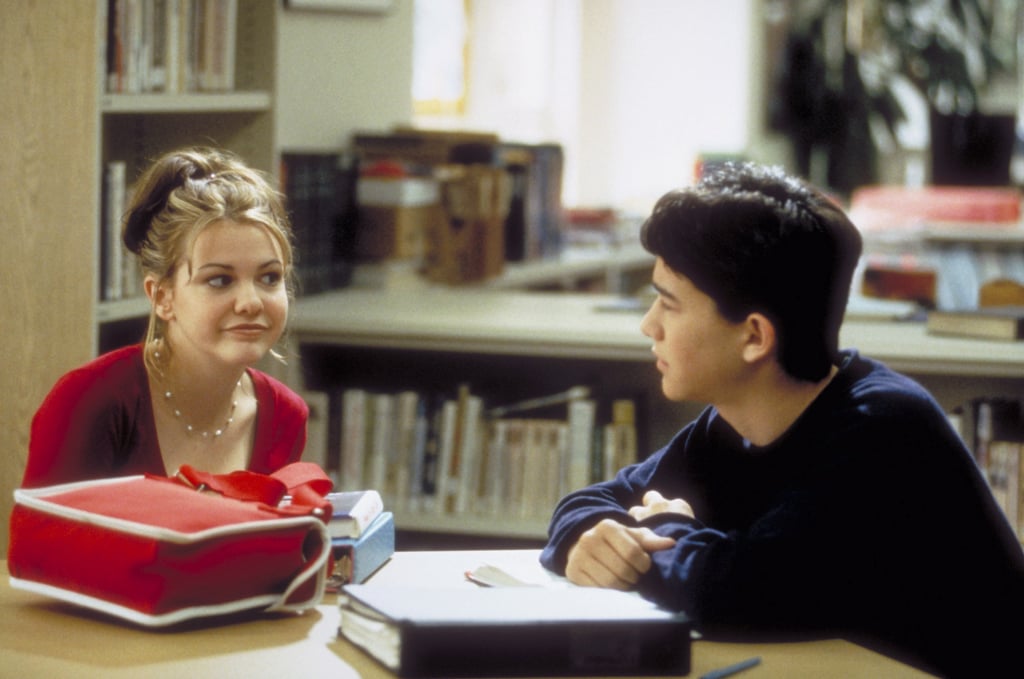 Bianca's preppy style often consists of cute tops paired with dainty necklaces.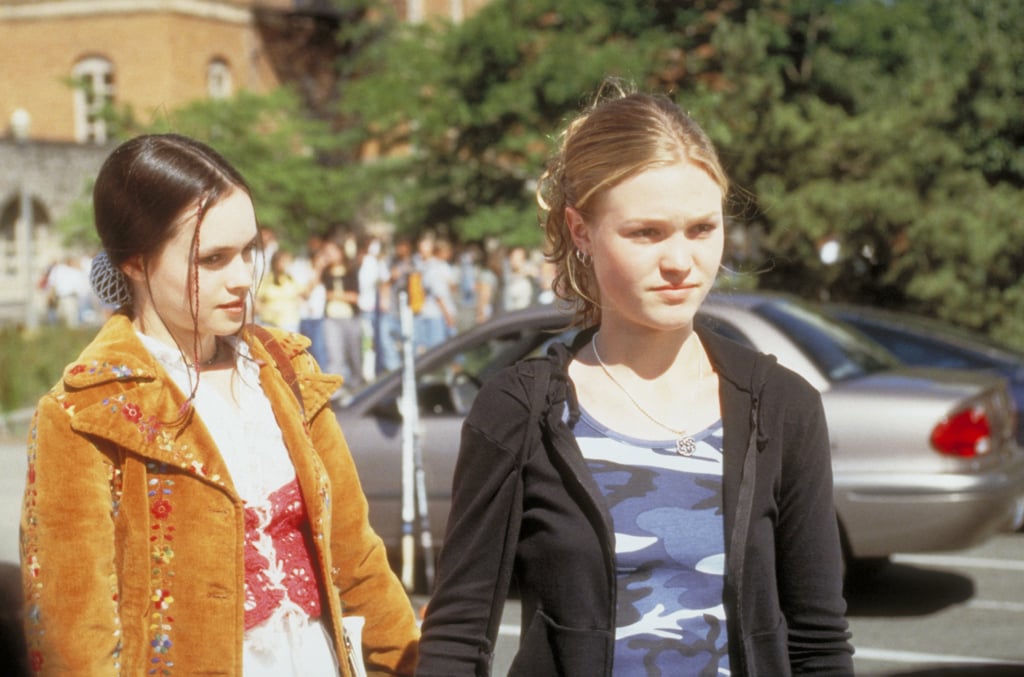 Kat loves a good camo-print moment.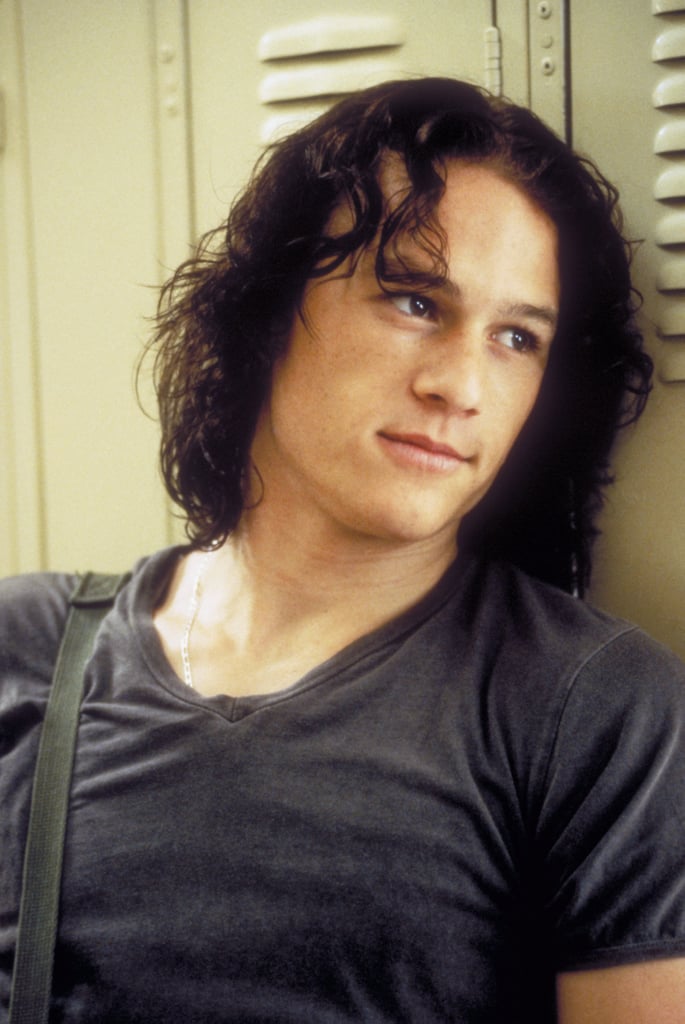 Patrick Verona, aka Heath Ledger [5], is often seen in a casual tee.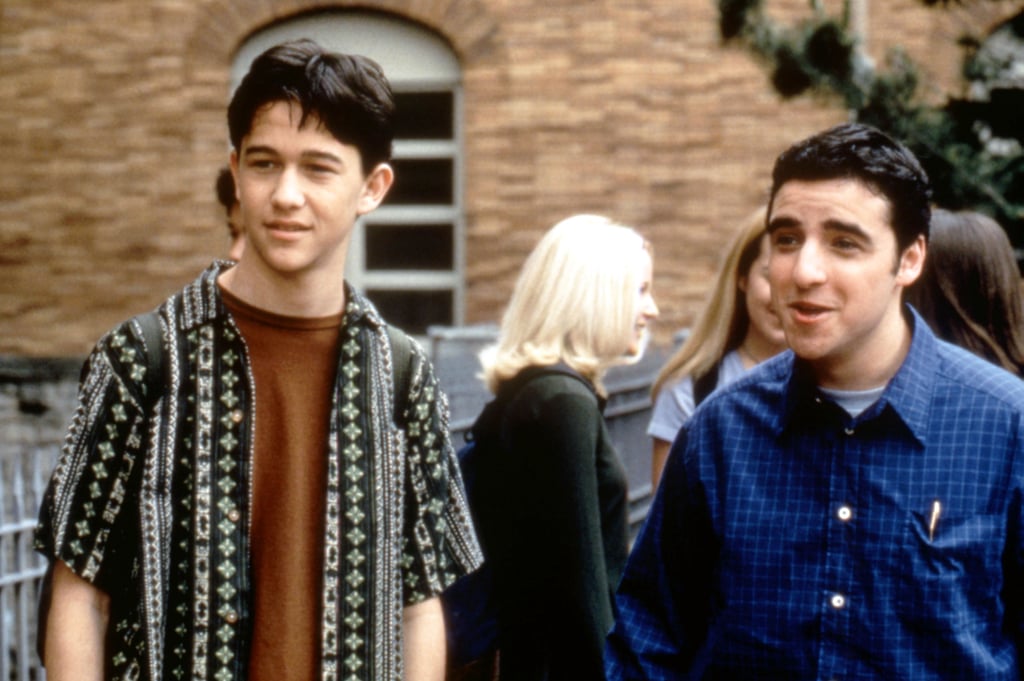 Nothing screams '90s more than a geometric-print button-down shirt left open over a t-shirt.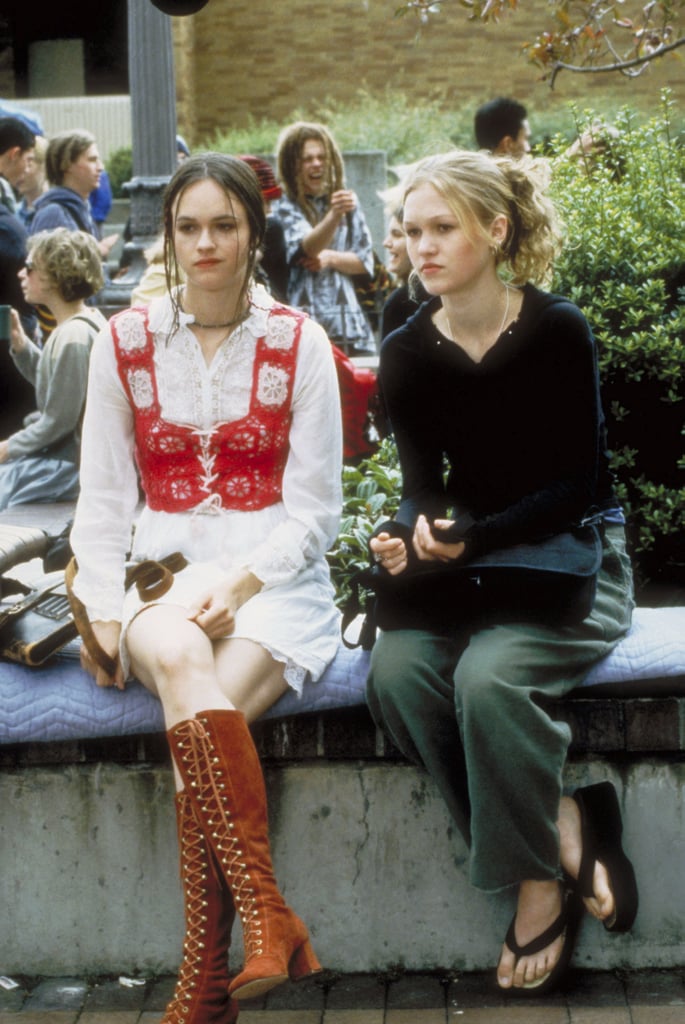 Kat's love for cargo pants and platform flip-flops makes for the coolest casual outfit combo. Let's also not forget to mention her best friend Mandella's love for Renaissance-inspired outfits.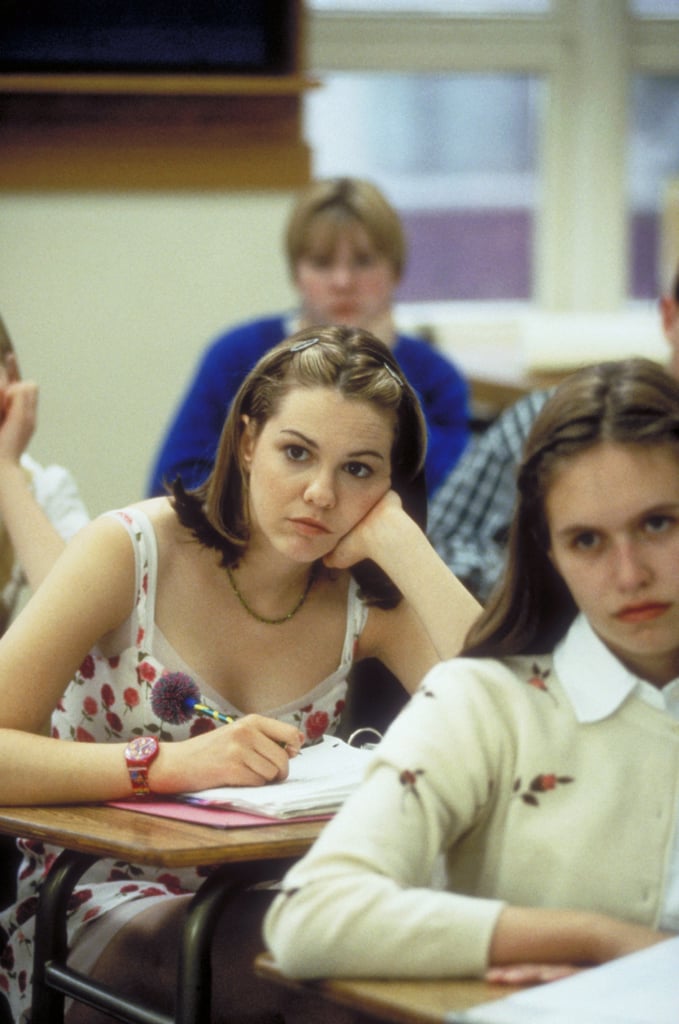 How romantic is Bianca's floral-print minidress?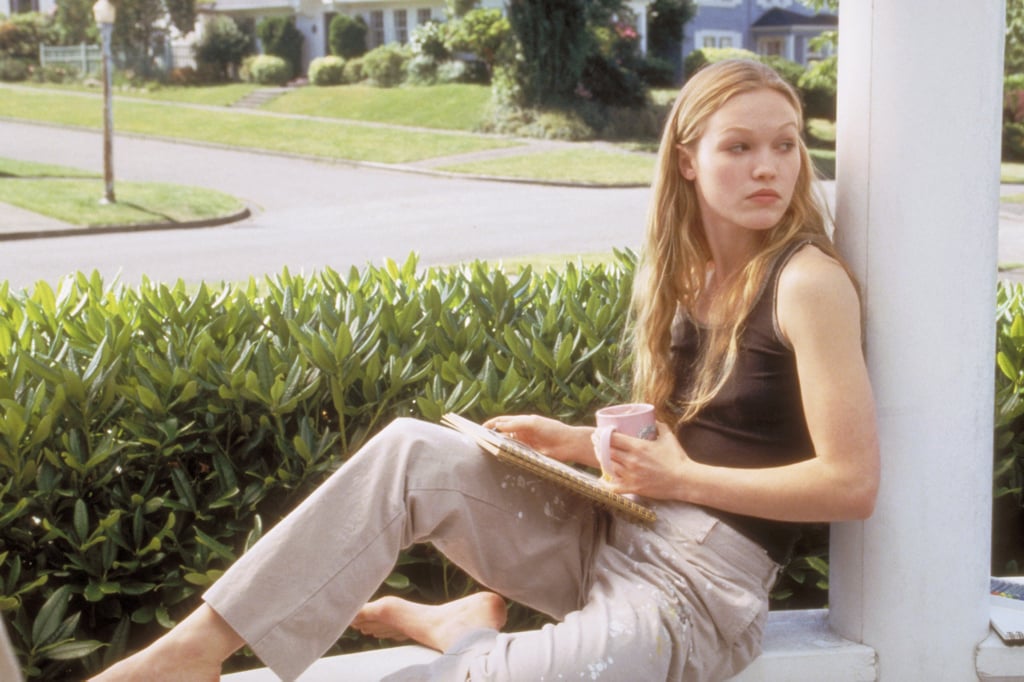 Kat makes her khakis look cooler by styling them with a brown tank top.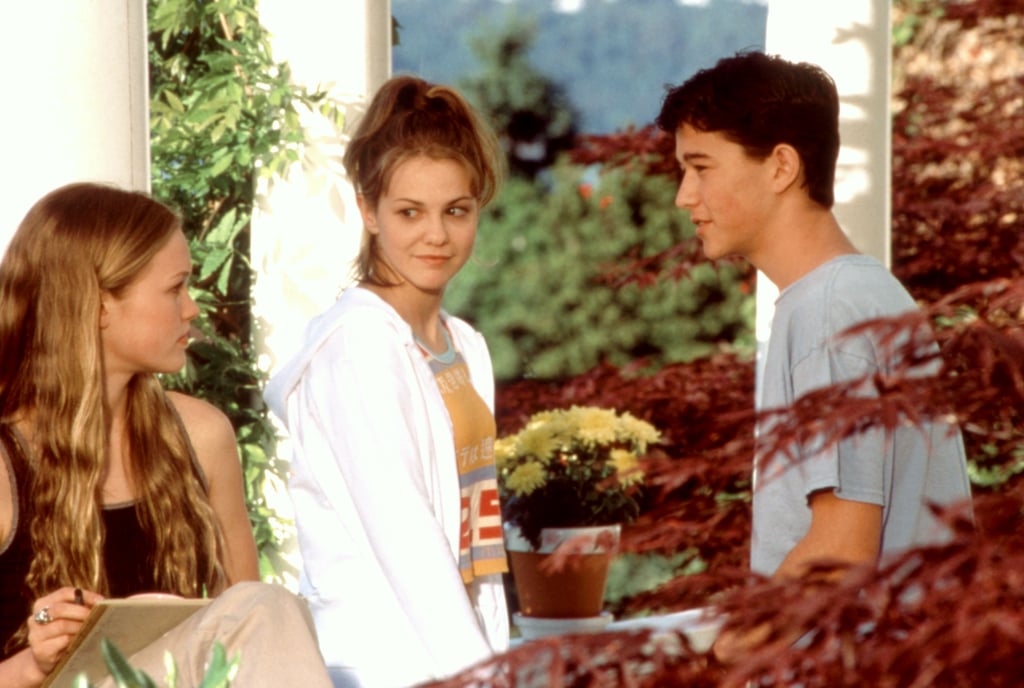 Bianca's at-home ensemble of a crop top and white hoodie wouldn't be complete without her high ponytail.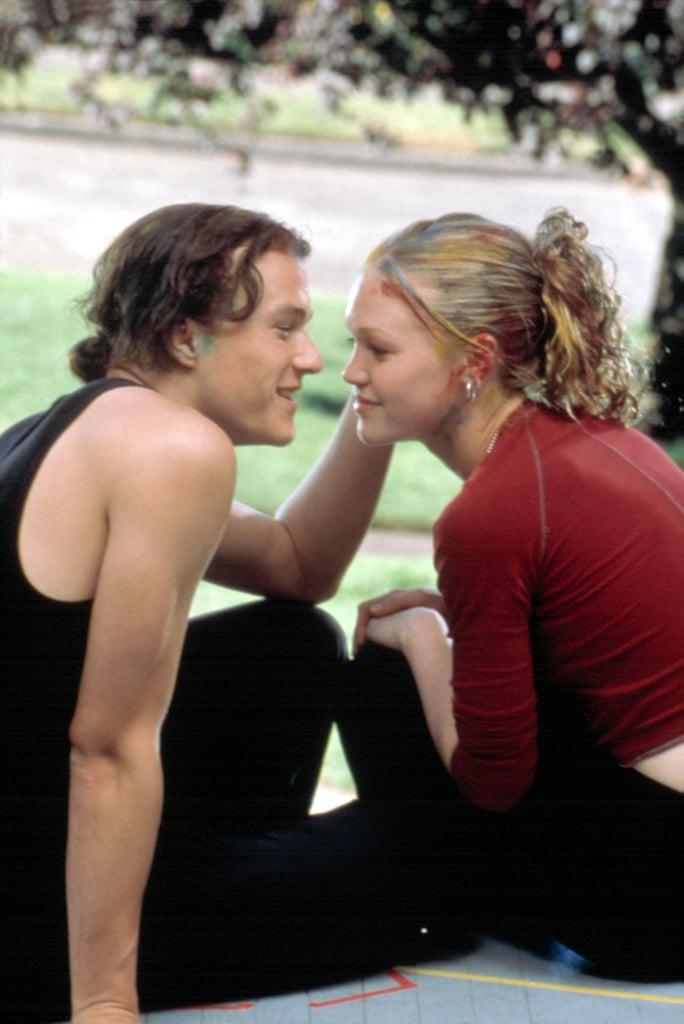 A spontaneous paintball date? Why not. Kat wears a cropped red long-sleeved tee with black pants during this romantic moment.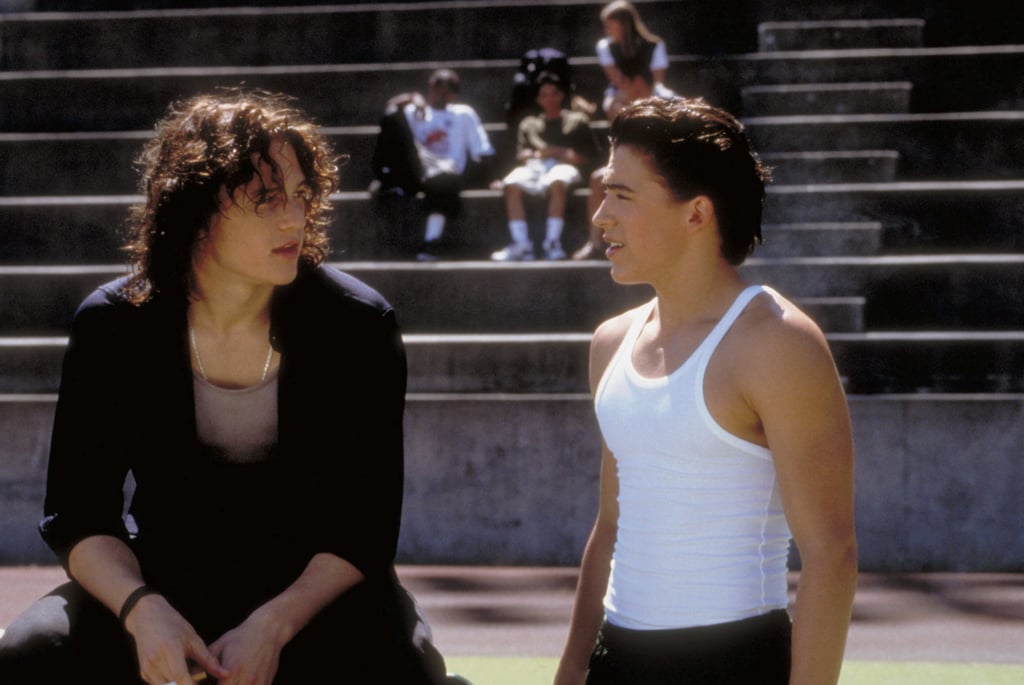 Patrick keeps it casual in a tank top and button-down combo, while Joey wears a tight tank top and sweats.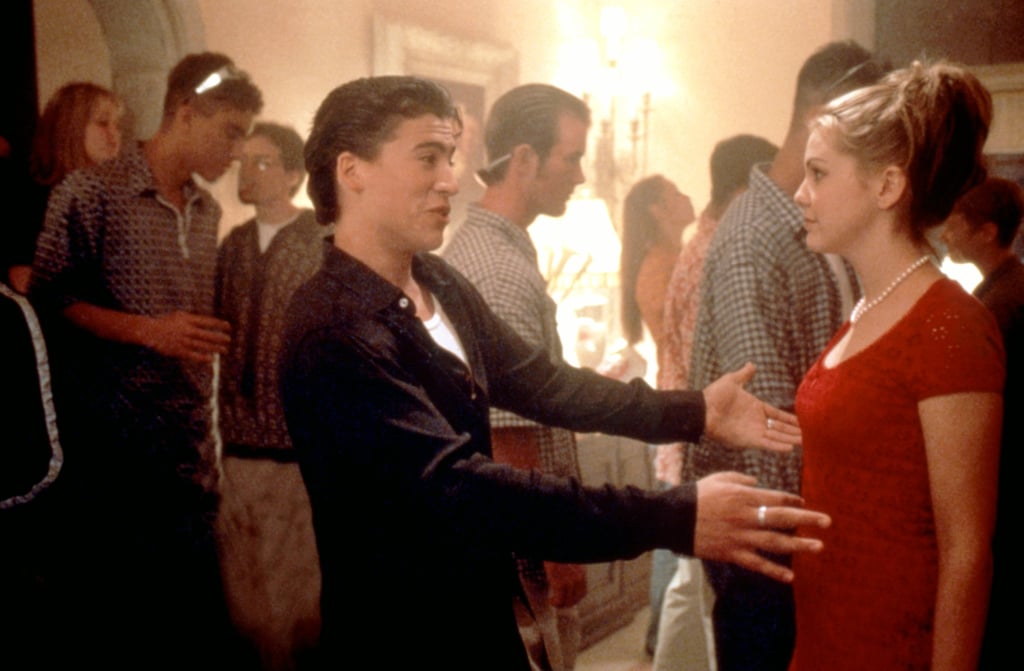 How can we forget Bianca's red minidress paired with her mother's pearl necklace?
Bianca looks as sweet as can be in this pink floral-print cardigan.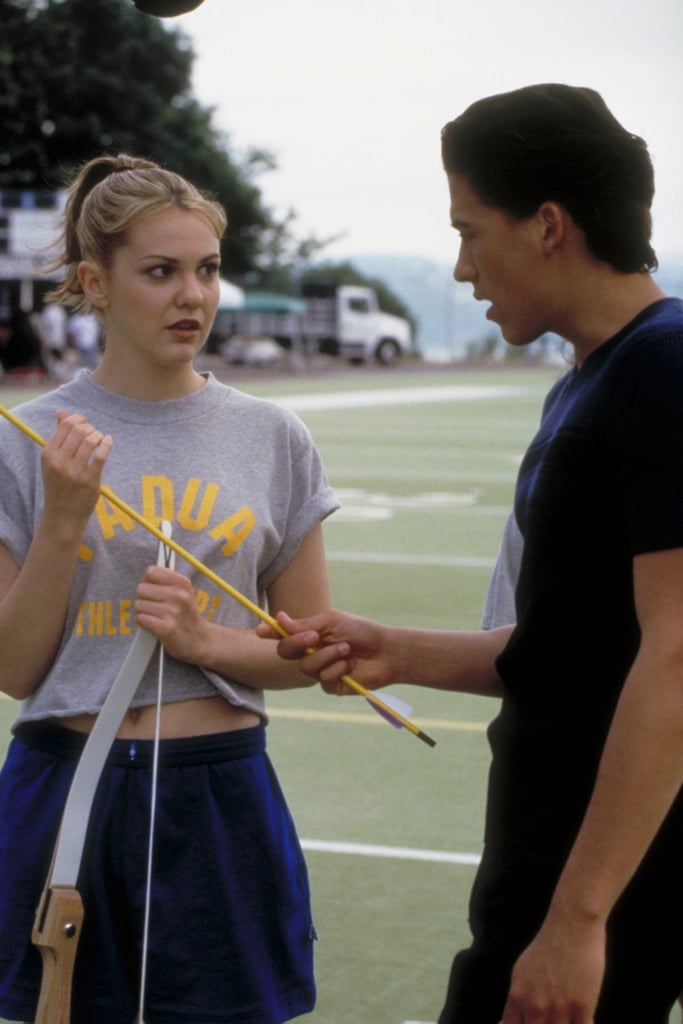 Even Bianca's gym outfit is on point.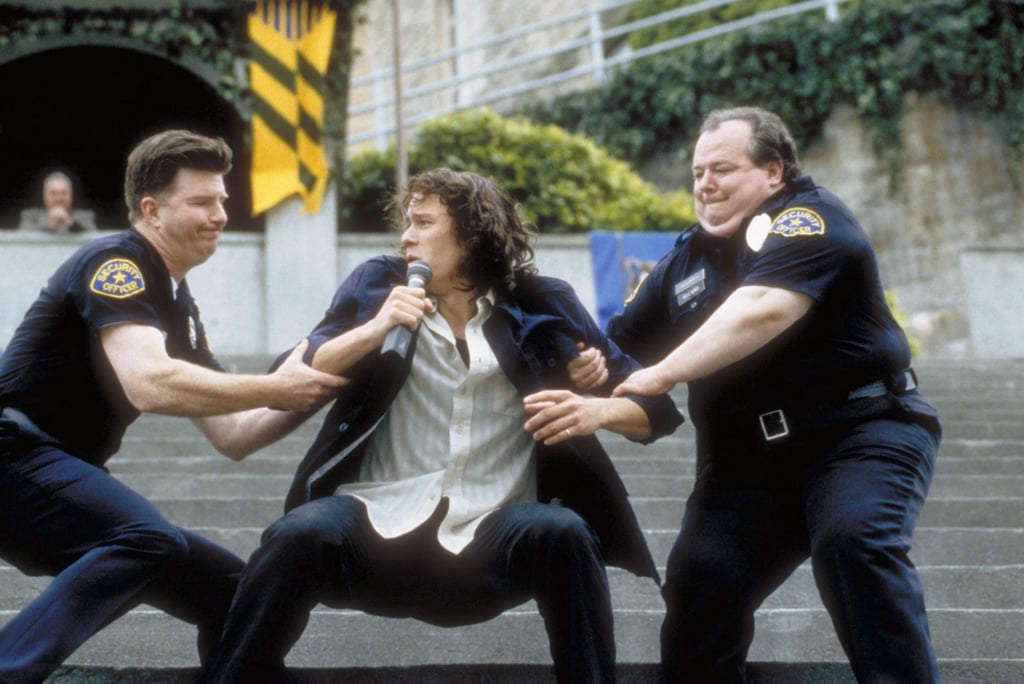 Heath Ledger [6] singing "Can't Take My Eyes Off of You" in a striped button-down is perhaps one of my all-time favorite scenes in a movie.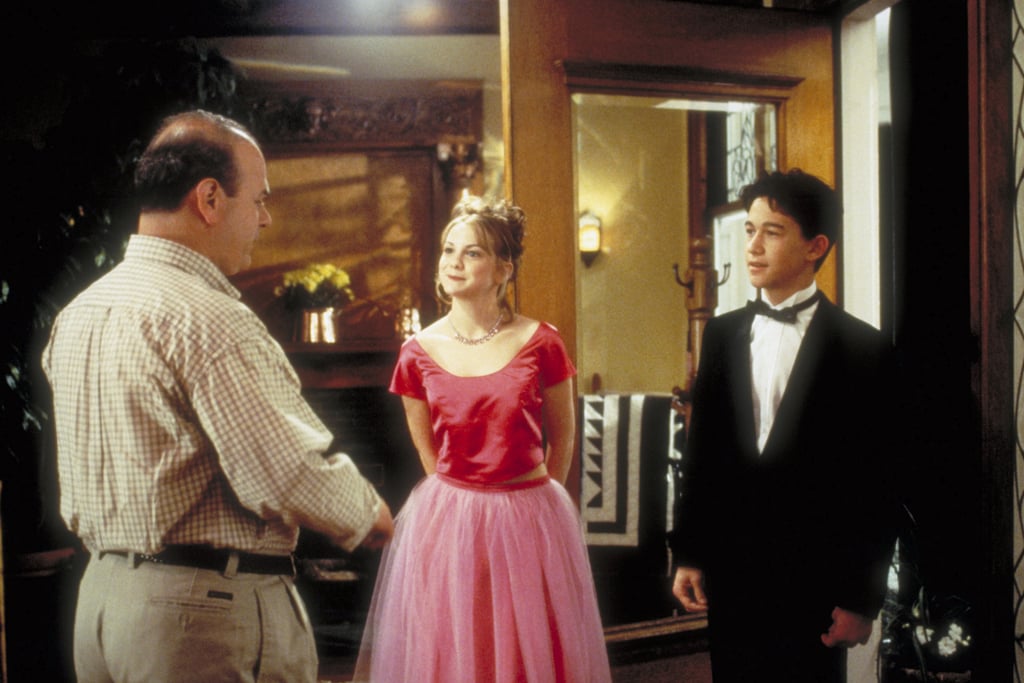 Bianca's prom outfit is peak '90s with her silk crop top and tulle skirt.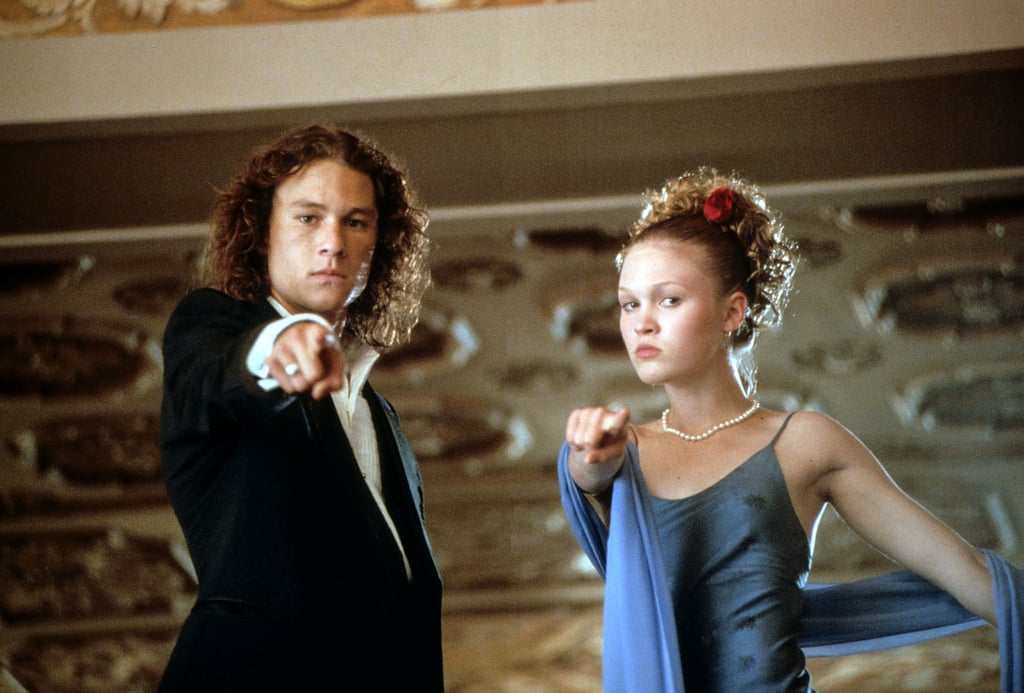 Kat wears a slinky blue slip dress with a matching shawl to the prom.
Here's a closer look at Kat's prom dress.