2010 Fall New York Fashion Week Trend: Green
2010 Fall NYFW Trend: Green Machine
Circa '99, green was my favorite color, so I was elated to see the earthy tone back in action on the Fall '10 runways. During New York Fashion Week, a mass resurrection of green in every color variation — forest, olive, chartreuse, apple, and hunter green — spawned decadent beaded gowns, tailored blazers, and my fave, anoraks. A classic color reinvented? We seem to think so.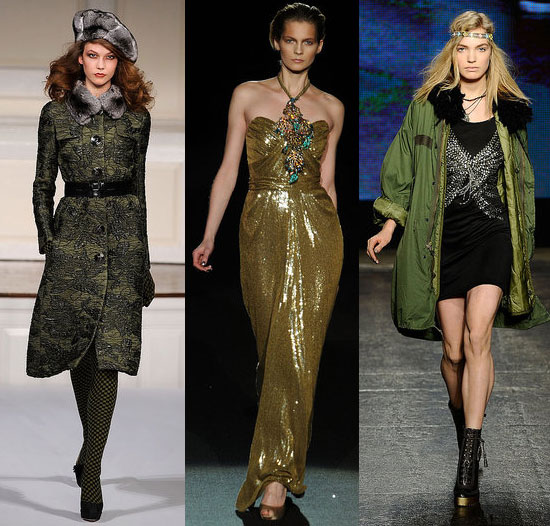 See more gorgeous green runway looks from NYFW.
Don't forget to check out all of our New York Fashion Week coverage!