2011 Fall New York Fashion Week: Malandrino
2011 Fall New York Fashion Week: Malandrino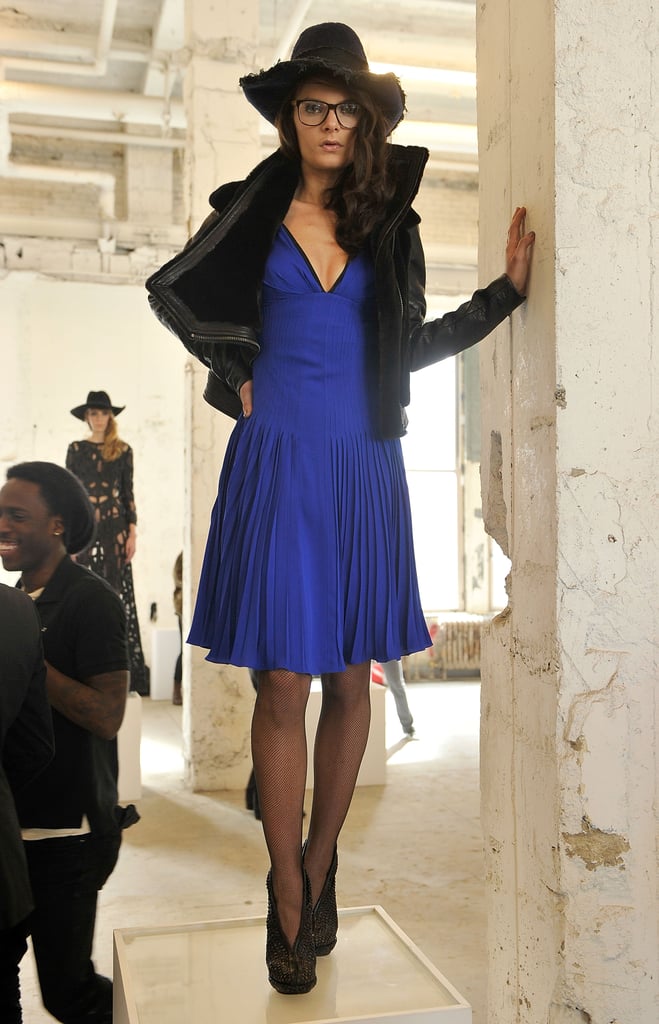 0
2011 Fall New York Fashion Week: Malandrino
The '70s live on for Fall in Catherine Malandrino's world. The French designer who calls New York home stayed true to her sexy, bohemian roots while playing to both Parisian and New York sensibilities with a variety of silhouettes. Floor-skimming dresses were styled with wide-brim hats and nerdy chic glasses, and there was a plethora of furs — some oversized and grand, others cropped and fitted. There seemed to be something for every chic girl — cropped trousers, pleated skirts, tiny shorts, even a jumpsuit — all very nice partners to a super sexy fur.  Take a look at more from the presentation on FabSugarTV.
Trends: '70s boho, houndstooth, fur, wide-leg trousers, pleats.
Colors: Green, purple, red, black.
Key Looks: Draped front halter dresses with the fabulous belts, done in purple and in green.
Accessories: Wide-brimmed hats, nerdy glasses.
Who Would Wear It: Bold, boho-loving girls who eat croissants and drink champagne with abandon.