2011 Spring Milan Fashion Week: Gucci
The fierce designer powerhouse — at the creative direction of Frida Giannini — delivers vibrant hues and sexy cuts for Spring '11. A collection that starts with color-injected jewel tones and metallics in slim, femme tailored pieces, then evolves into the edgier, the exotic: cutouts, fringe-trimmed corsets, tops, and skirts, and classic croc in a cropped trench. It's a glimpse of something strong, but equally womanly — curve-hugging silhouettes and the sultriest ways to reveal skin. It's a collection that merges bold creativity into something sophisticated, all in one breadth, a journey into something wildly unique and still impeccably polished.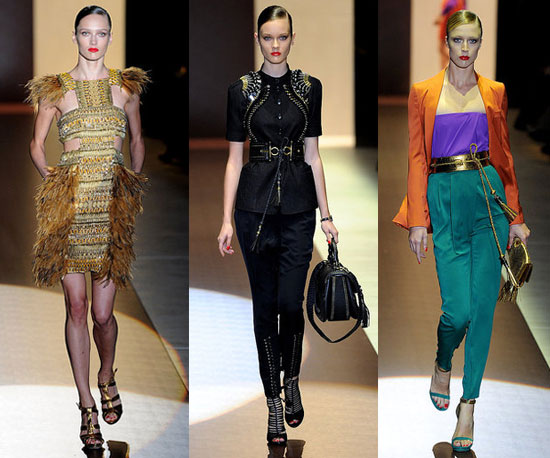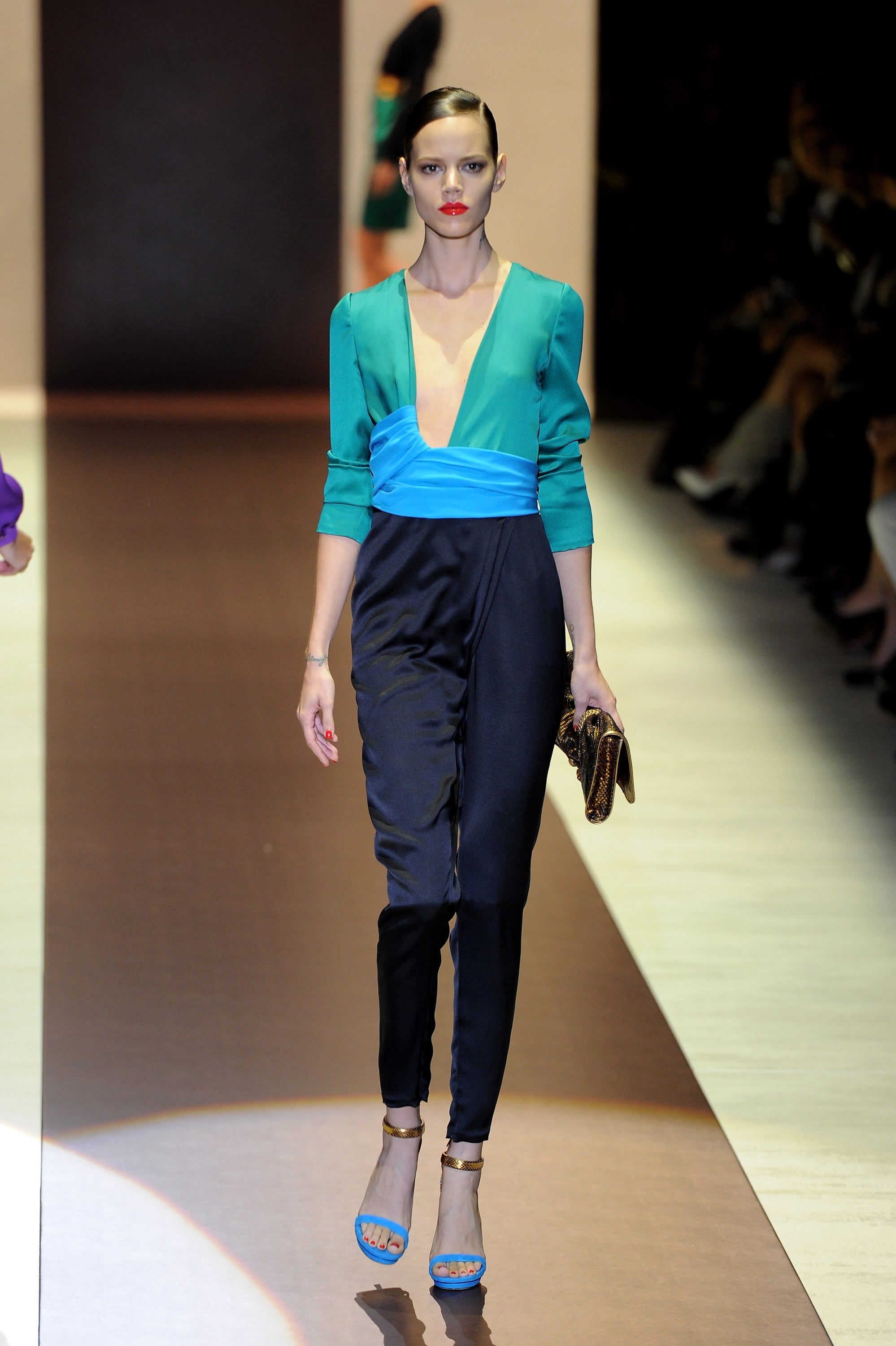 To see all of the pics from the Gucci show, read more.