2011 Spring New York Fashion Week: Marc Jacobs
2011 Spring New York Fashion Week: Marc Jacobs
It's the show that everyone waits on pins and needles for . . . and it's finally here! Cue: sigh of relief. Marc Jacobs's version of Spring '11 is funky, spunky, over the top, and '70s-inspired. But this isn't your average bellbottom-wearing hippie collection — every single look that came strutting down the catwalk had its own unique personality. You want a '70s chick who loves groovy stripes? You got it. How about a glamorous vacation outfit with a stylish pirate hat to block the sun's rays? Check. Old-school, new-school, futuristic, coquettish, womanly — they all became one big fashion family on Marc's turf.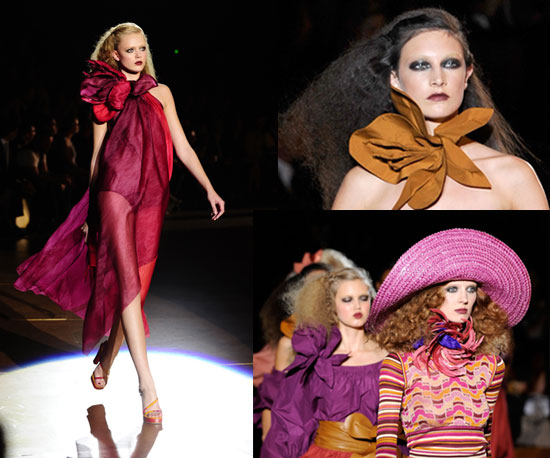 As you can see, this is not a collection for the timid or classic, not that Marc usually designs basic. The larger-than-life pieces — overly poufy skirts, high-waist trousers, sultry halter dresses, satin fabrics, flower belts — call for confidence, even a risk-taker. Are you that groovy woman? If so, you're going to have one versatile, grand Spring.
To see all of the pics from the Marc Jacobs show, read more.