2011 Spring Paris Fashion Week: Stella McCartney 2010-10-04 14:00:05
Get Your Dose of Vitamin Chic at Stella McCartney Spring '11!
Stella McCartney's giving us a serious dose of citrus for Spring '11. Fresh orange and lemon prints — literally! — cover sleek halter dresses and blazers for a little lighthearted infusion to kick off the collection. Next, it's the kind of cuts we love from Stella: feminine breezy calf-length dresses and skirts with thigh-high slits, so sexy, so smart. The rest of the collection unfolds with denim in more conservative cuts, suiting in pearly neutrals, and a black contrast to lemony brights — everything in beautiful balance. Check the photos out below, then watch it all unfold!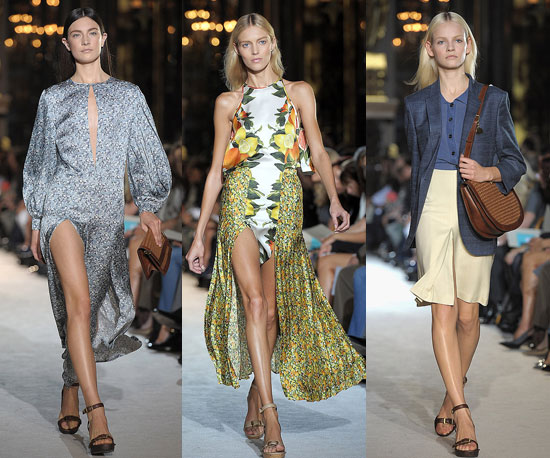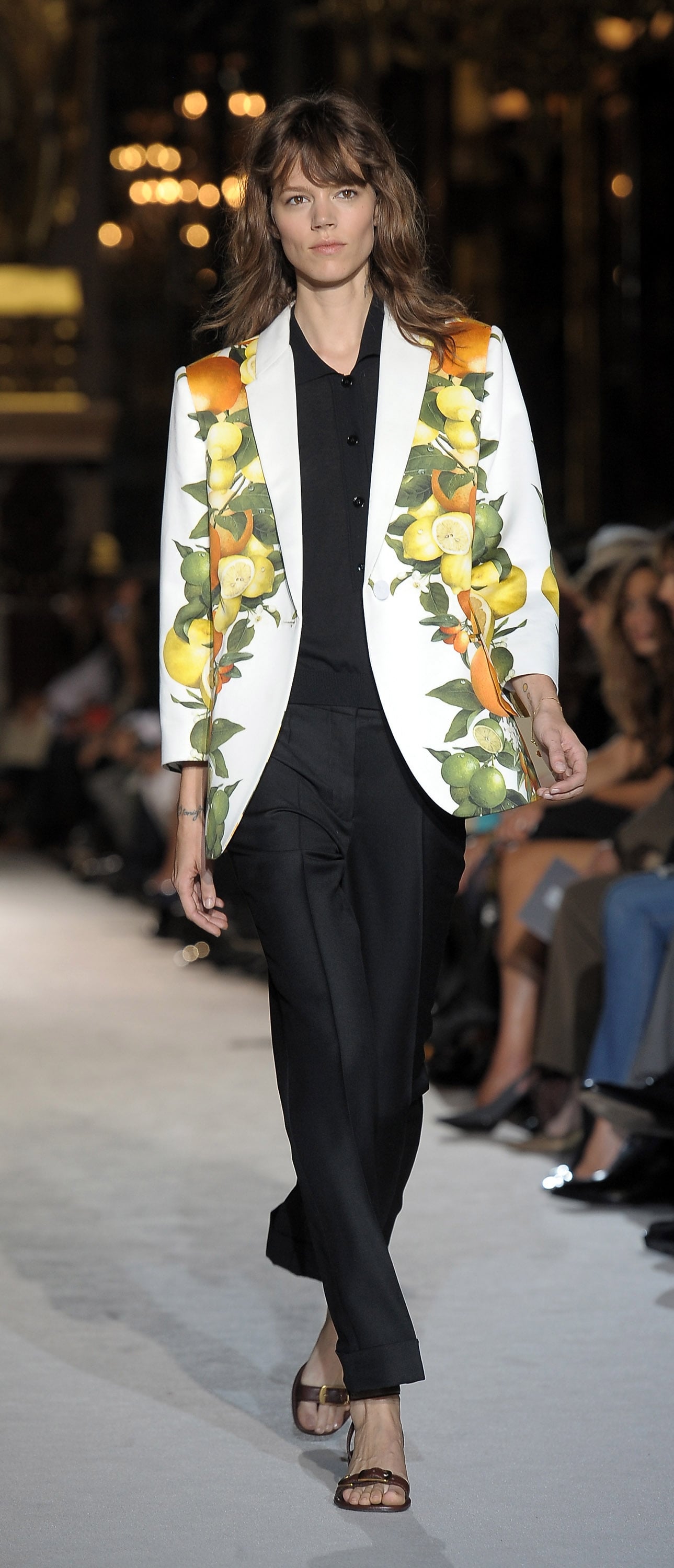 To see all of the pics from the Stella McCartney show, read more.