2013 VMAs Performance Celebrity Fashion Lookalikes
Beetlejuice, Dynasty, and Wonder Woman Take the VMAs!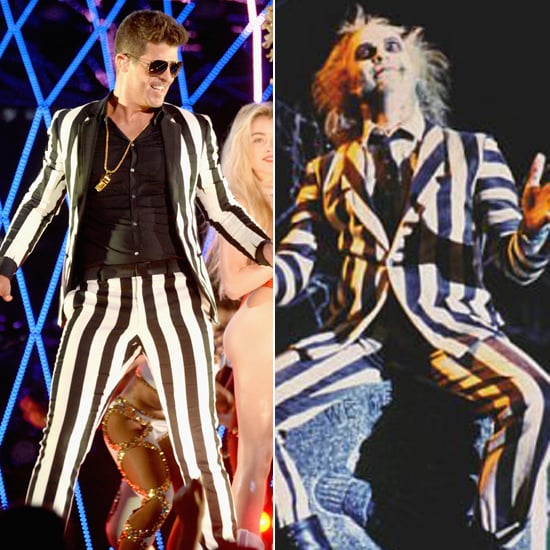 Robin Thicke can certainly work any suit, be it classic, quirky, or in tonight's case: striped. Though he looked bold in the graphic pattern, he wouldn't be the first bad boy to catch our eye in the style. We got a serious flashback to Beetlejuice at tonight's VMAs. Storming the stage to join Miley Cyrus, the smooth singer made an entrance while belting "Blurred Lines" in, fittingly, crisp lines and a slim fit. We have to say, we're into the look — and that's a statement we would be willing to repeat three times!
And he wasn't alone in his effort: joining Mr. Thicke in the doppelgänger routine were a few other notable performers. Read on to see who kept him company last night (aside from Miley, that is).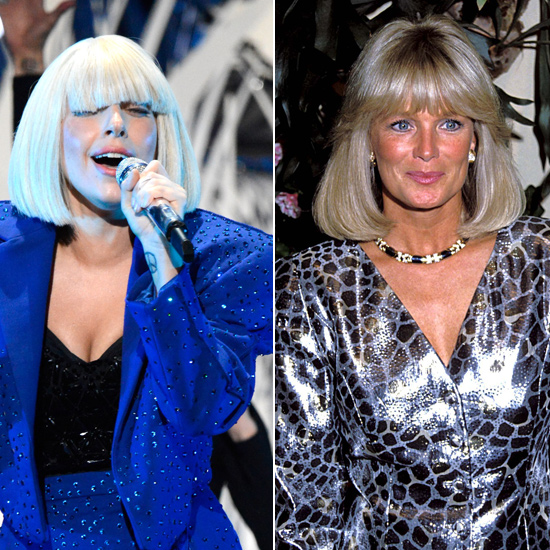 Krystle Carrington, is that you? Lady Gaga channeled her inner Linda Evans (à la Dynasty) for one of her many costume changes.

Stars are used to feeling powerful in Marchesa's designs, but Sarah Hyland took the look one step further in a Wonder Woman-inspired dress.