If you'd assumed fashion had finally reached peak '90s [1], you might want to brace yourself: there's still plenty more to come. Chokers, velvet items, even Spice Girls-like platforms [2] are practically everywhere you turn, and It girls are even breaking out tried and true styling hacks to show us how to wear 'em. Scroll through to find out how to currently pull off your favorite pieces from yesteryear, then check out some early '00s styles [3] that are also making a return.
Hoop Earrings Are a Great Way to Make a Subtle Statement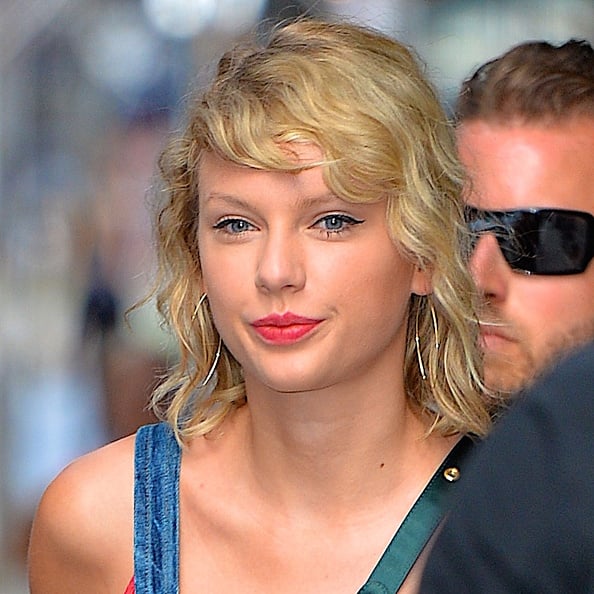 They're far from your everyday studs, yet not quite as loud as bedazzled drops and they're versatile, too. Opt for a thin pair that'll subtly peek out from under your hair, then pair them with everything from jeans and a tee to your night-out ensemble.
Tracksuits Are an Easy Outfit That Works For Both Day and Night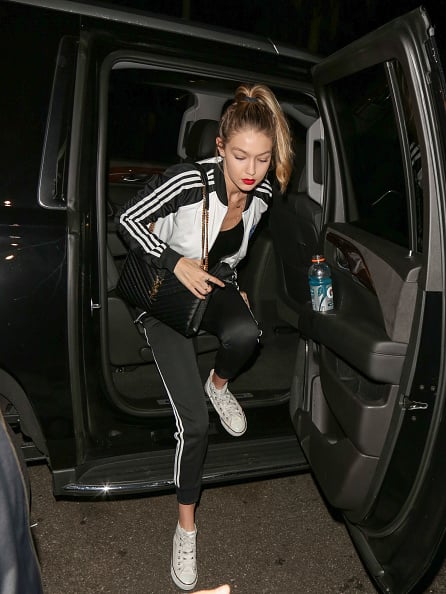 Yes, tracksuits may seem casual at first, but styled with a bra and heels, you've got yourself a sexy — yet supereasy — outfit that's perfect for a night out on the town.
Define Your Waist By Knotting Your Shirt
Rather than risk looking unkempt in an oversize top, knot it in front to define your waist. Ready to show some skin? Tie it a bit higher and turn everyday tees into breezy crop tops.
When in Doubt, Add a Choker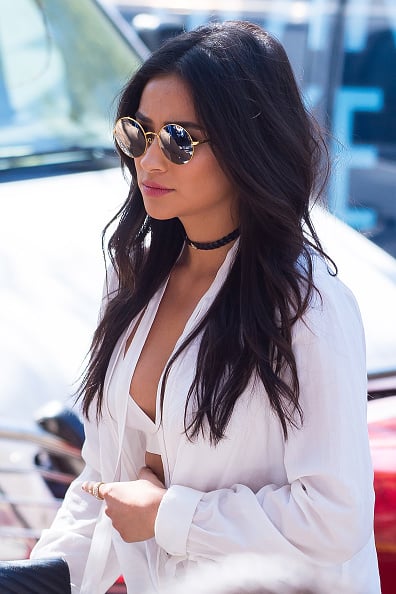 When delicate options, layered pieces, or statement-making collars won't work, a choker will come to the rescue, creating an edgier, rock-inspired vibe with very little effort.
Denim Jackets Are Extremely Versatile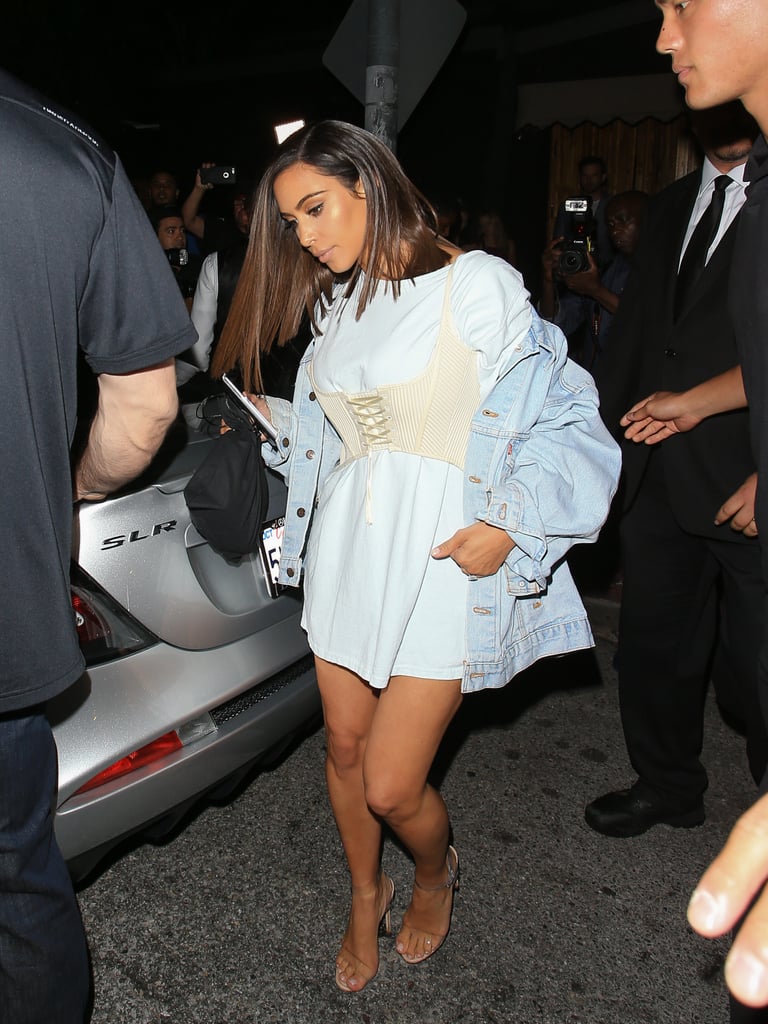 Find a wash and fit you truly love and you'll be surprised how many outfits you can pair with it.
Spice Up Your Basics With a Denim Skirt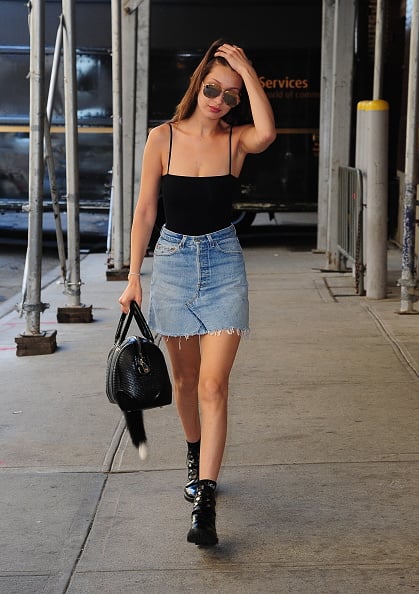 The expected route? Rocking your favorite staples with jeans, trousers, or a skirt of a similar hue. Switch things up by pairing tees and tanks with a denim skirt, a throwback trend [4] that models are loving as of late.
Platforms Will Give Any Outfit That Little Something Extra
It doesn't matter if you're wearing the most basic of pieces, a platform shoe (like those from Stella McCartney) will add an element of fun and give your look a (literal) boost.
Timberland Boots Are a Casual Way to Add Some Edge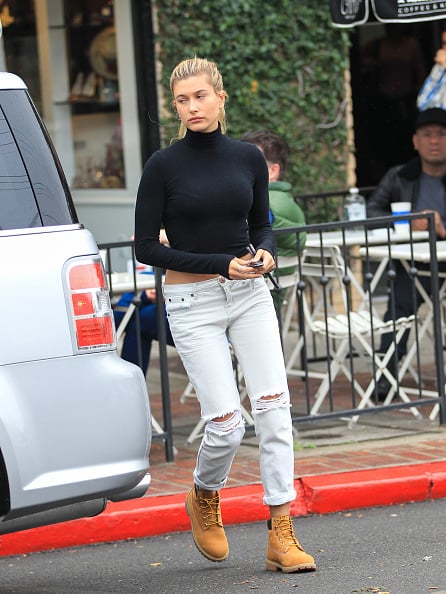 When sneakers just won't do, Timberland style boots will maintain an outfit's casual vibe while giving it some extra oomph.
Velvet Is a Seasonless Material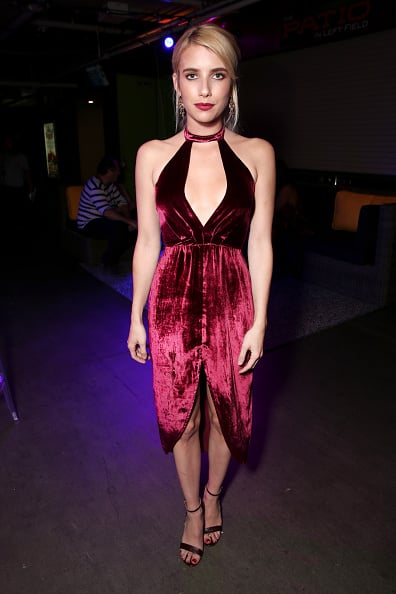 Velvet is back and ready to be worn in any temp — not just Winter weather. Snag a sleeveless style now, then layer it with a long-sleeved shirt or sweater when things get chilly.
Swap Out Your Regular Sunglasses With a Colored Pair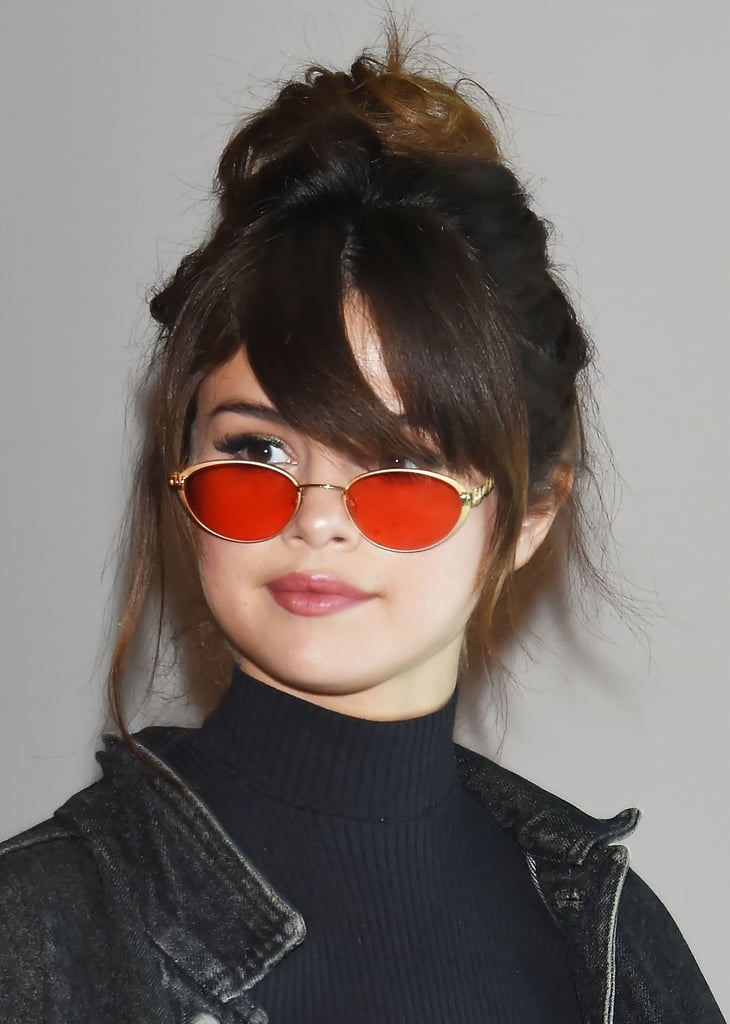 '90s tweens loved their colored glasses, and thanks to updated shapes and modern hues, we can enjoy this style once more in 2016. Selena Gomez [5] used her orange pair to give airport sweatpants [6] a stylish twist — and we're more than ready to do the same!