We're thrilled to present our favorite InStyle story here on Fab!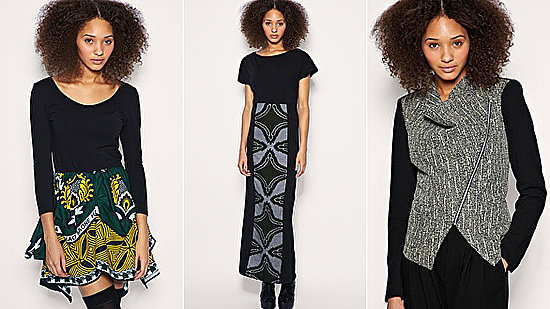 Asos recently launched a U.S. site and the good news just keeps on comin'! The now stateside shopping destination has unveiled their ASOS Africa winter line and it's gorgeous. Sophisticated neutrals, unique patterns and affordable prices—and it doesn't stop there. According to the company, "ASOS Africa is produced in collaboration with Soko and several small communities in Africa, enabling underprivileged communities to establish sustainable businesses through their local craftsmanship." The collection of 15 styles launches October 21st (though you can browse some items now) and uses exclusively designed fabrics and traditional African materials. Looks good, does good? We're sold!
— Caitlin Donovan
For more fashion, beauty, and style buzz you need to know, read What's Right Now! at InStyle.com.