Alber Elbaz Interview With Glenda Bailey | Quotes
Alber Elbaz on the Most Dangerous Thing in Fashion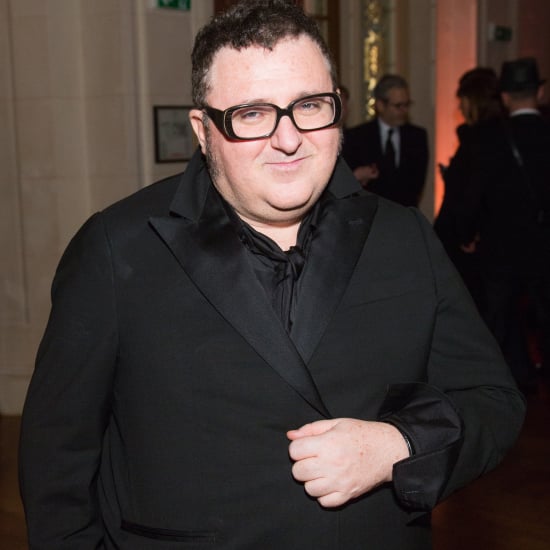 When you've been highly influential for as long as Lanvin creative director Alber Elbaz has, your opinion tends to carry some weight. But Elbaz, who spent Monday afternoon on a stage doing a Q&A with Harper's Bazaar editor in chief Glenda Bailey, was as charming and humble as he's been for all of his 20-plus years in the business.
In a wide-ranging conversation about his life and career, Elbaz told Bailey and the assembled audience about his work for Geoffrey Beene — who taught him never to use the word "commercial" — to the fall of John Galliano, and what he thinks is the most dangerous thing facing the fashion industry today. A look at some of his thoughts, here.
On John Galliano: "When I came to Paris, he was God. And I looked up to him, and every show he did was bigger than life. It's a shame that we all have a very short memory. So all I want to say just about that issue is, the bible — and I'm not a religious guy in that sense, whether it's Islam or Judaism or Christianity — is all about forgiveness. So I hope the world will forgive him."
On the word "commercial": I remember one day [when I was working for Mr. Beene], my English was not good at the time, and it's not perfect now, but I remember all these crazy clothes he was doing, and they were quite bizarre for me. One day, it was just a simple piece, and I said, 'Wow, it's such a commercial piece!' And I saw Mr. Beene go, like, really red and pink and yellow, and he said, 'Alber, can I see you for a second?' . . . And he goes, 'Don't you ever say commercial. Say desirable.' And I knew that moment that I was introduced to the industry of desire."
On how much designers have to produce: "If you're a singer, you can have three, four, five, 10 hits, and you're set for life. And if you're a producer in Hollywood, what, six movies? In fashion, I mean, what is it, six a year? If you multiply it by 20 years: 120 movies to make. And I think it's enormous."
On the most dangerous thing in fashion: "I think that the lack of intuition in fashion today is one of the most dangerous things. My fear is that our business is turning into a bag business, and it's all about the bag. But it's not only about the bag. It's about the women. And it's not about a bag or a shoe or the jewelry. It's only about women. . . . Being almost politically correct and doing only what you expect without the ability to make mistakes is very dangerous to fashion. We have to go with our heart. We have to go with our intuition."