On the heels of her It book, you didn't really expect the British Style Award winner (three years running!) to slow down, did you? Because fashion darling Alexa Chung is following her big year with what's sure to be a major collaboration with AG Jeans [1]. "The collection is inherently the missing pieces of my dream denim wardrobe, which, as ever, is predominantly inspired by a late '60s, early '70s aesthetic," Chung said.
So, while we can't exactly bottle Miss Chung's effortless tomboy-cum-ladylike cool, this certainly puts us one step closer to stealing her look. And, while we wait for the collection to hit stores in January 2015, we're doing what any fashion-obsessed girl would do: dream of what the collaboration will look like and flip through Alexa's very jean-ius style moments from years past. Won't you join us?
Alexa Chung + AG Jeans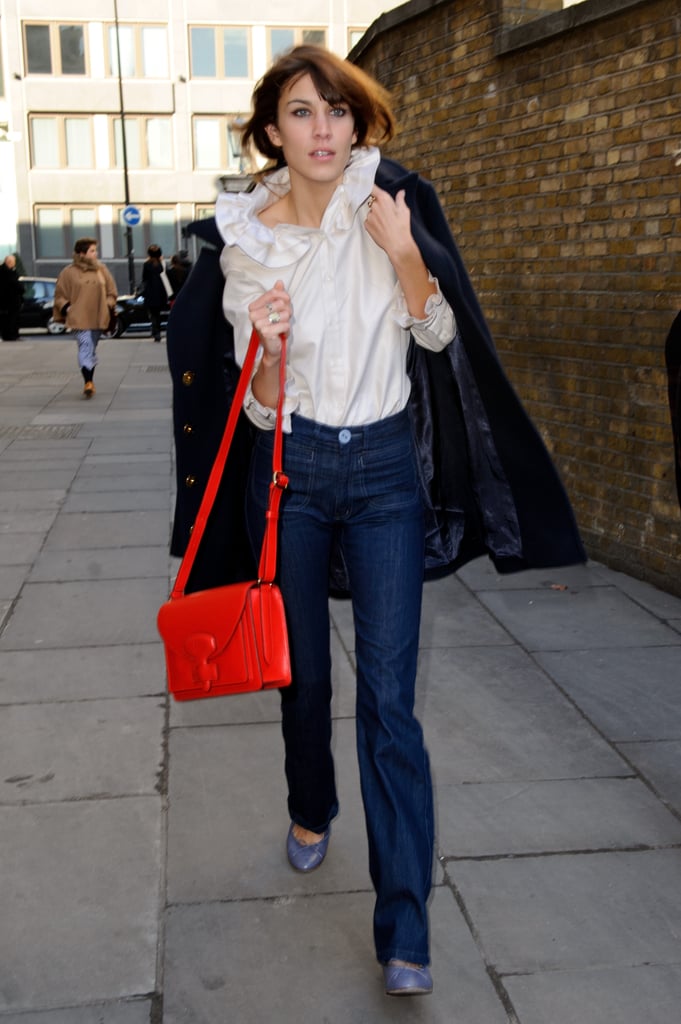 Managing to look nonchalant and sophisticated all at once, Alexa pulled on a pair of bootcut jeans while dashing around London.
Alexa Chung + AG Jeans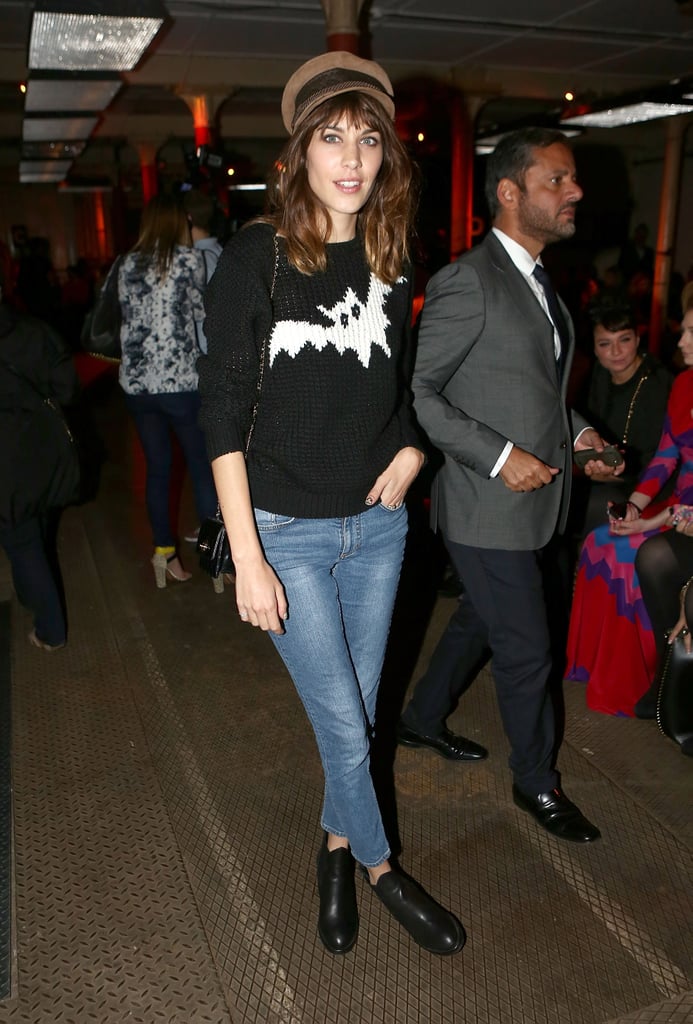 Every girl needs a pair of everyday skinnies like Alexa's, cropped to show off a great pair of boots with ease.
Alexa Chung + AG Jeans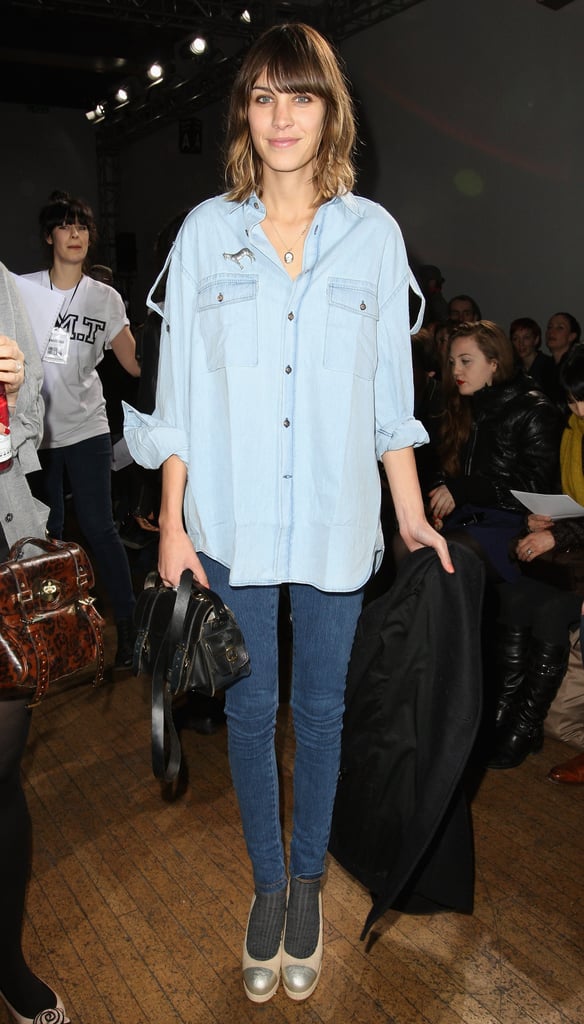 We're hoping the line consists not only of denim bottoms but great denim shirts like this oversize chambray button-down to master Alexa's effortlessly chic denim-on-denim style.
Alexa Chung + AG Jeans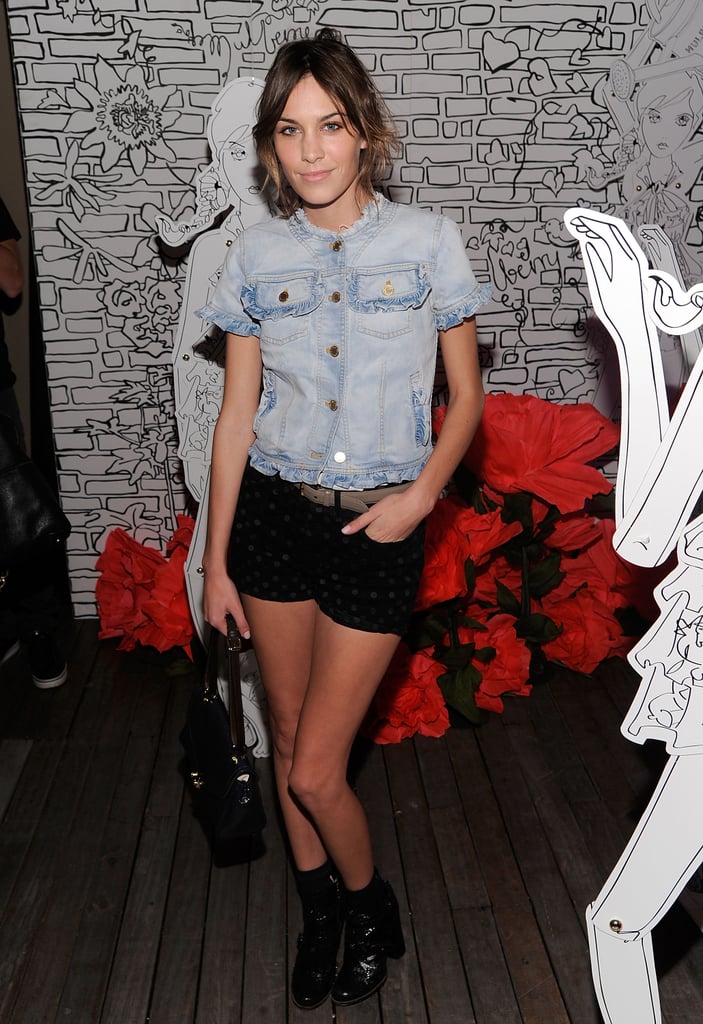 Alexa's denim button-up is a little rock-and-roll and still a little polished — we're crossing our fingers for something similar in her lineup.
Alexa Chung + AG Jeans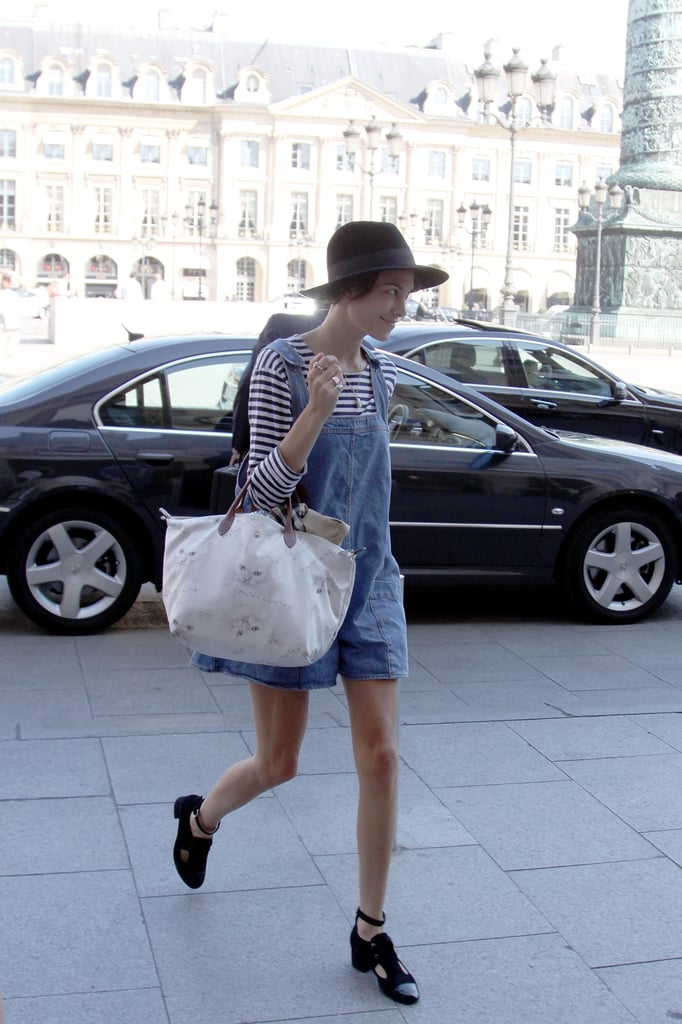 The collection wouldn't be complete without a pair of overalls — we'd take a pair just like this playful one-piece Alexa sported in Paris.
Alexa Chung + AG Jeans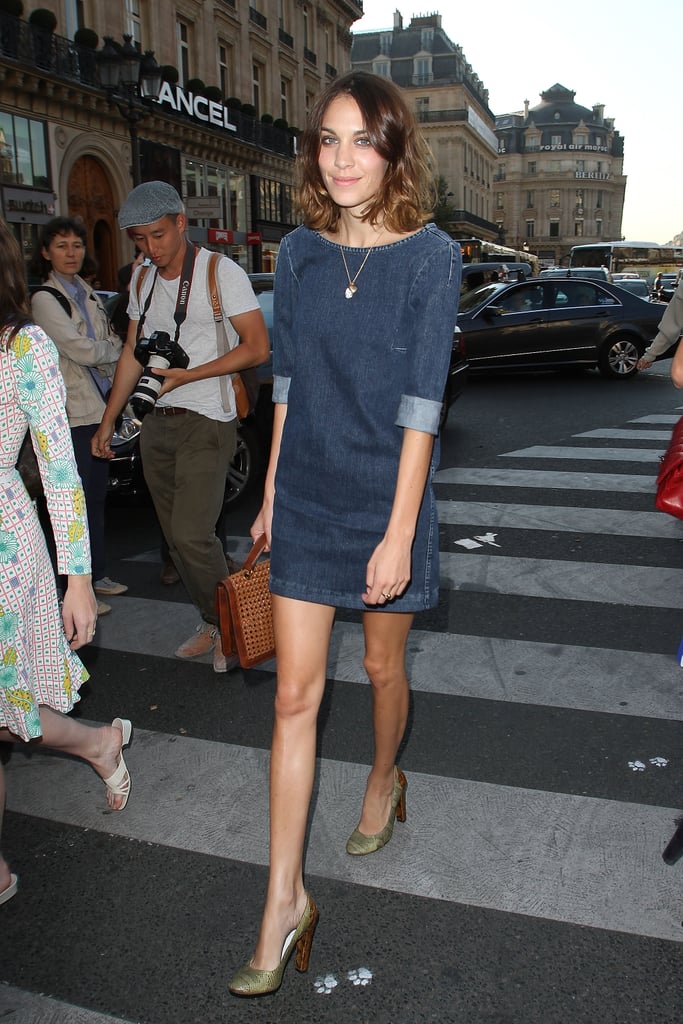 It's easy being a denim darling in a great little dress like this — note to Miss Chung: we'd love you to include one, please!
Alexa Chung + AG Jeans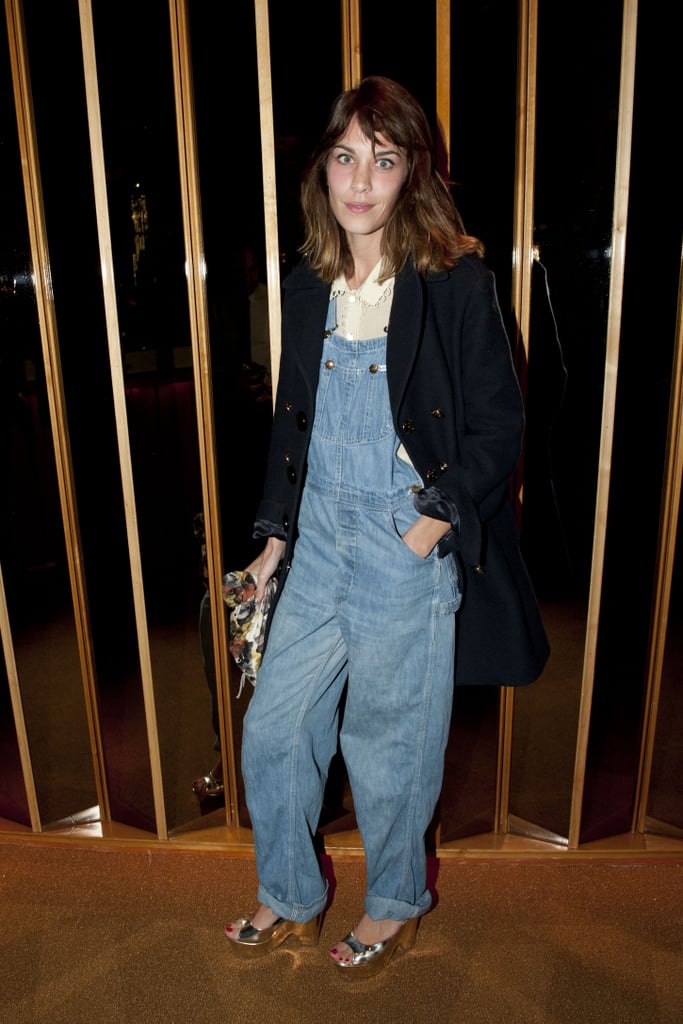 Baggy overalls with a pair of silver heels? Yes please! We'll take the denim and the easy styling here.
Alexa Chung + AG Jeans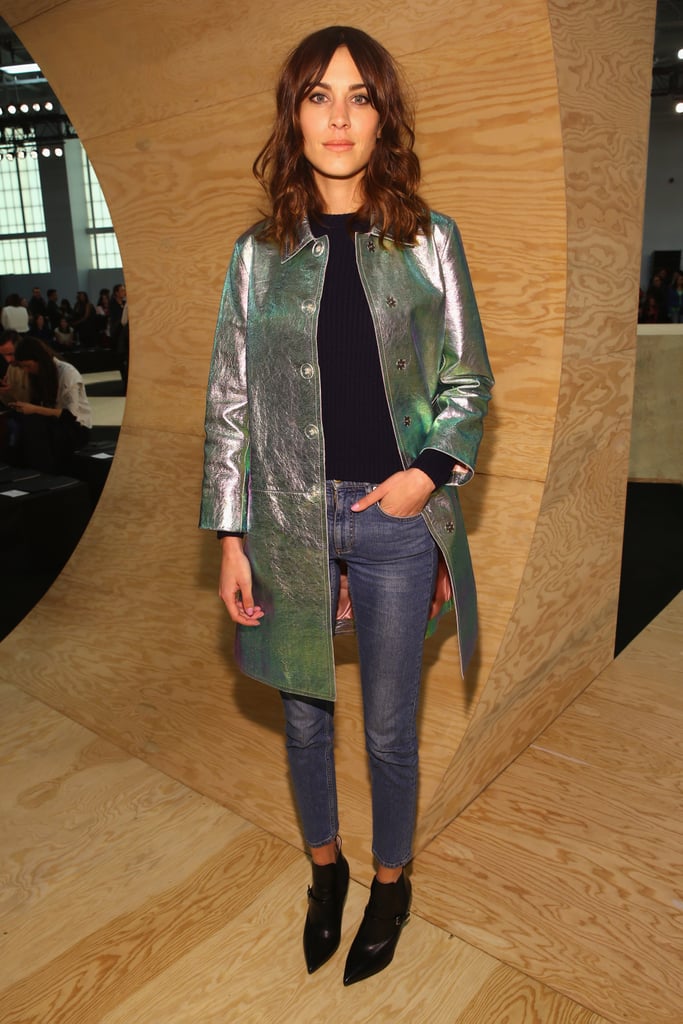 Styled up or down, Alexa knows how to work a great pair of skinnies.