Amanda Seyfried Shows Off Her Legs in Minidresses and Platforms on the Red Carpet
Celeb Style Tips: How Amanda Seyfried Shows Off Her Gams and Still Looks Elegant
We can't stop staring at Amanda Seyfried's legs. They look incredibly long, helped in part by the minidresses and towering heels she chooses for red carpet events. So how does the 5'3" actress pull off such a look? Not only do we break it down, but we picked similar styles so you can get Amanda's leggy look right now.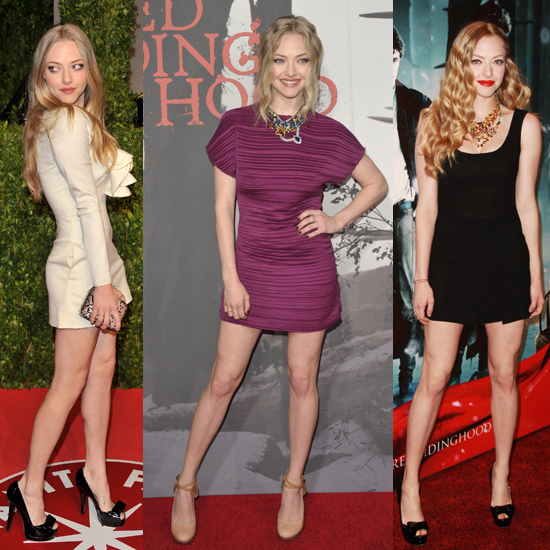 The Dress
It's really short, but she goes for a solid color — no crazy prints and a clean, modern silhouette. The result is a sophisticated minidress lends chicness without being too risqué.
The Shoes
The rule seems to be the higher the better. Amanda is petite, so the tall platform heels give her much needed inches and make her legs look longer. She choose solid color shoes in black or nude.
The Jewelry
Amanda has mastered making a big statement with just one bold piece, usually a necklace. A colorful necklace is young and playful, and the colors pop against her solid dresses.