American Idol's Costume Designer
Get to Know American Idol's Costume Designer Soyon An!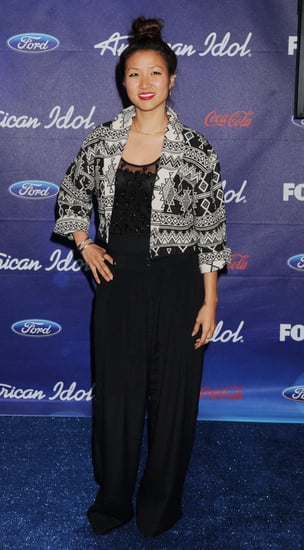 American Idol's contestants' stage styles are always so fabulous and over the top, and we have costume designer Soyon An to thank for that. The LA-based stylist, who has also worked with So You Think You Can Dance, has been styling the show for four seasons already and also creates pieces for the American Idol tour. Before you catch tonight's and tomorrow's episodes, get to know all about Soyon, including how she got her start at Idol, the styling process, and what trends she stays away from.
CelebStyle: How did you get started styling for American Idol?
Soyon An: I started back in season six as the stylist for their live tours. Then on season eight, I started styling the show and tours. I had a background as a fashion designer and had worked as a stylist as well with indie artists and bands.
CS: What is the process of styling like from start to finish?
SA: I work with each contestant to help define and craft their image as they grow and develop during the season. I work with each contestant, discuss their inspiration and vision, listen to their song choice, try on some looks from my pull, and then we shop the missing elements. Sometimes I actually customize a new look or build the outfit from scratch. Already this season, I had Colton Dixon's suit and tie studded, Erika Van Pelt's top crystalized, Joshua Ledet's blazer customized with the white and black.
To hear more from Soyon, read more
CS: Do you prefer to style the girls or guys?
SA: I like working with both. They provide different challenges.
CS: Is there any particular trend/pieces you stay away from for the show?
SA: Thin stripes, tight polka dots, anything that would make the monitors strobe. But it is really about defining the right image for each contestant and creating their own unique style.
CS: What are some of the biggest challenges you face?
SA: Time and budget. There never seems to be enough.
CS: Where do you buy/borrow clothes for the contestants?
SA: Everywhere! Check out my blog for some of my favorite haunts. There seems to be so much interest growing each season in what the contestants are wearing. I am trying to provide links and information online or Twitter.