Anchorman 2 Premiere Dresses
Who Says Funny Ladies Can't Be Fabulous on the Red Carpet?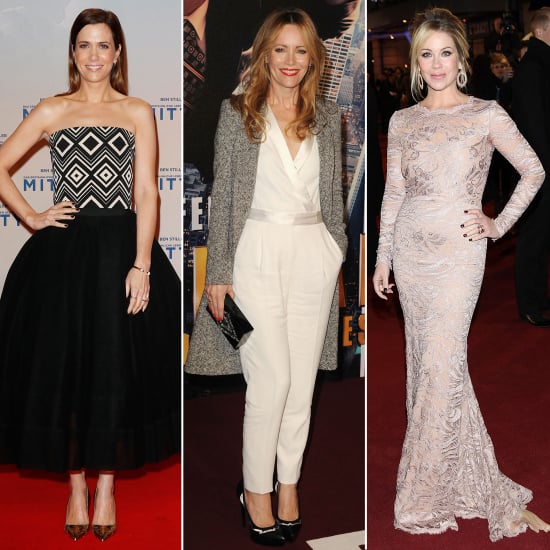 Kristen Wiig, Leslie Mann, and Christina Applegate proved that their sense of style is just as on point as their sense of humor. Last night, Kristen hit the red carpet for the German premiere of The Secret Life of Walter Mitty looking every bit the lady in a full-skirted strapless dress and pointed-toe heels. Meanwhile, as Anchorman 2 debuted in London, Leslie Mann showed her support for her husband, producer Judd Apatow, in a chic white Viktor & Rolf jumpsuit, tweedy overcoat, and a pair of sweet pumps. As for the sexier side of things, Christina Applegate took care of that in a curve-conscious lacy gown and Carla Amorim diamond hoop earrings.
It's obvious that these three funny ladies know how to work a red carpet, but it's up to you to pick a favorite — who gets your vote?