Anna Sui on Supermodels
Anna Sui Gives Us a Glimpse Into the '90s Supermodel Diva Attitude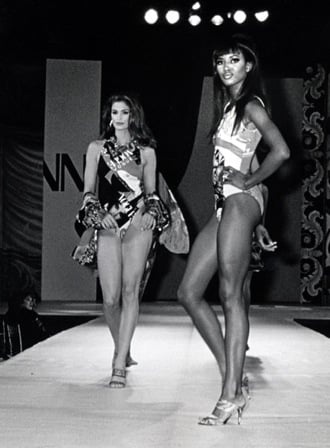 American designer Anna Sui has been in this business for a very long time. So long that she lived — and can clearly recall — the days when supermodels reigned supreme. In her own words, it was a whole different time:
"It was the most terrifying thing to do fittings with supermodels, because they would come in and look at your Polaroid board, and count how many outfits they had, what order they came out in and who were they next to. They would say things like, 'She is taller than me and I am not coming out after her,' 'How come she has three outfits and I only have two' and 'I want that outfit.' They'd literally pull the Polaroid off the board and say they want to wear this. There was a reason they were supermodels, though. When they put on an outfit, everyone was floored."
She goes on about how nowadays it's all about the look and less about the personality. Do you miss those supermodel days? I do!