Annie's clearly gone 21st century when the release of the musical's reboot is accompanied by a collaboration. And the partnership between Target and the Quvenzhané Wallis-fronted film is sure to bring the sun out.
Based on our first glimpse of the line — a bowed red dress — we already have high hopes for the 25 pieces of girls' apparel by costume designer Renée Ehrlich Kalfus. With patchwork details, buttons, tulle, and a DIY [1] kit to customize the looks, each piece will retail for less than $30 when the line debuts Nov. 16. Get your first glimpse at the collection that is sure to make the wait for the film's Dec. 19 debut all the more difficult.
Annie For Target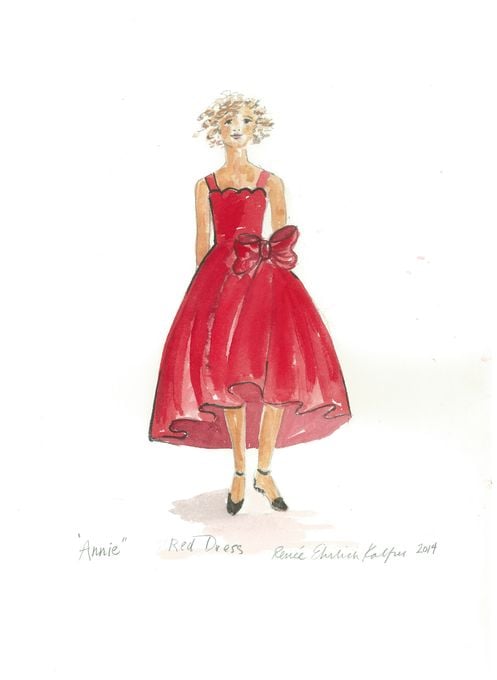 When asked about a favorite piece from the collection, Ehrlich Kalfus said: "It has to be Annie's iconic red dress — designing a contemporary version of this fabulous party dress was a real highlight, and I'm thrilled I was able to re-create a nearly identical version for Target. It's a special piece I know young girls everywhere will love to wear during the holiday season and beyond."