Anthropologie Collaboration With VPL
VPL Teams Up With Anthropologie
Lucky magazine is one of our favorite sources for great shopping tips. We're thrilled to share this fabulous story from our friends at Lucky!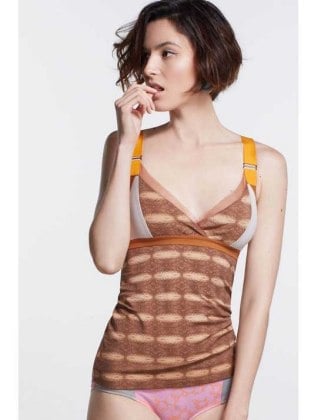 For its past Made in Kind designer collaborations, Anthropologie worked with the likes of Karen Walker, Tracy Reese and Organic's John Patrick. Now, just in time for the Olympics, the famously offbeat-cute brand has teamed up with VPL's Victoria Bartlett.
The designer, who's loved for her sporty, exposed-elastic bralettes, briefs and camisoles, whipped up a few all-new prints for her new Anthro capsule—among them a sweet pink floral and arty green splatter—that are a bit softer than those you might see in her primary collection. The final product, dubbed UV_UnderVisibles, is exactly what its name would suggest: underwear so pretty, it'd be a shame to keep it completely hidden. And since nothing in the line's over $128, you can mix and match these athletic lingerie separates to your heart's content. We know exactly what we'll be wearing while watching Gabby Douglas and Jordyn Wieber take to the uneven bars.
Click over to Lucky to flip through the whole collection.
For more fashion and style from Lucky, here are more Lucky stories.