Barneys Response to Racism and Profiling Allegations
Barneys Maintains Its Innocence in Racial Profiling Case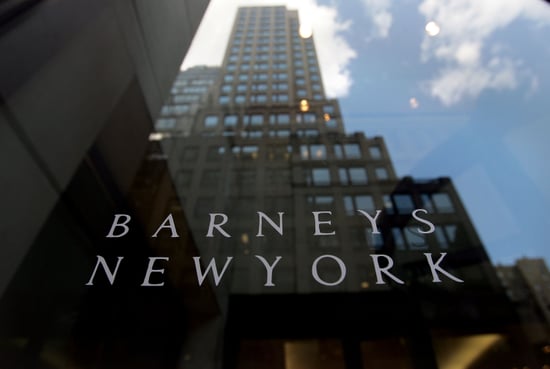 After an internal investigation, Barneys said that no one from its Madison Avenue flagship store had anything to do with the arrests of two black customers who are now suing the retailer and the NYPD for racial profiling.
The store's CEO Mark Lee told WWD that the investigation found that "no one from Barneys New York raised an issue with the purchases, brought them to the attention of internal security, or reached out to the authorities." Lee did, however, reiterate that his company is sorry for what happened to the customers, Trayon Christian and Kayla Phillips, and said that "we offer our deepest sympathies to them both."
It's not the first time the store has apologized for the circumstances, and the investigation is one of a number of steps the store has taken to heal some of the damage the arrests have caused. Herein, a full explanation of the case, what caused it, and how the major players have responded.
The Incidents
The current dialogue started when a 19-year-old black man named Trayon Christian filed a lawsuit this week claiming a Barneys clerk at the Madison Avenue store in NYC had him arrested after suggesting to police that the card he used to buy a $350 Salvatore Ferragamo belt was fake. Police detained Christian, asking "how a young black man such as himself could afford to purchase such an expensive belt," according to court documents. He was released when his bank confirmed that the purchase was legitimate.
Less than 24 hours after Christian's suit was reported, a young black woman named Kayla Phillips filed a similar suit. Hers claims that police swarmed her just blocks away from the same Barneys location after she bought a $2,500 Céline handbag in February.
"They were very rough," Phillips told New York Daily News, referring to the arresting officers. "They kept asking me what I bought and saying, 'Show us your card.' I didn't know what was happening."
Christian's suit seeks unspecified damages from both the NYPD and Barneys, and Phillips has filed a $5 million notice of claim informing the city of her plans to sue the NYPD.
How Barneys Has Responded
Lee, Barneys CEO, and the store's COO Daniella Vitale met with Rev. Al Sharpton and members of the National Action Network and the NAACP to discuss how the store can move forward from these events.
"Whether it is Barneys, Macy's, Saks, Bergdorf Goodman or the corner store, we cannot live in a city where our consumer dollars are devalued based on the fact of predisposed bias," Sharpton said at a press conference after the meeting. "It was in that spirit that we talked to Mr. Lee. . . We had a very candid and open meeting today to begin a dialogue."
Additionally, Lee has hired civil rights expert Michael Yaki to review the store's customer service procedures. Lee also plans to sit down with Rev. Al Sharpton's National Action Network next week to discuss how to avoid instances like this in the future.
Barneys' position from the beginning has been that no Barneys employee asked police to question or arrest either of the customers, and released a statement saying that its "mission is to ensure that all customers receive the highest-quality service — without exception."
The Petition
Barneys' numerous apologies weren't enough to stop Derick Bowers, an activist, from starting a petition on Change.org asking that Jay Z back out of his holiday product collaboration with the store. "A New York Holiday" is set to open on Nov. 20 and will feature special editions of products by brands like Hublot, Proenza Schouler, and Balenciaga. But Bowers's petition wants Jay Z to disassociate himself from the store. "Without his vast wealth and brand power, they would see him the same as they see Trayon Christian," Bowers wrote.
Bowers' t-shirt line Adversitees is currently selling a "Barneys New Slaves" t-shirt, a mashup of the store's logo and Kanye West's song "New Slaves." Proceeds from the shirt will be donated to the Boys & Girls Clubs of America.
Jay Z's Response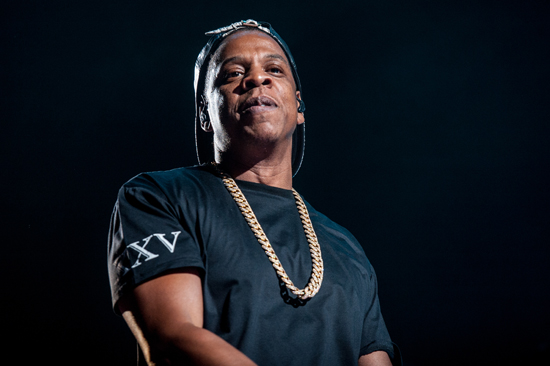 In a statement on his website Life and Times, Jay Z pointed out that he won't make any money from this collaboration, as its proceeds will be donated to his Shawn Carter Foundation. The foundation's aim is to help students who can't afford college.
"Making a decision prematurely to pull out of this project wouldn't hurt Barneys or Shawn Carter, but all the people that stand a chance at higher education," he wrote. "I am against discrimination of any kind, but if I make snap judgements, no matter who it's towards, aren't I committing the same sin as someone who profiles? I am no stranger to being profiled and I truly empathize with anyone that has been put in that position. Hopefully this brings forth a dialogue to effect real change."