Behati Prinsloo Style
Adam Levine Isn't Behati Prinsloo's Only Essential — Find Out Her Summer Faves!
Behati Prinsloo and Adam Levine are engaged after the singer popped the question in Los Angeles over the weekend! In honor of the rocker and his Victoria's Secret model bride-to-be, we're getting inspired by Behati's Summer essentials (we loved using them all last Summer, too!). Get her tips on everything from sunglasses to swimwear, then be sure to check out more of our interview with her.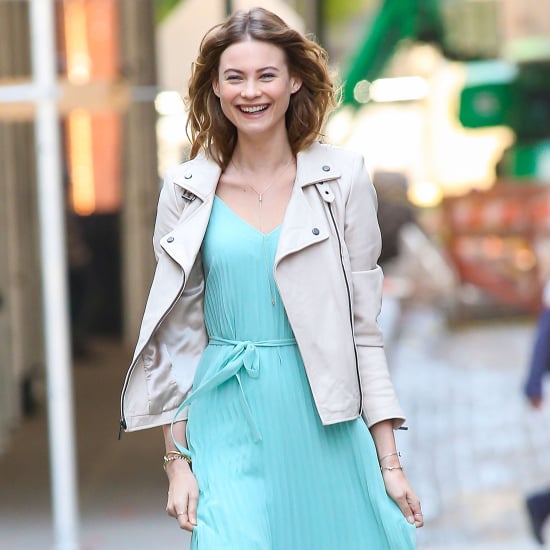 On accessories: Accessories make the outfit! Even if you are being super casual, good bling can totally transform your look. I'm obsessed with Pamela Love jewelry right now. My tips: go for one big bold statement or go for lots of stacked layers of jewels.
On denim: My pick for jeans — J Brand. If I want skinny leg, they got it, boyfriend fit, they got that, cute shorts, oh yeah! And you get a choice of almost rainbow colors.
On swimwear: If there is ever an opportunity to go for a quick dip, I'm there. To save time, you can slip on a super cool one-piece swimming costume and have your shorts on over the top.
On hats: I rarely leave the house without a hat. If I'm somewhere hot they keep me cool, and if it's somewhere cool they keep me warm! One of my all-time classic favorites is the Havana Panama hat. Even better when bought in Ecuador!
On sunglasses: Tired eyes? Paparazzi? Stubborn makeup? No problem! Disguise tired eyes or just hide away from the world with a pair of sunglasses. I never leave the house without a pair. You can get some fun shapes to mix up your looks or go back to your classic aviator or Wayfarer. Whatever you wear should make you feel good.