Best Bags on Etsy | August 2012
The Etsy-Phile: Best Bags Under $200
Lucky Magazine is one of our favorite sources for great shopping tips. We're thrilled to share this fabulous story from our friends at Lucky!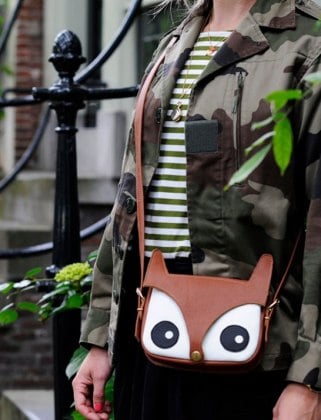 As Autumn edges closer, I'm receiving more and more questions about where to find fantastic Fall handbags. These are my 10 favorites — all under $200 — from Etsy.com.
Isn't he so cute? It's a good thing La Lisette's whole shop is filled with adorable little critters like this guy!
La Lisette Foxy Leather Bag, $99, Etsy.com
Click over to Lucky to shop these Fall-ready Etsy bag finds.


For more fashion and style from Lucky, here are more Lucky stories.
Rent the Runway Introduces Retail Rewards
Summer Packing Guide: Dallas