Kim Kardashian [1] in a conservative black suit? Now we've seen it all! The star made us do at least a double take when she arrived to an LA event in draped trousers, a boxy blazer, and metallic accessories.
And she's not the only star to keep us on our toes! Whether it was Emma Stone [2]'s unexpected color palette, Jennifer Garner [3]'s nontraditional take on premiere dressing, or Cameron Diaz [4]'s deviation from her red carpet pattern, it was a week of surprises all around. See all the looks we loved on some very chic ladies.
Source: Getty [5]
Emma Stone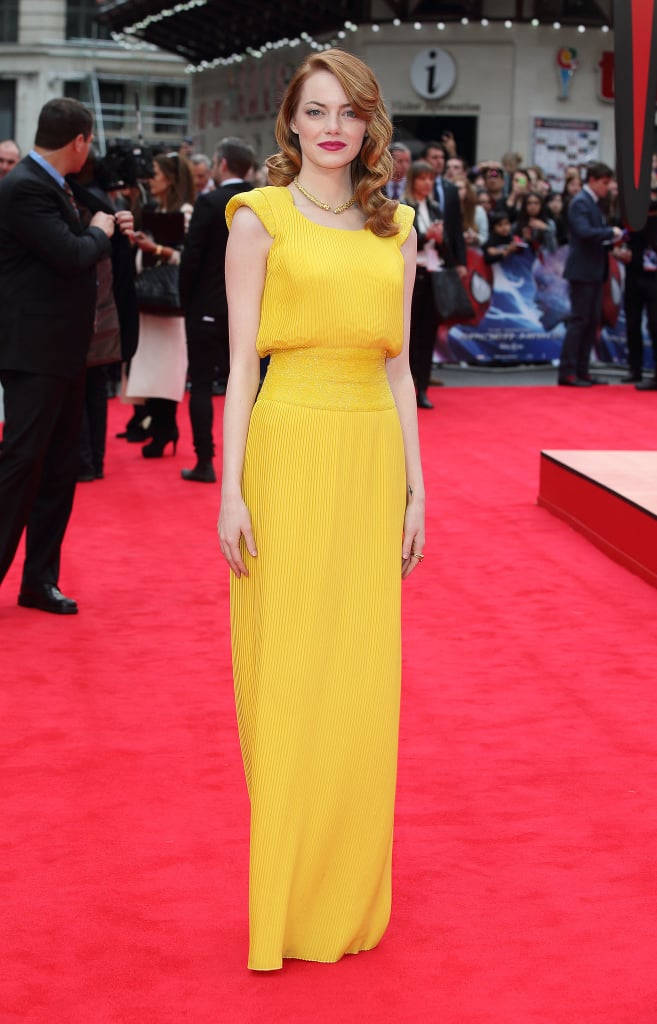 Emma Stone [6] looked positively radiant in a vibrant yellow hue and equally dramatic silhouette when she hit the London red carpet in Atelier Versace for The Amazing Spider-Man 2's premiere.
Kim Kardashian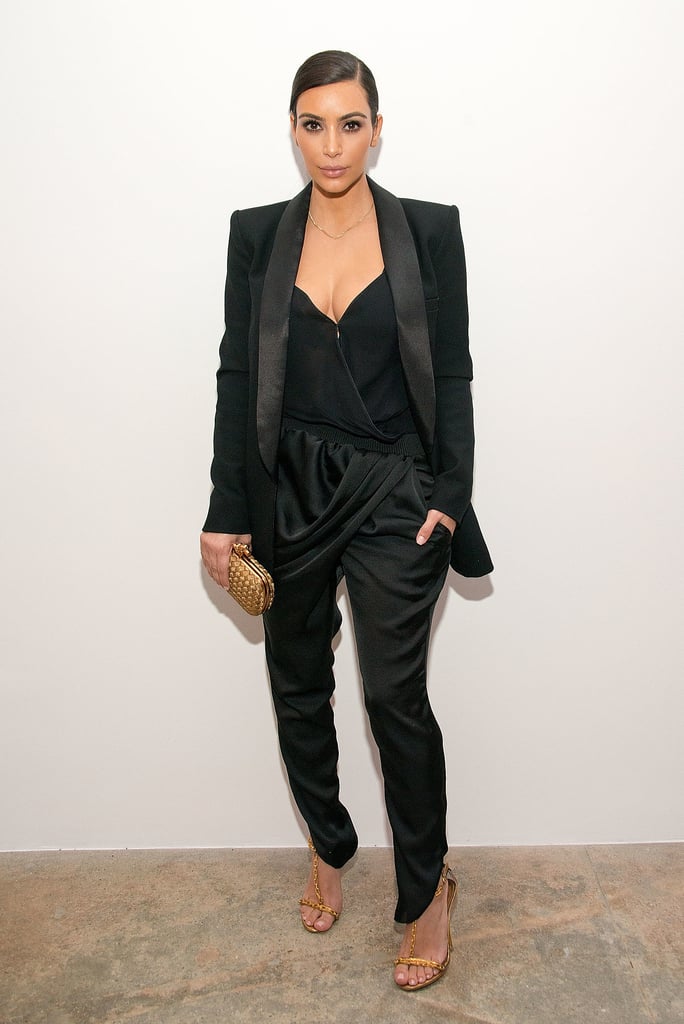 Kim Kardashian [7] looked severely chic while suited up in draped black separates that she paired with a Bottega Veneta clutch at a press conference for congressional candidate Marianne Williamson.
Lupita Nyong'o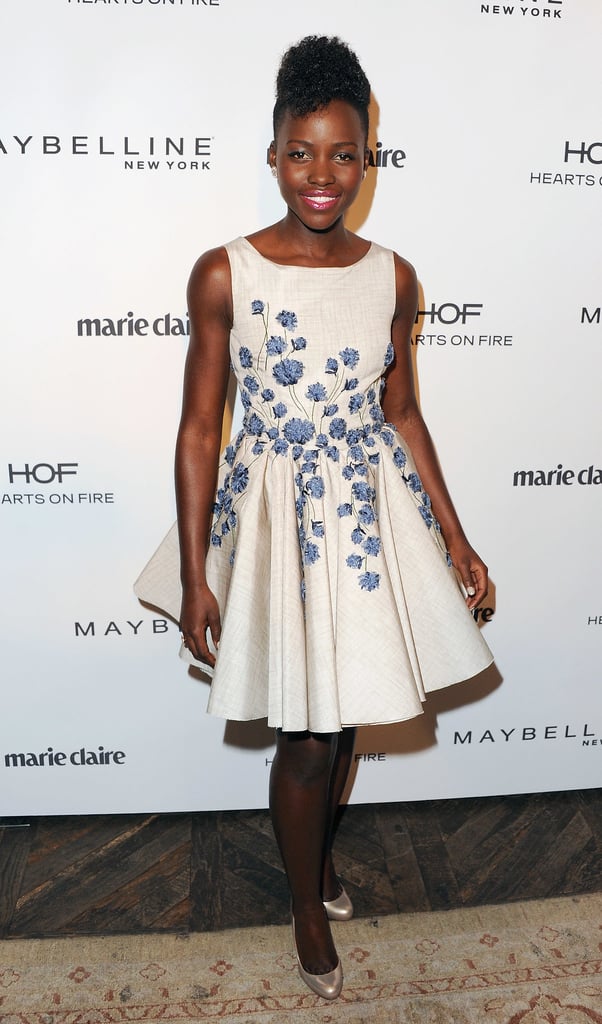 Nobody does color better than Lupita Nyong'o, but she doesn't have to wear large quantities to brighten our day. Periwinkle flowers on her Giambattista Valli Couture dress were enough to make us smile!
Jennifer Garner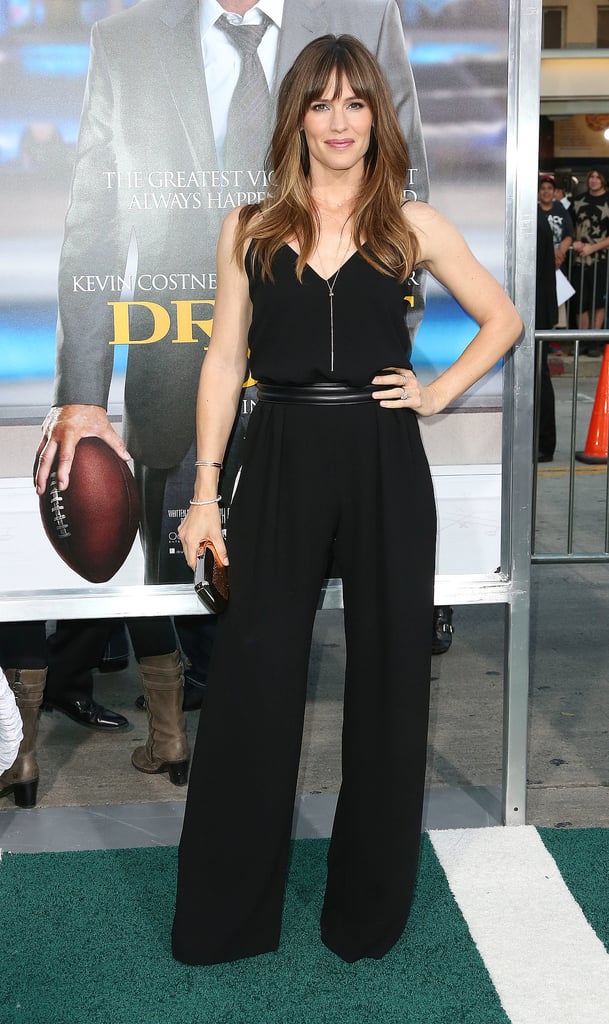 Jennifer Garner [8] scored a style touchdown in a red carpet alternative to the gown when she arrived for the LA Draft Day premiere in a belted Max Mara jumpsuit.
Kate Mara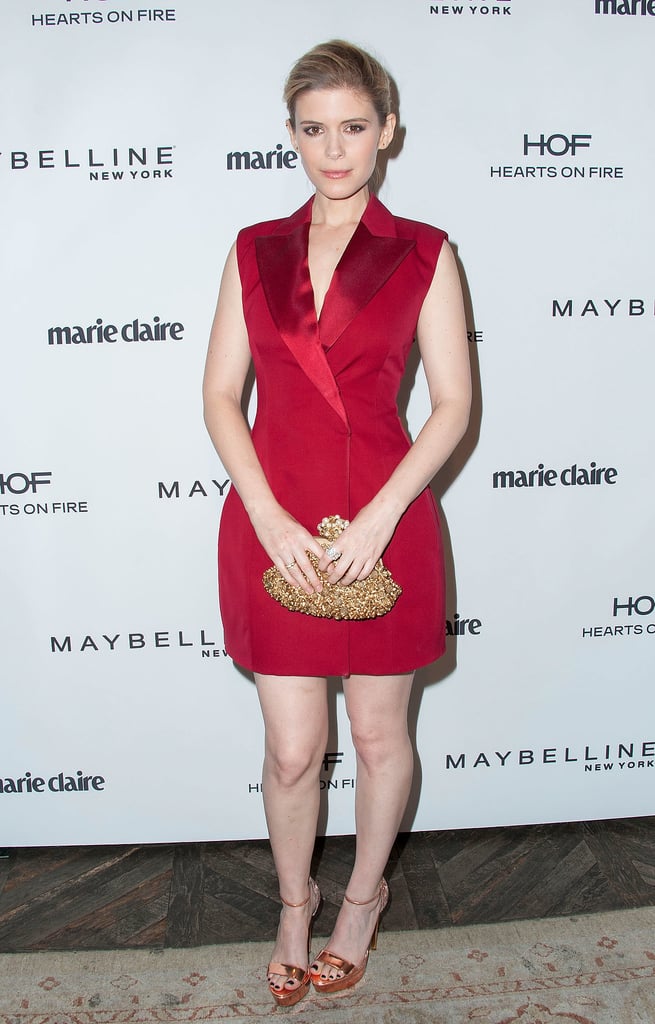 Kate Mara gave menswear inspiration feminine appeal in a Christian Dior Couture tuxedo dress and metallic accessories.
Kate Bosworth
Kate Bosworth [9] wrapped herself up in a bow and gave us a real treat in Giambattista Valli's embellished cocktail dress and Casadei heels while attending the Museum of the Moving Image.
Jessica Biel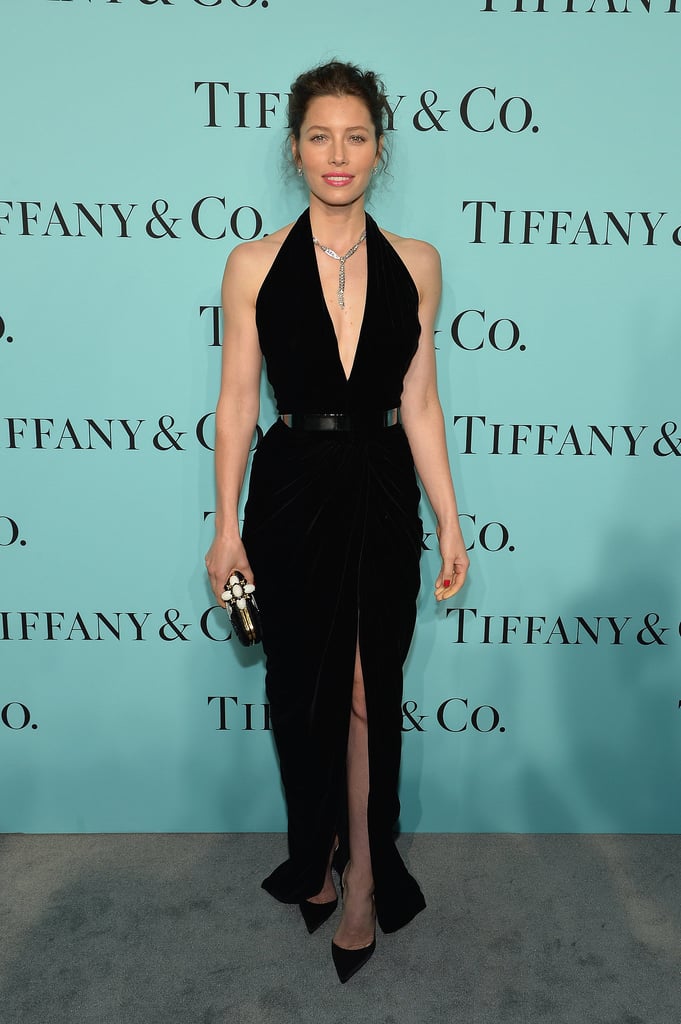 What better way to showcase an astonishing $165,000 worth of Tiffany & Co. diamonds than with Oscar de la Renta's plunging black velvet neckline?
Cameron Diaz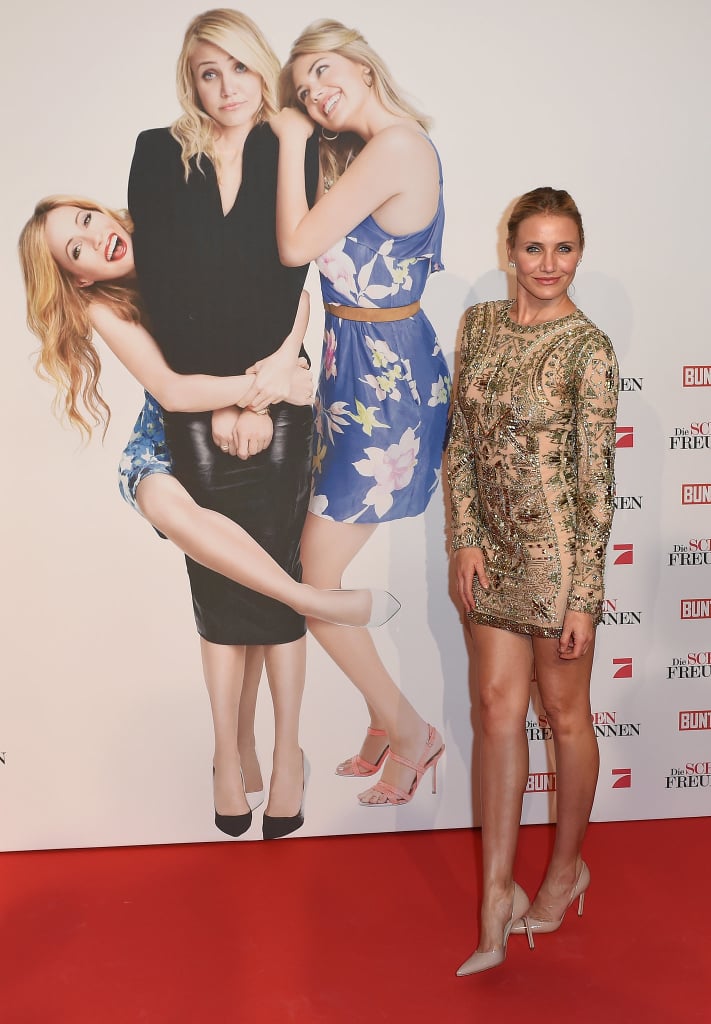 After stepping out in back-to-back LBDs [10], Cameron mixed things up and kept us on our toes with a sparkling gold Emilio Pucci minidress at the Munich premiere of The Other Woman.
Taylor Swift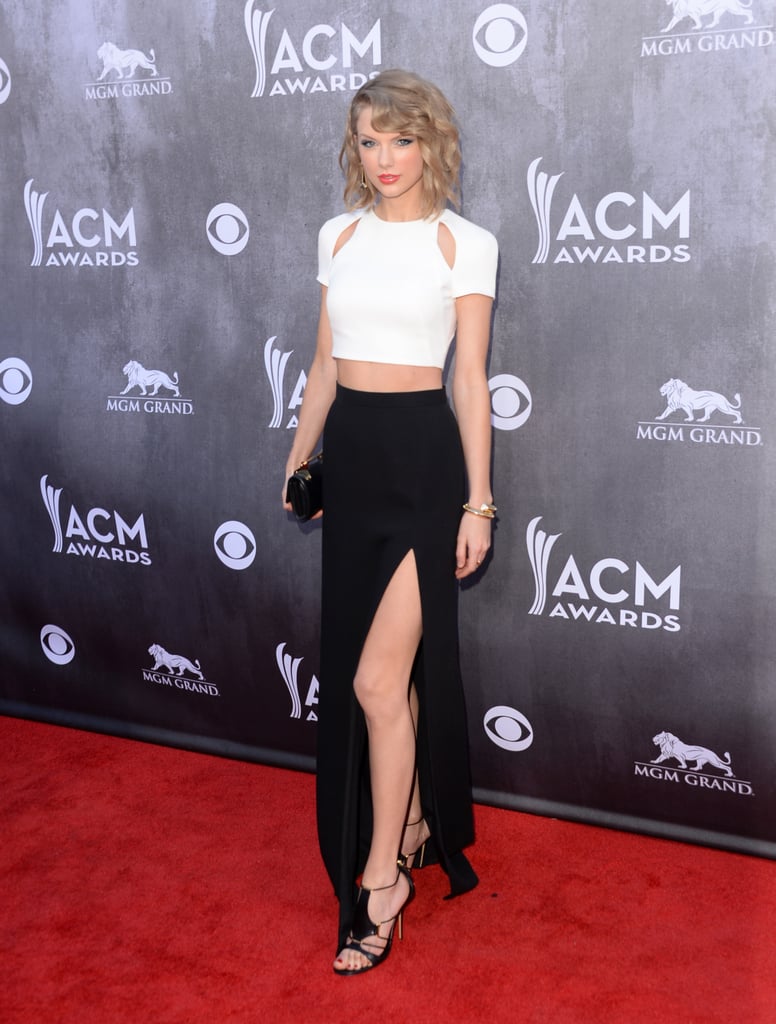 Taylor Swift [11] just keeps getting sexier and sexier, and when it comes to smoking red carpet looks, you can't do better than a crop top. The singer revealed more than one slit of skin in J. Mendel's black and white separates and strappy Casadei sandals at the Academy of Country Music Awards.
January Jones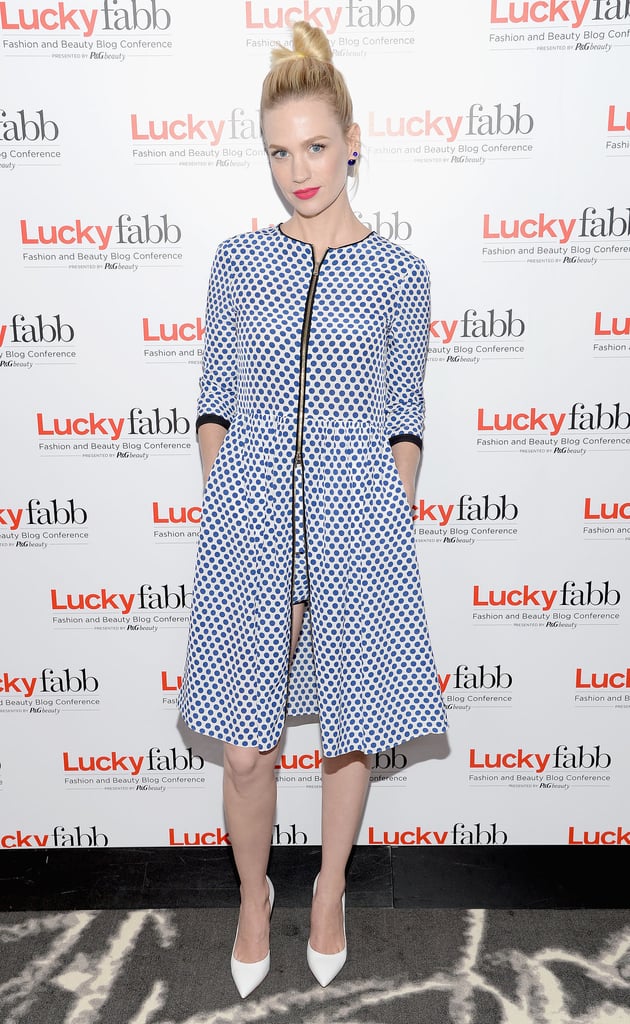 Spotted: January Jones [12] in a Schumacher combo that was a surprising fusion of a housecoat and short shorts at the Lucky FABB conference.