Sometimes a pretty dress is enough. And sometimes more is more, as in the case of this week's top 10 best dressed stars. Kate Bosworth [1] made our point when she arrived for Jimmy Choo's Choo.08 launch in a Dior dress that was lovely on its own. But with the addition of silver glitter heels and a clutch from the celebrity-adored label, Kate's look went from memorable to unforgettable.
Stars like Lupita Nyong'o, Emma Stone [2], and Jamie Chung backed her up with some hot heels of their own, while Leighton Meester [3] depended on her amethyst jewels. See all the looks we loved on some very chic ladies.
Emmy Rossum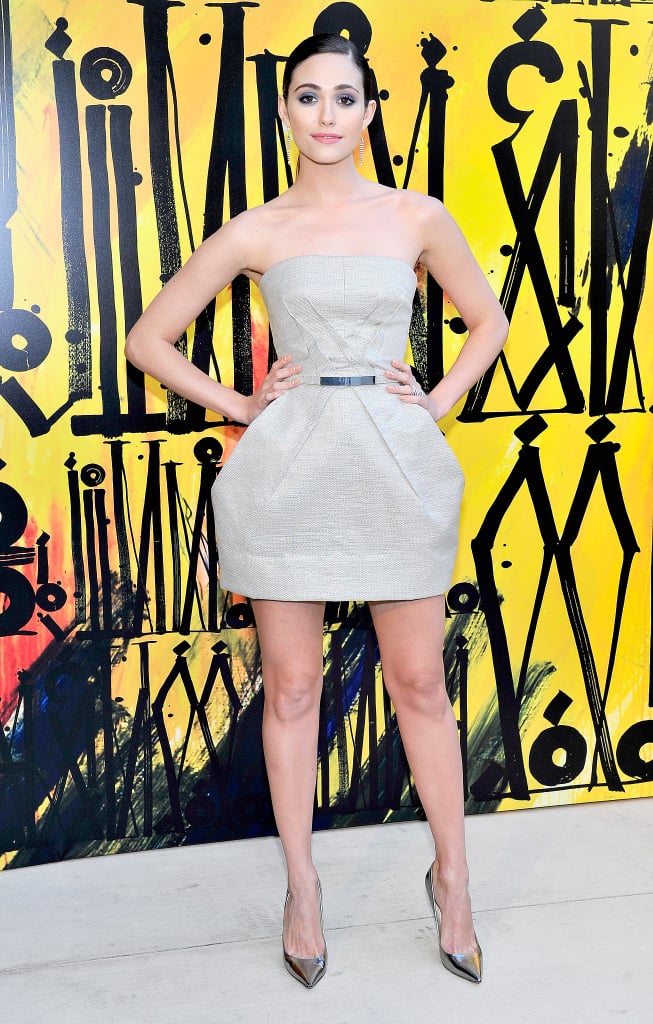 Emmy Rossum put her best foot forward while at a Jimmy Choo party in a Kaufmanfranco minidress that was enhanced by coordinating mirrored stilettos.
Kate Bosworth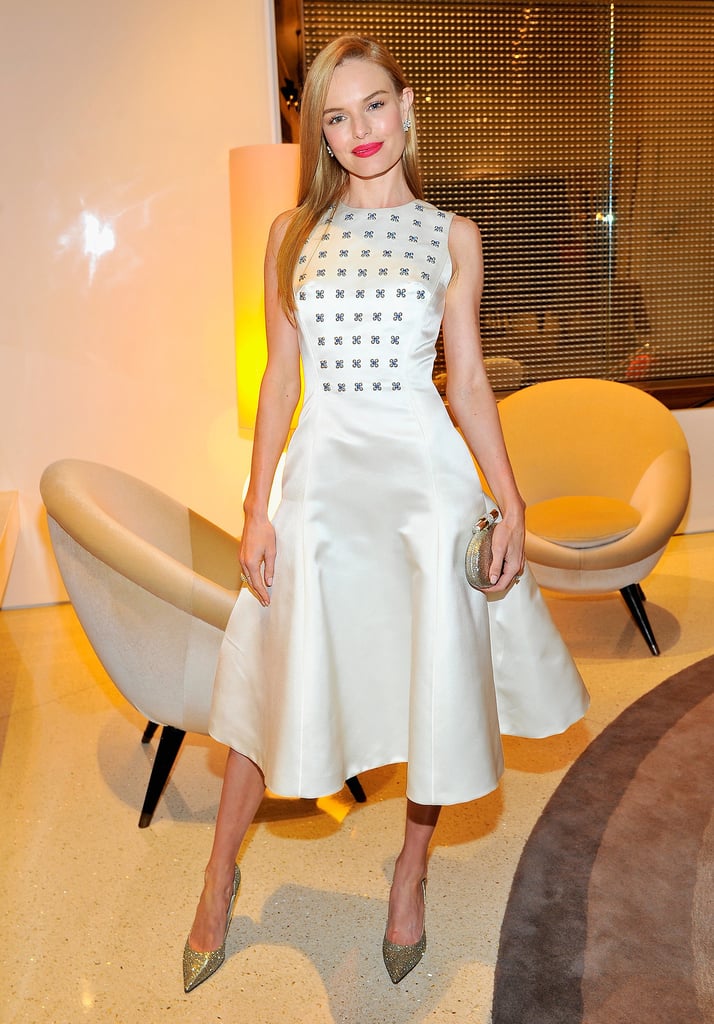 Sparkling no less at that same event, Kate Bosworth [4] accented her Dior design with some serious glitter.
Jamie Chung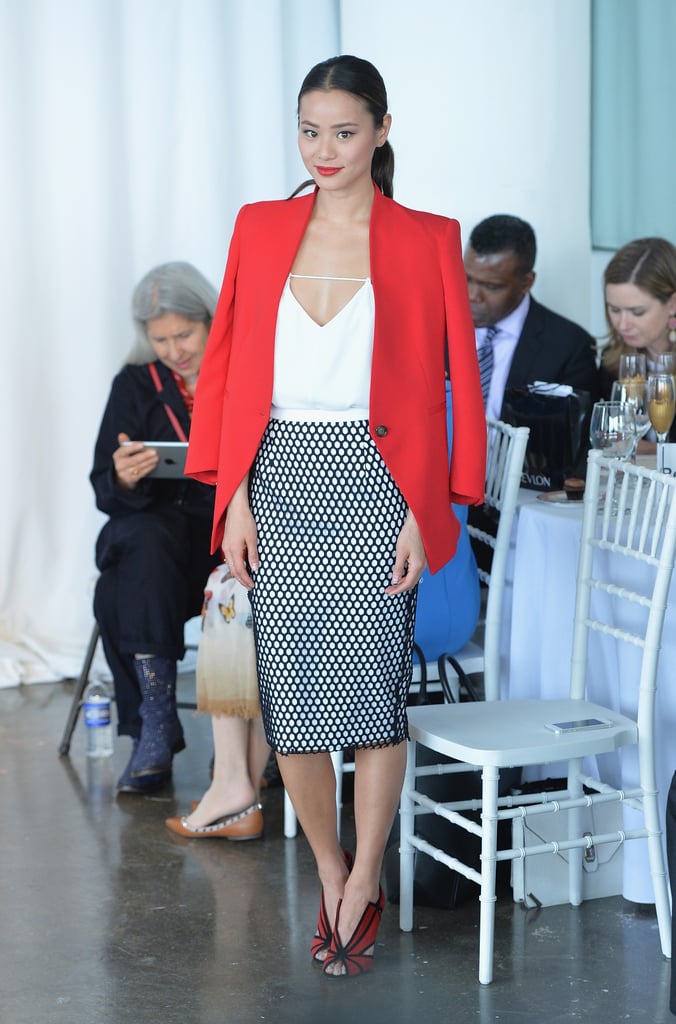 Jamie Chung enhanced her red blazer with geometric heels while sitting front row at the Marchesa Spring 2015 bridal runway show.
Lupita Nyong'o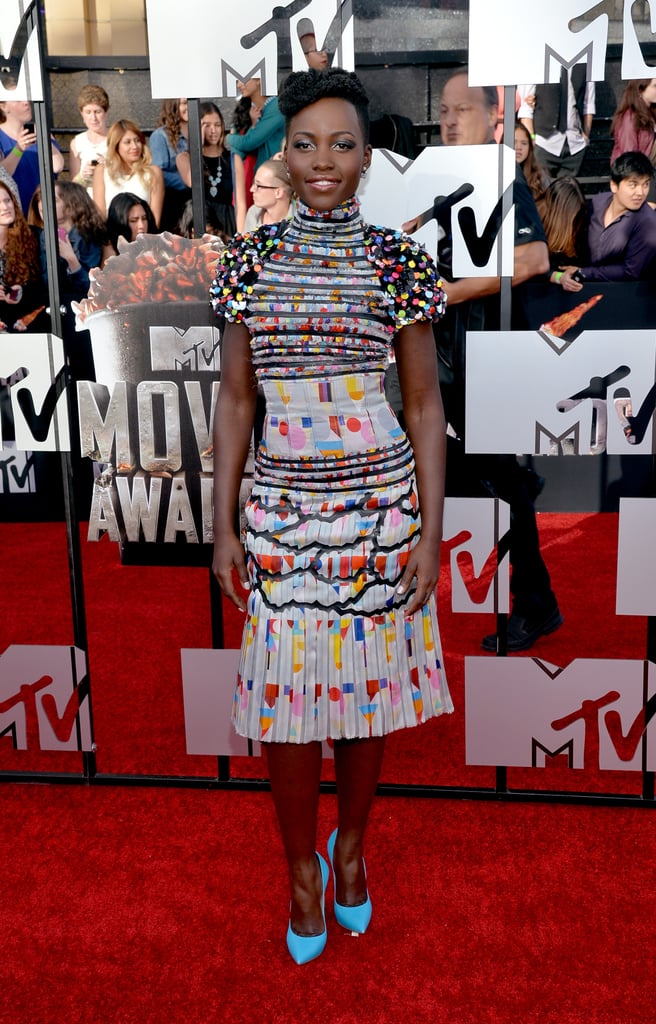 As if Lupita Nyong'o's Chanel dress wasn't colorful enough, the actress paired her print with turquoise Casadei pumps at the MTV Movie Awards [5].
Emma Stone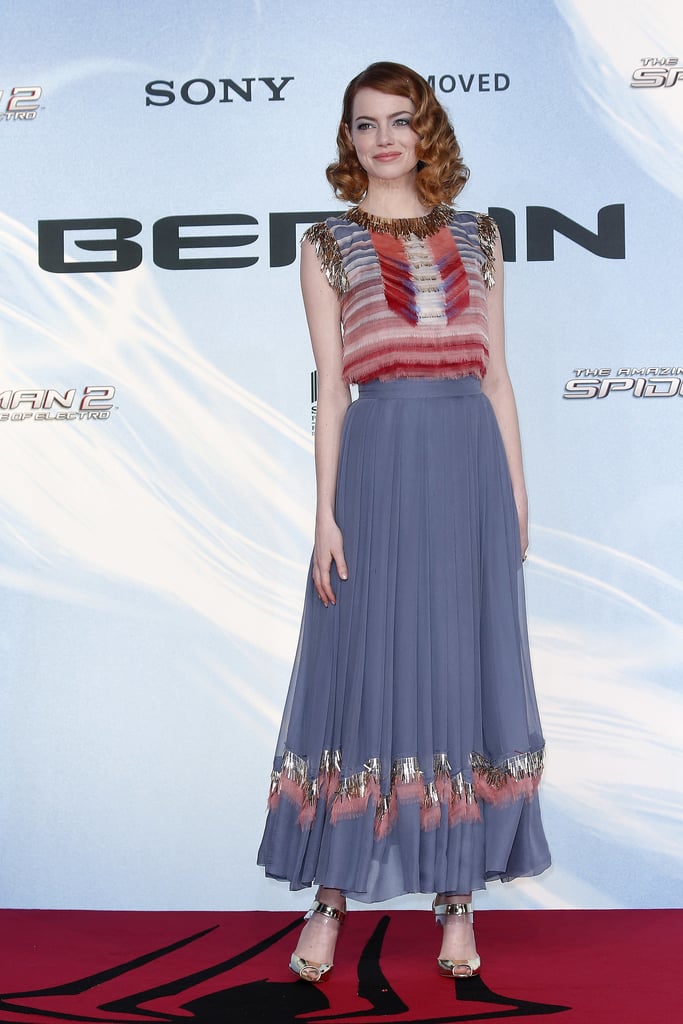 Emma Stone [6] also took a colorful route with Chanel, though she opted to play up her design's metallic fringe with matching silver sandals at the Berlin premiere of The Amazing Spider-Man 2.
Leighton Meester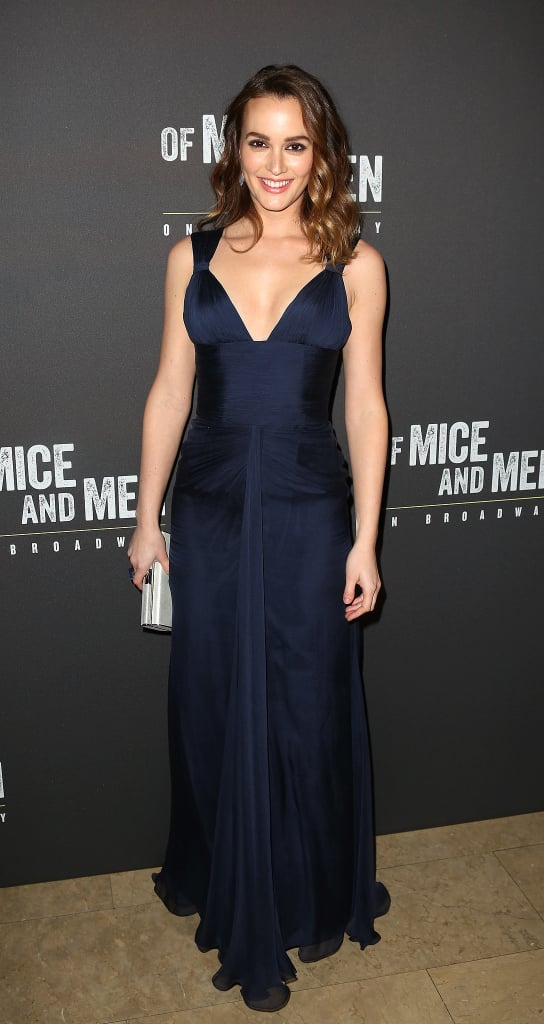 Leighton Meester [7] set off her rich Versace gown with colorful amethyst Jacob & Co. danglers at the Broadway opening night bash for Of Mice and Men.
Maggie Grace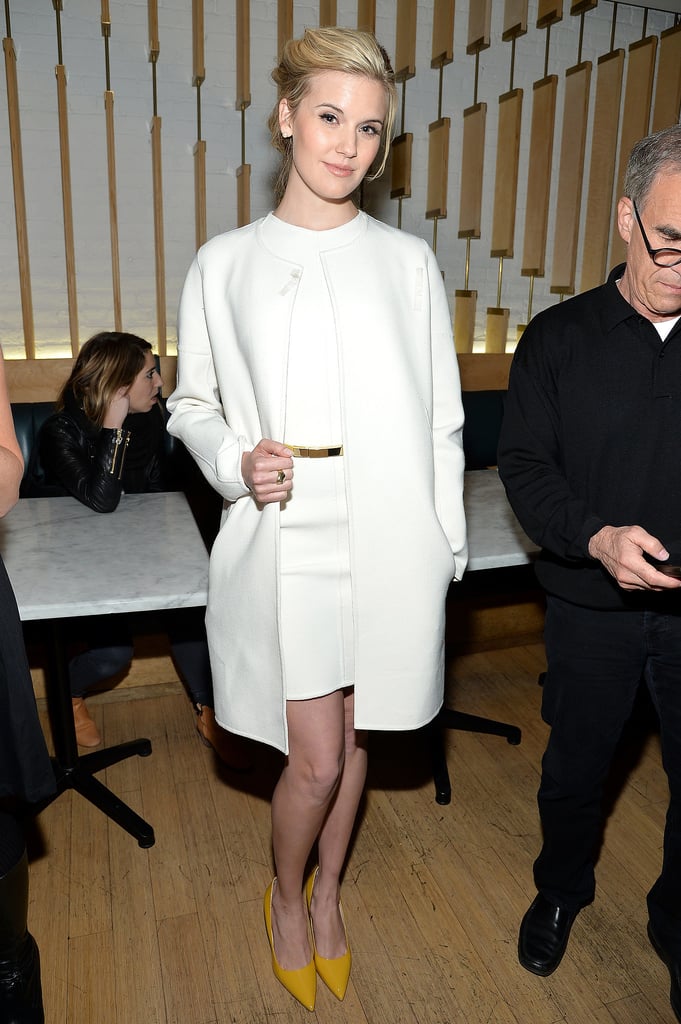 At the About Alex afterparty, Maggie Grace was business on top and a party down below with playful, yellow heels.
Chloë Moretz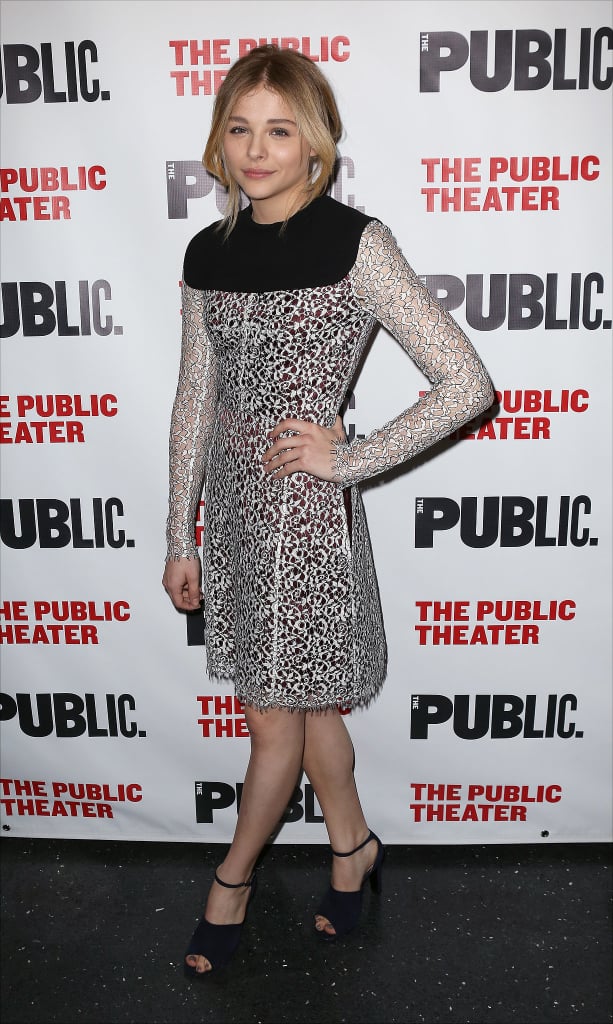 Chloë Moretz was cool girl head to toe in her lace Carven dress and ankle-strap leather sandals at the opening-night party for The Library.
Léa Seydoux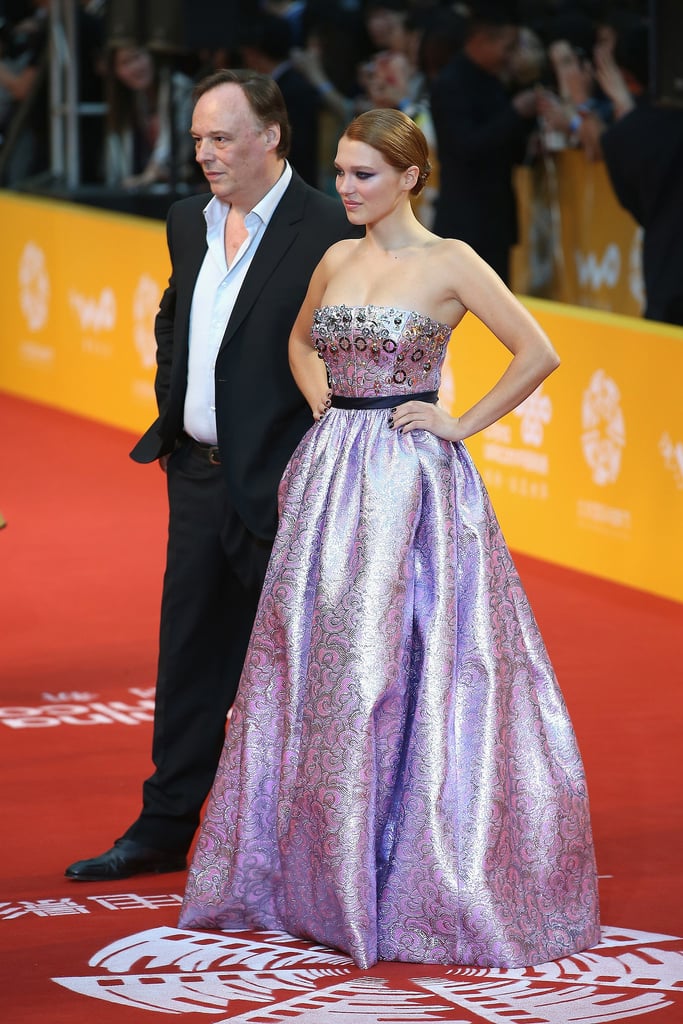 OK, we'll be honest, Léa Seydoux is the exception this week — because, frankly, the Miu Miu gown she wore to the Beijing International Film Festival needed no accessorizing.
Shailene Woodley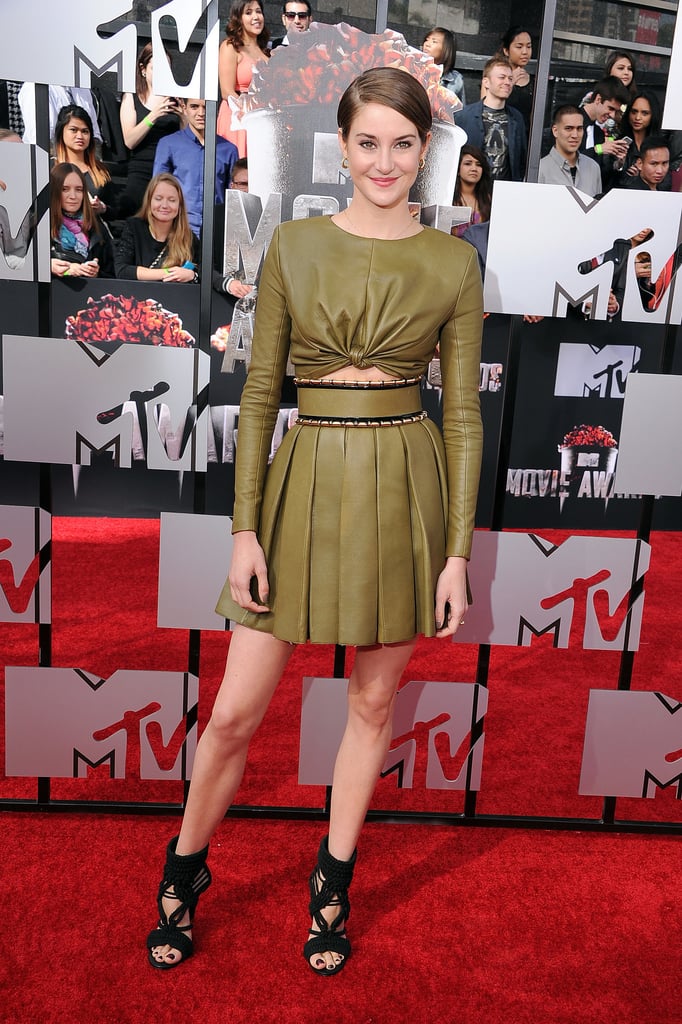 Shailene Woodley played up the global effect of her Balmain separates at the MTV Movie Awards [8] with braided rope sandals.