She's baaaaack . . . Not only did Emily Blunt [1] make her red carpet return this week with an impressively packed calendar of obligations, but she also did it in spectacular fashion when she had arguably her best style week ever.
She's not the only star demanding we take notice; whether it's by flaunting their best assets as Gwyneth Paltrow [2], Charlize Theron [3], and Amanda Seyfried [4] did in chic LBDs or by raising the bar in gowns like Uma Thurman [5] and Elle Fanning, this week was full of red carpet highlights. See all the looks we loved on some very chic ladies.
Elle Fanning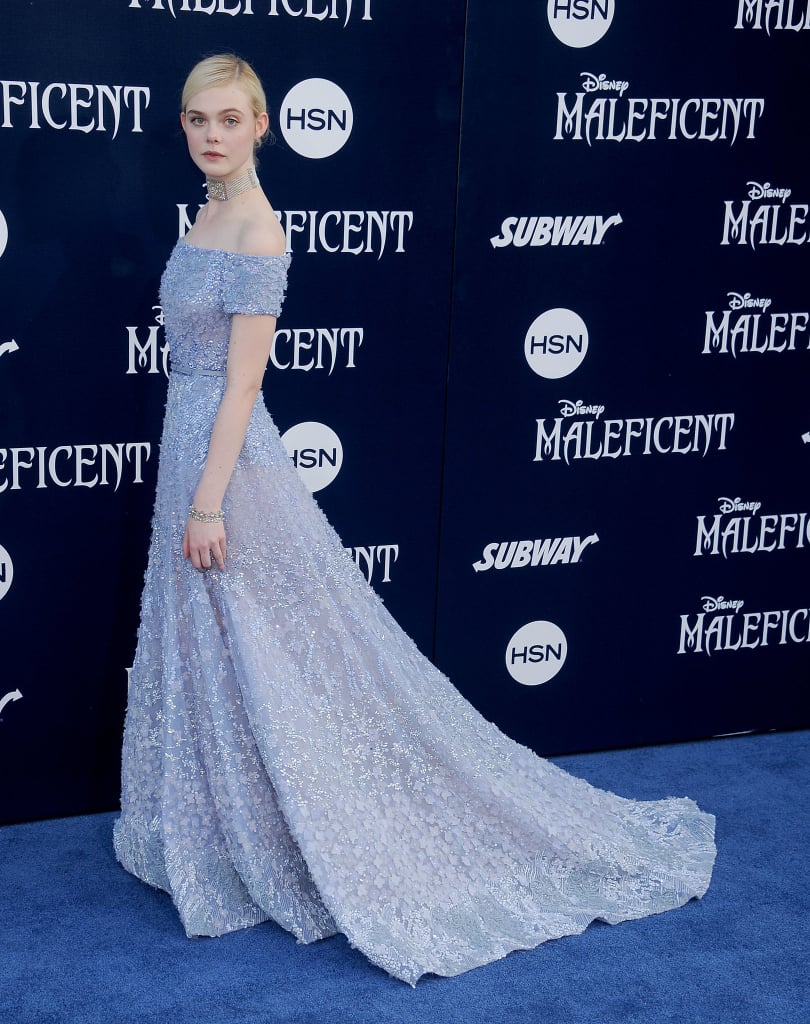 Elle Fanning dazzled us in Elie Saab's lilac gown at the LA premiere of Maleficent.
Angelina Jolie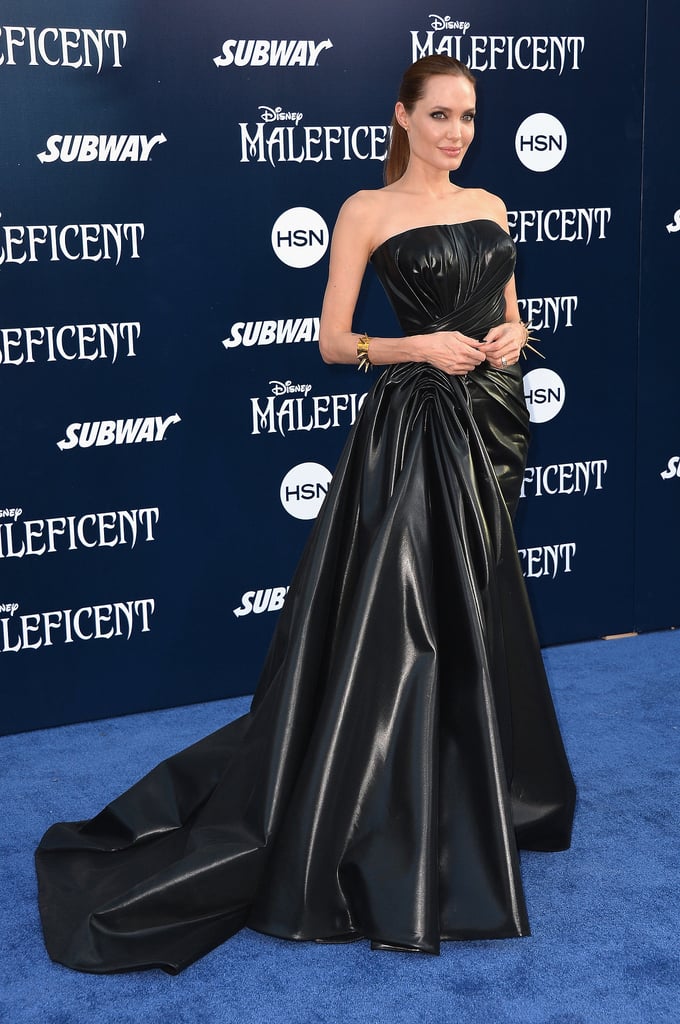 Going the complete other route, Angelina Jolie [6] let her evil side out in a leather Atelier Versace design that she accented with dangerous, spiked accessories [7].
Emily Blunt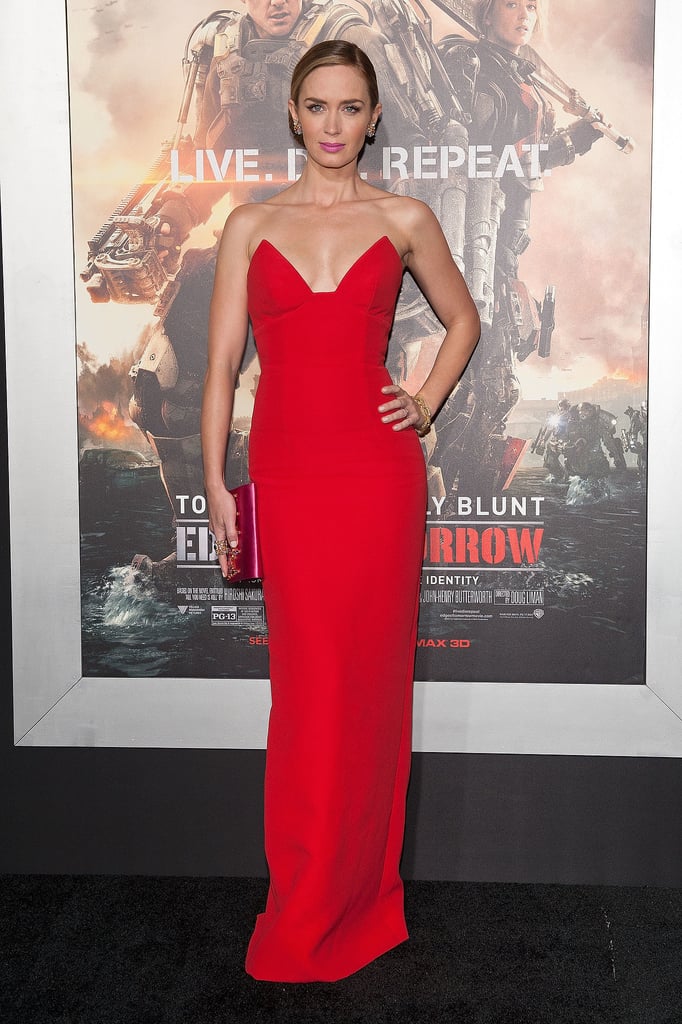 Emily Blunt [8] basically owned the red carpet this week [9] with a trio of pretty dresses, but none wowed us quite like the red Prada gown she selected for her Edge of Tomorrow premiere in Paris.
Amanda Seyfried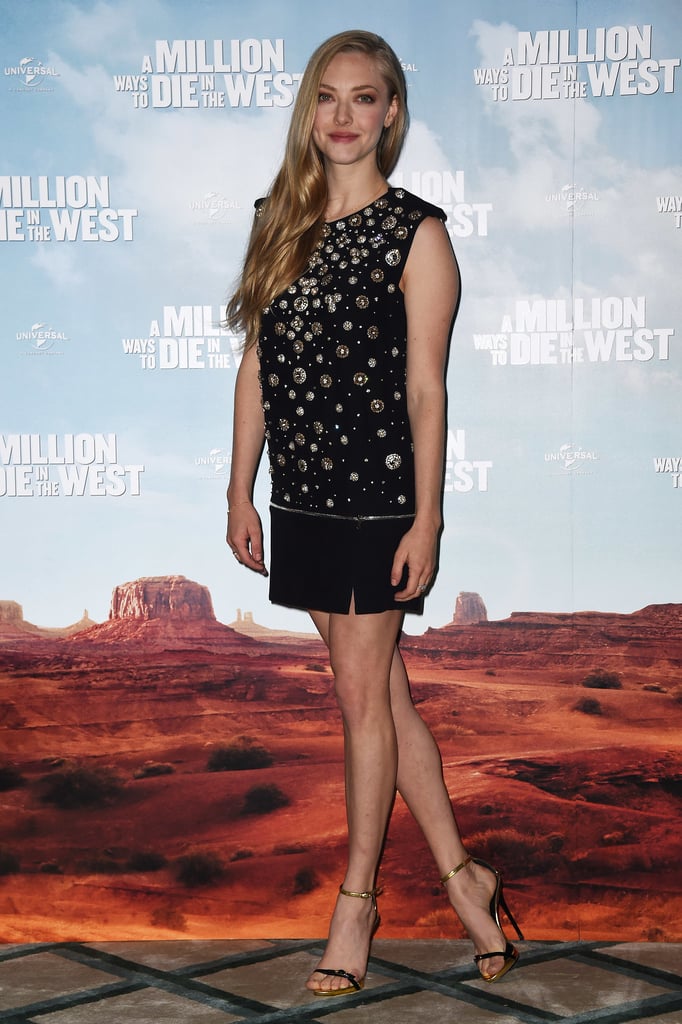 Accenting her jeweled LBD with skinny sandals, there were a million reasons to love Amanda Seyfried [10]'s look at her London photocall for A Million Ways to Die in the West.
Uma Thurman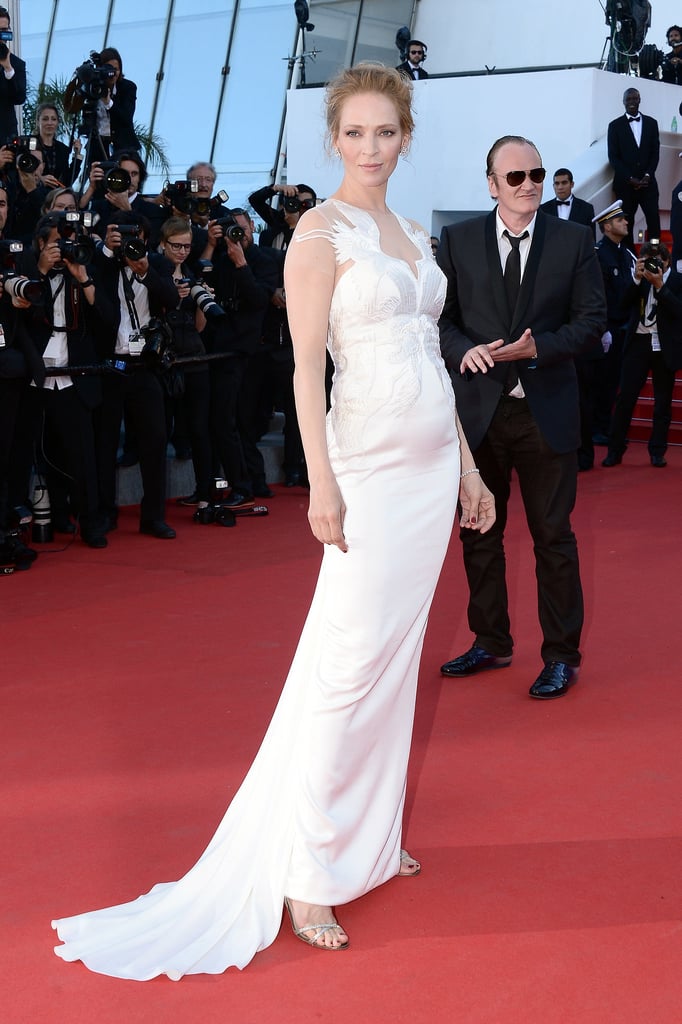 Uma Thurman [11] shut down the 2014 Cannes Film Festival [12] in Marchesa's winged white gown.
Taylor Schilling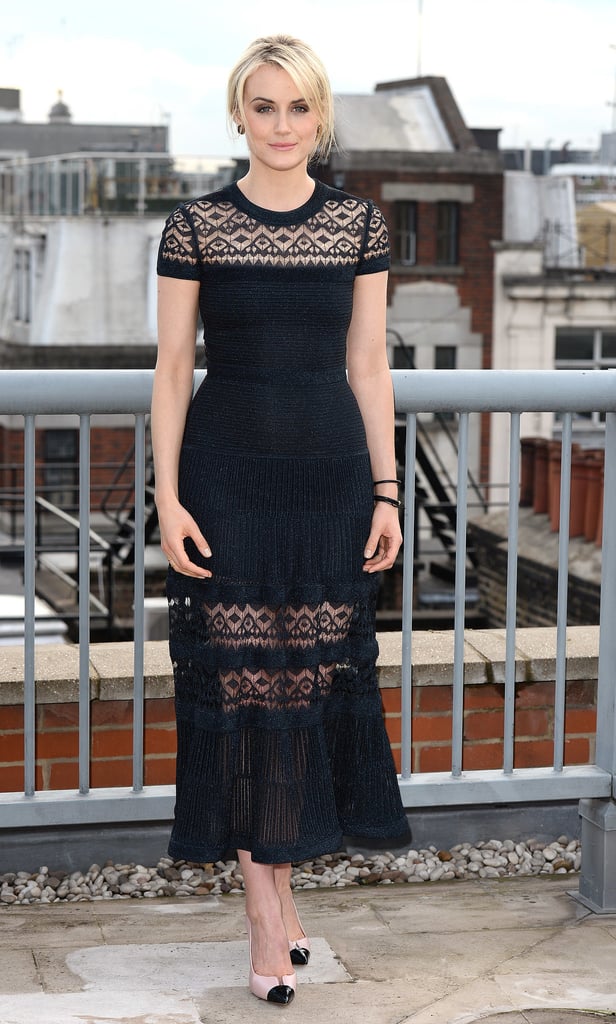 Evidently, black serves Taylor Schilling just fine, as she looked stunning in her LBD at a photocall for the latest season of Orange Is the New Black.
Camilla Belle
Camilla Belle arrived for the cocktail reception for the Gucci Museo Forever Now Exhibition in a sweet, crystal-studded leather design.
Gwyneth Paltrow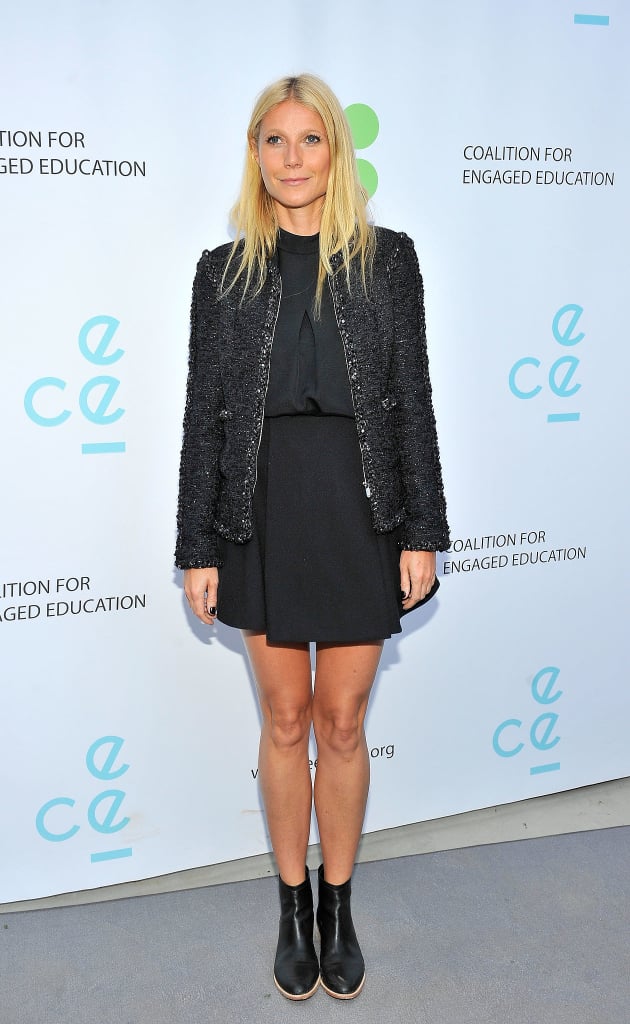 At the Poetic Justice Fundraiser, Gwyneth Paltrow [13] did what she does best: show off her gams in rich basics.
Charlize Theron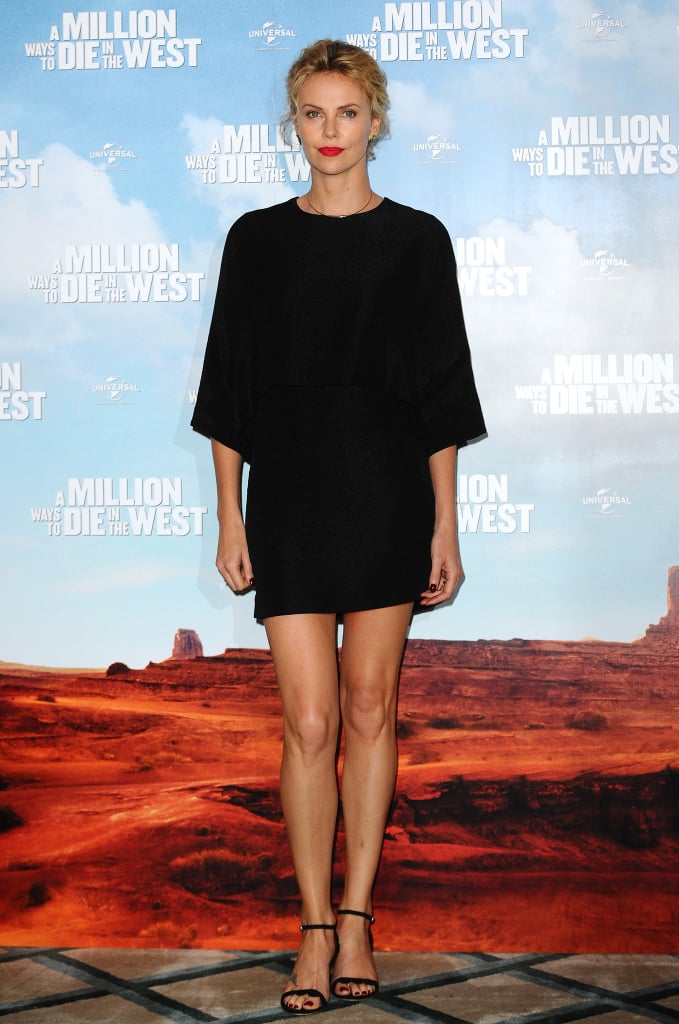 Charlize Theron [14] took a tip from Gwyneth when she bared her legs in Stella McCartney's shift at the A Million Ways to Die in the West photocall in London.
Allison Williams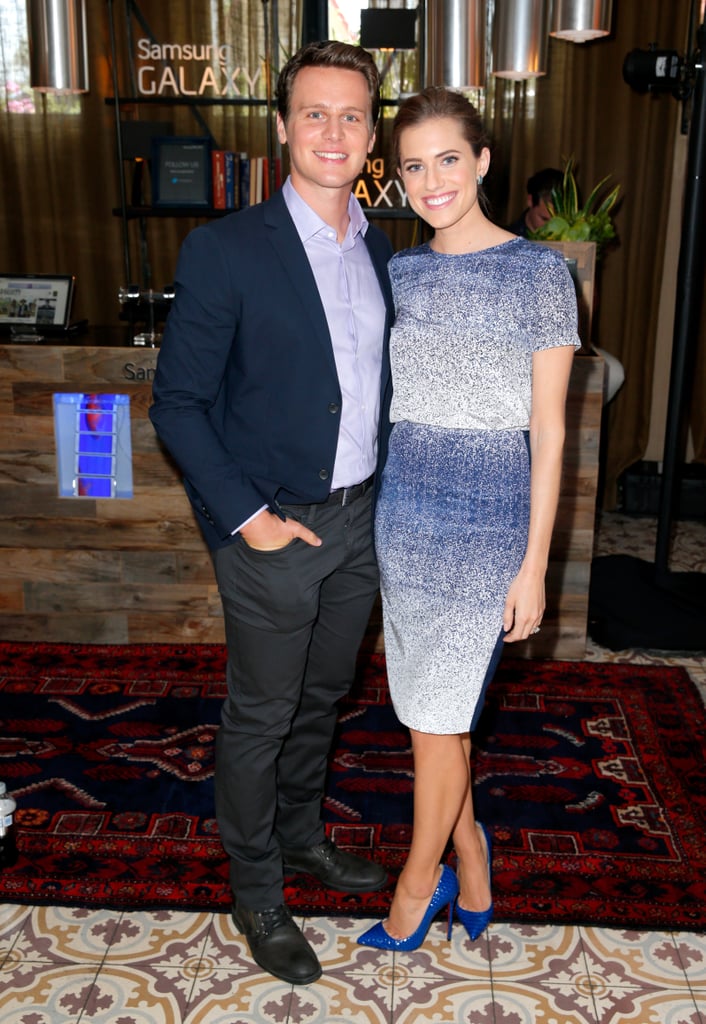 How could you feel blue when Allison Williams is around in her Nonoo dress? The star certainly brightened our day when she stopped by the Variety Studio with Jonathan Groff in the ombré sheath and Louboutins to match.