Best Designer Collaboration of 2013
Cast Your Vote For the Best Designer Collaboration of 2013!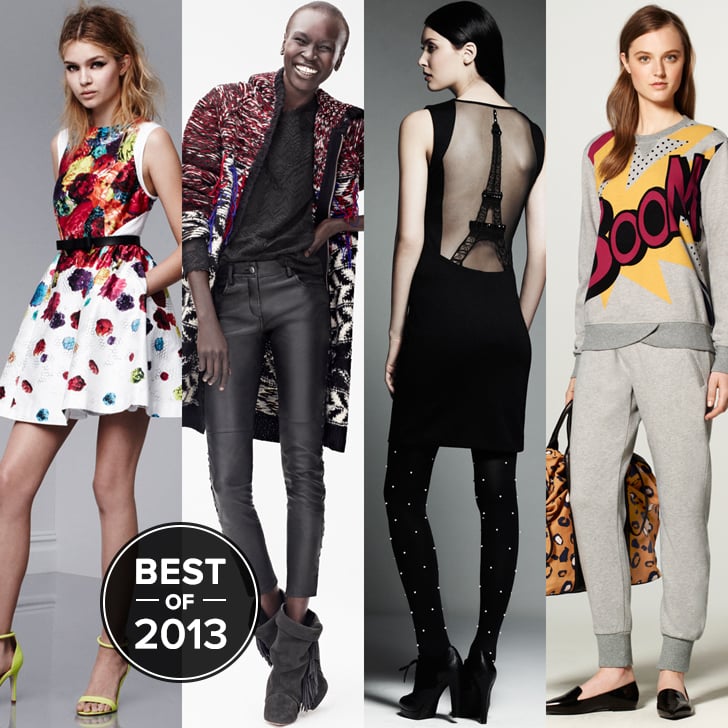 It seemed like 2013 was the Year of the Collaboration. Designers partnered with mass-market retailers, labels partnered with stylists, and on at least two occasions hip-hop stars worked with European brands (Rihanna and Yeezy, we're looking at you.)
But of all the many collaborations we saw this year, four stick out for whipping shoppers into a frenzy and generally dominating conversations in 2013. Prabal Gurung and Phillip Lim's collaborations for Target, Catherine Malandrino's work for Kohl's, and Isabel Marant's partnership with H&M were all superlative, and we want you to vote in our poll by Dec. 16 to decide which was your favorite.
Prabal Gurung For Target
Did this year start out on a high note or what? In February, Gurung delivered the wares of his collaboration with Target, and customers went wild buying it. That might be because of the sweet story behind the clothes. Gurung said the pieces were "inspired by a girl's journey through the different stages of love and the clothes she wears during each milestone — from the first date to meeting the parents to the engagement."
Catherine Malandrino For Kohl's
"Every woman in America has a French dream in her head, especially a Parisian one," said Malandrino in an early interview about her entry into Kohl's DesigNation series. Malandrino proposed clothing inspired by Paris, its mood, and even some of its monuments. The Eiffel Tower, of course, figured in a few pieces, but so did the artsy Columns of Buren.
Phillip Lim For Target
"I think that it was really important to showcase a modern-day woman and a modern-day man," Lim told us about his Target collaboration, which included everything from coats and bags to even perfectly packaged sets of underwear with matching socks and t-shirts. "I didn't want this collection to be a capsule of dresses. It had to be a lifestyle. It had to be a modern-day wardrobe for citizens on the go."
Isabel Marant Pour H&M
Who could forget the much-hyped collection of clothing known as Isabel Marant Pour H&M? The designer said she could be inspired by anything but that this collection was "a very nice opportunity to redo what I love in my collections and share this love with a wider public." She also broke ground here: the collaboration featured her very first designs for men and tweens.