The best way to refresh your clothes [1] in the new year is to add some new labels to your wardrobe. And if you're wondering which brands are up and coming, we have several predictions. We curated a list of 15 designers to know based on our knowledge of industry names, and their collections range from the ultra luxe to affordable. After all, a fashion girl's wardrobe is about mixing the highs with the lows [2]. If you're looking to switch up your outfits [3] in 2018, start with the list ahead, and then, with your new pieces ordered, complete our 31-day style hacks challenge [4].
Rouje
Jeanne Damas made dressing like a French girl [6] easy when she started her label Rouje. The affordable ecommerce site offers down-to-earth pieces, such as silky blouses with plunging necklines and billowy dresses. Selena Gomez [7] is already a fan [8], so it's about time everyone else gets on board, too.
Our Pick: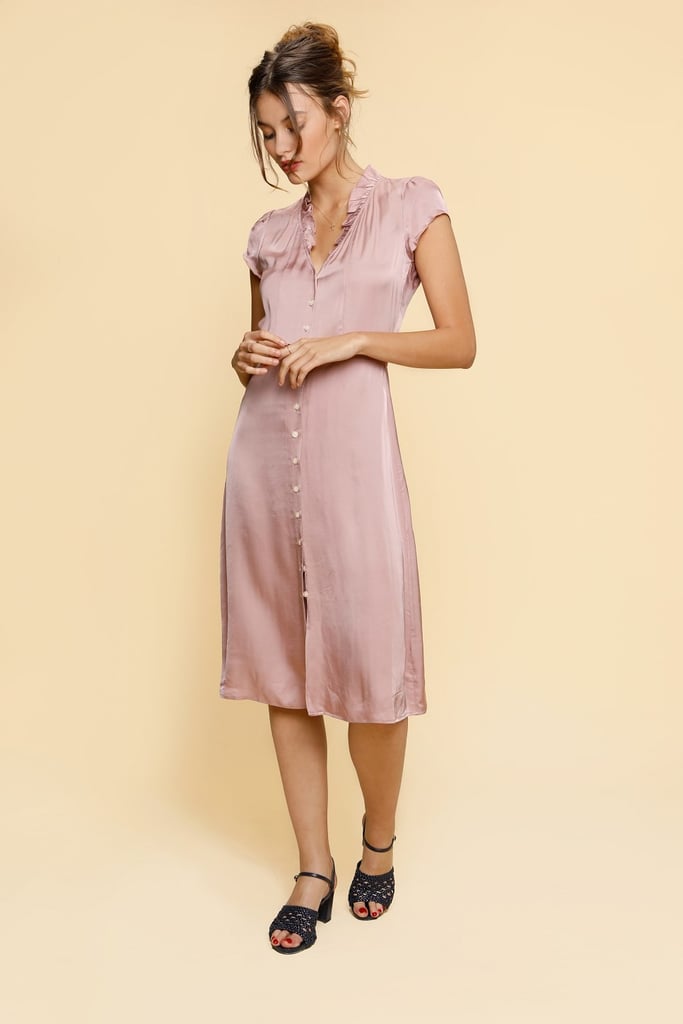 Selena Gomez [9] already owns a Rouje dress like this [10] ($203).
Ganni
Based in Copenhagen, Ganni was launched in 2009 by husband-and-wife duo Ditte Reffstrup and Nicolaj Reffstrup. The label offers contemporary pieces fashion girls can wear every day without fail. Expect to find cute basics that come in feminine floral and graphic prints.
Our Pick: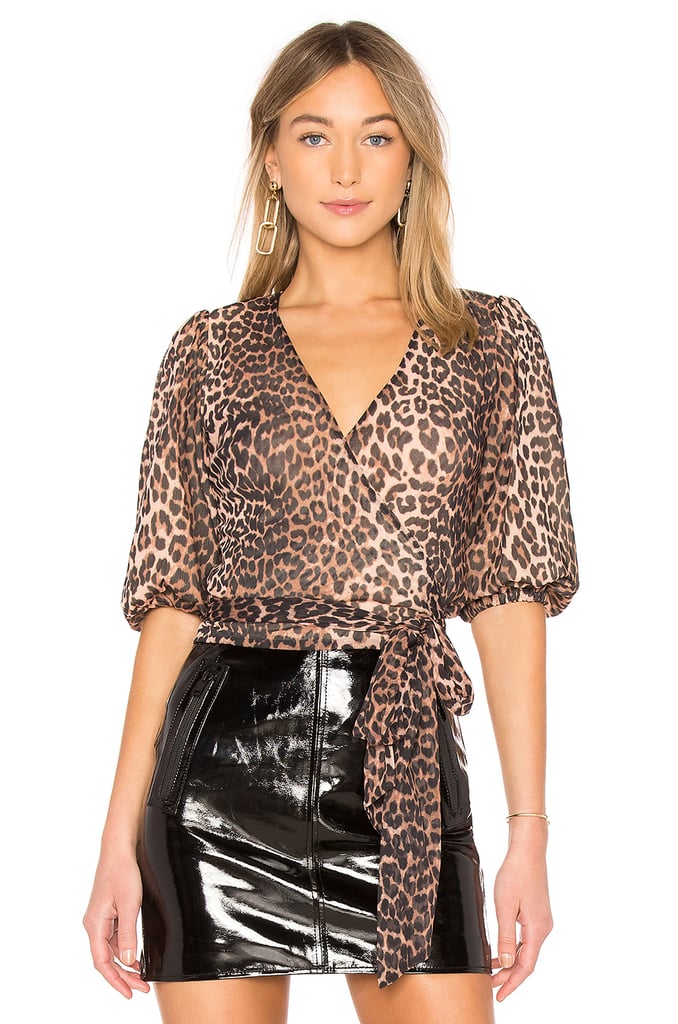 If you're looking for a statement piece, Ganni's Tilden mesh top [11] ($160) is the way to go.
Wanda Nylon
The Parisian brand entered the market in 2012 as a rainwear brand, but has quickly extended beyond that category into both menswear and womenswear. Designer Johanna Senyk is known for creating vinyl silhouettes, especially when it comes to outerwear, but her other pieces are just as strong with their retro futurism vibes. With such luxe quality and craftsmanship in the ready-to-wear items, you can expect the price to match.
Our Pick: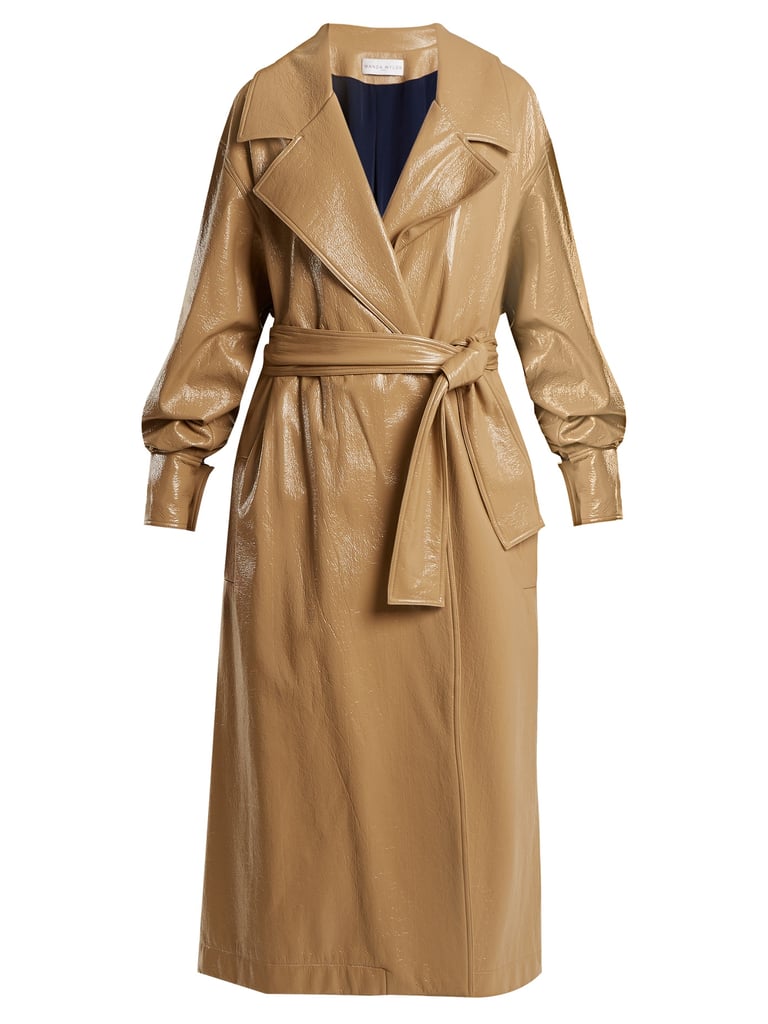 This Wanda Nylon oversize trench coat [12] ($935, originally $1,336) is unlike any outerwear you own.
Miaou
You probably first heard of Miaou thanks to It girls like Kaia Gerber, who continuously rocks the brand [13]. The clothes speak to an edgy gal with a punk-rock soul, so if you're the type to invest in of-the-moment trend pieces, then this label might not be for you.
Our Pick: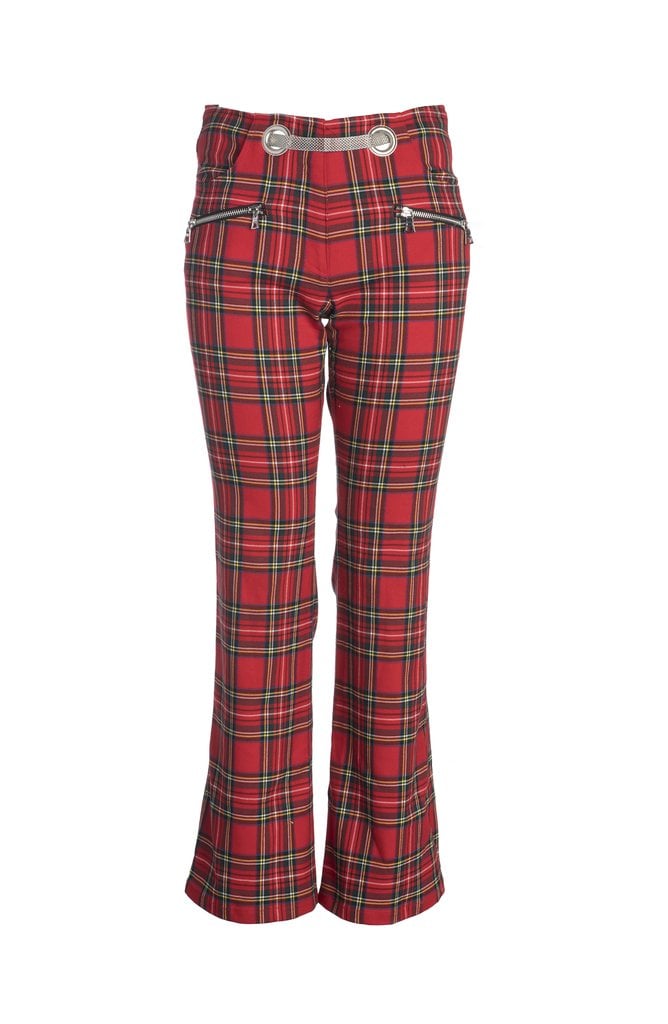 Tap into your rocker chic side with Miaou's plaid pants [14] ($325).
Neous
If you want shoes that fuse together art and fashion, Neous will be your new go-to. The footwear is all designed in London (Neous's creative directors are Alan Buanne and Vanissa Antonious) and handcrafted in Italy. You'll recognize the shoe's unique qualities, whether it's by the heel or strap, and quickly fall in love.
Our Pick: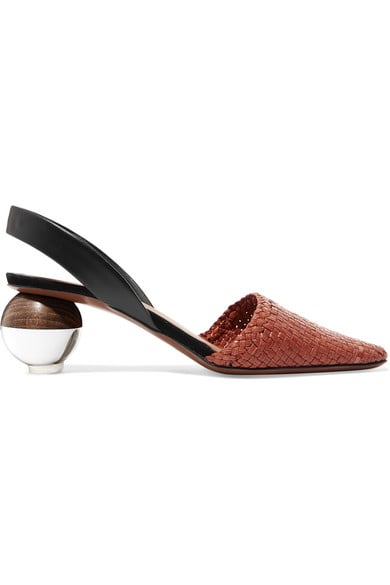 These Neous slingback pumps [15] ($685) will dress up your jeans in an instant.
Maison Atia
Maison Atia makes faux fur coats that look and feel almost like the real thing. Partners Chloé Mendel and Gustave Maisonrouge are committed to creating glamorous yet wearable designs, and from the looks of it, fans are hooked. Gigi Hadid debuted one of the label's coats last year [16], so you know it's only a matter of time before more It girls get their hands on one.
Our Pick: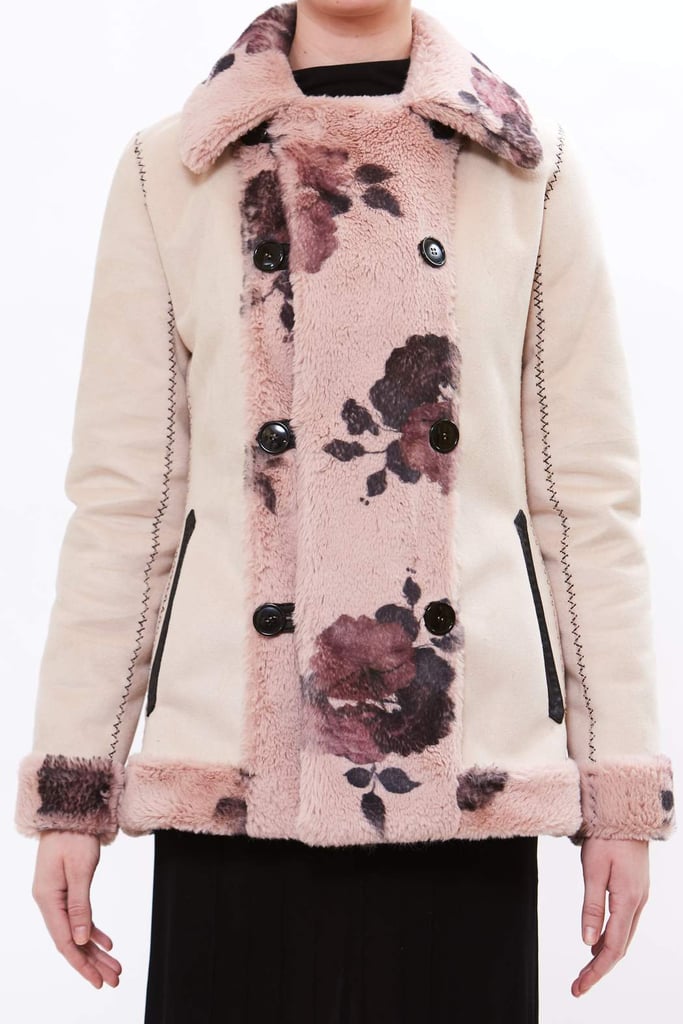 Maison Atia coats are reversible, like this dusty rose "Colette" peacoat [17] ($1,325).
Adornmonde
Jewelry fanatics won't be able to stay away from Adornmonde, especially if you're looking for 'grammable pieces with delicate finishes. The brand is already a hit with bloggers and you'll be happy to know you don't have to spend a fortune shopping the accessories. Currently, everything's only sold via its website.
Our Pick: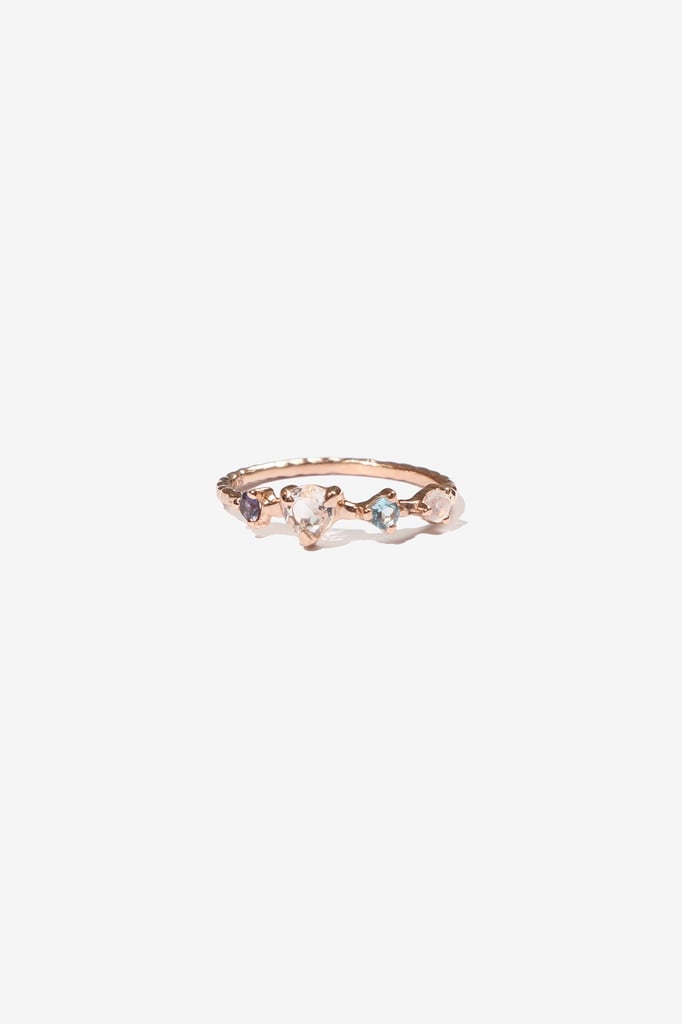 Adornmonde's semiprecious stone ring [18] ($108) is meant to be stacked with the rest of your jewels.
Unravel Project
Ben Taverniti founded Unravel Project in 2015, and his pieces have been spotted on stars like Rihanna [19]. The designer takes the basics (think sweatshirts, hoodies, and denim) and reworks them into styles that feature destroyed washes or distressing.
Our Pick: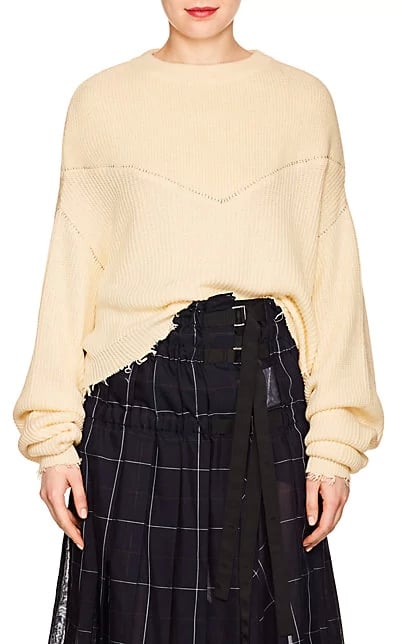 Unravel Project's cotton-cashmere crop sweater [20] ($1,100) is another cool streetwear piece to add to your collection.
Same Swim
Designed by fashion influencer Shea Marie of @peaceloveshea, Same Swim is the epitome of California cool. The swimsuits are no-fuss pieces that can be worn season after season. Mix and match the solid colors together or be daring and go with a bold leopard print; you'll find the classics are all there.
Our Pick: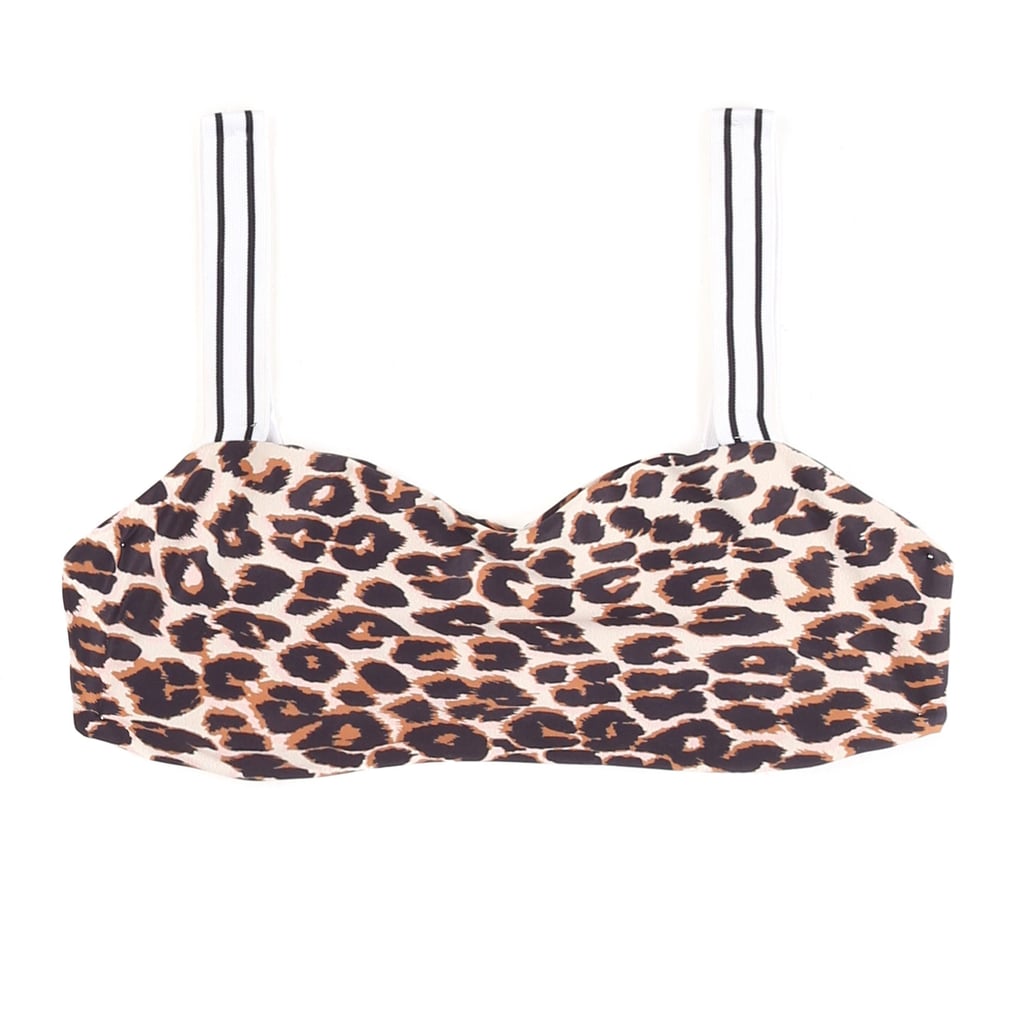 We love the mix of stripes and leopard print in this Same Swim top [21] ($160).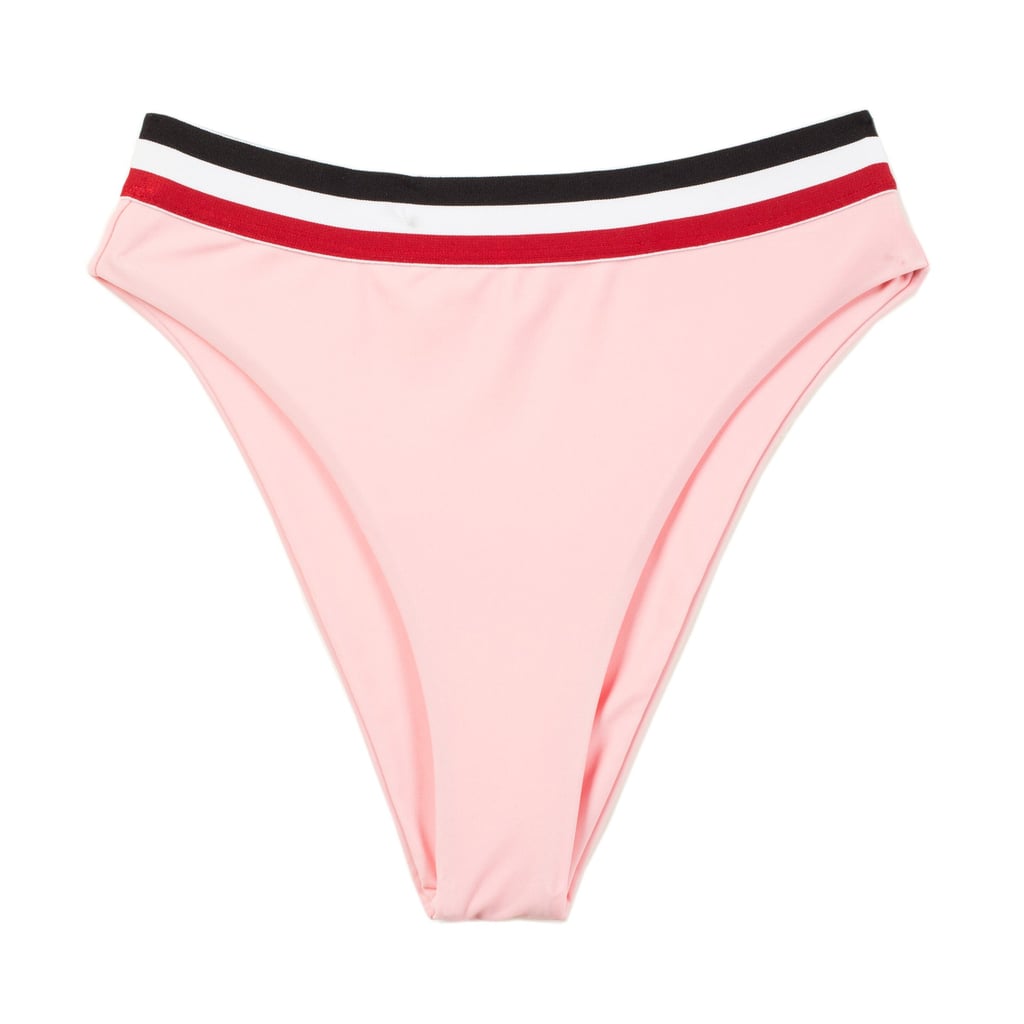 Pair this Same Swim high-waist bottom [22] ($120) with the leopard bikini top.
Petite Studio
Like the name suggests, Petite Studio offers sizes tailored to pint-size gals. The brand is only three years old [23], but has quickly become a favorite of mine. You'll find a variety of classic pieces, from a two-toned trench coat to cozy sweaters, to wear for the rest of Winter.
Our Pick: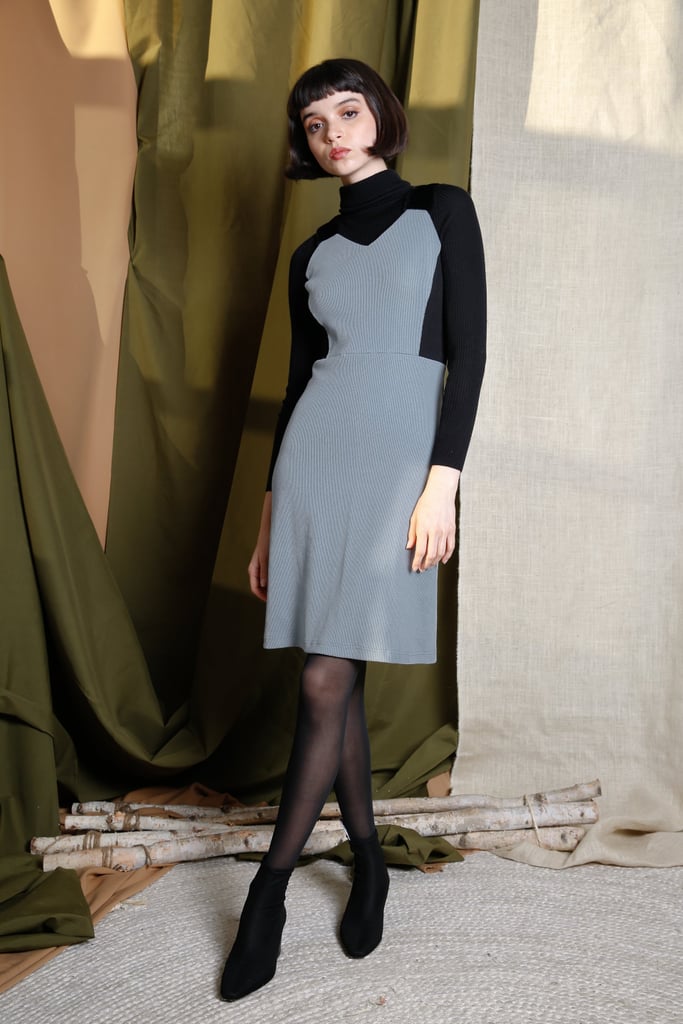 This Petite Studio dress [24] ($83, originally $165) stands out thanks to the furry black straps.
Bershka
If you love Zara, you may want to check out Bershka. The European retailer offers on-trend pieces at very affordable price points and, until recently, was only available abroad. If you can't stop by the pop up in NYC, however, the website is just as good for perusing.
Our Pick: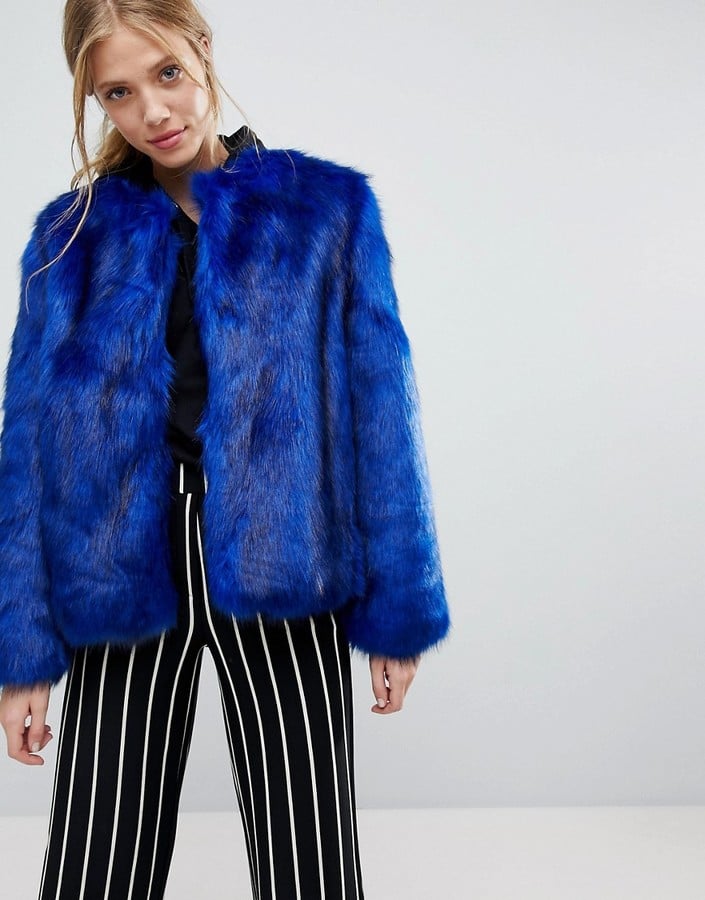 Still searching for an affordable furry coat? We found this one from Bershka in a royal blue [25] ($78, originally $111).
Réalisation Par
Réalisation Par has become an Instagram phenomenon with a legion of fans, particularly models. The brand's easy-to-wear dresses come in lively prints that are perfect for Summer afternoons, though the top offerings aren't lacking either. If you're looking for something that's both sweet and sexy, this label's for you.
Our Pick: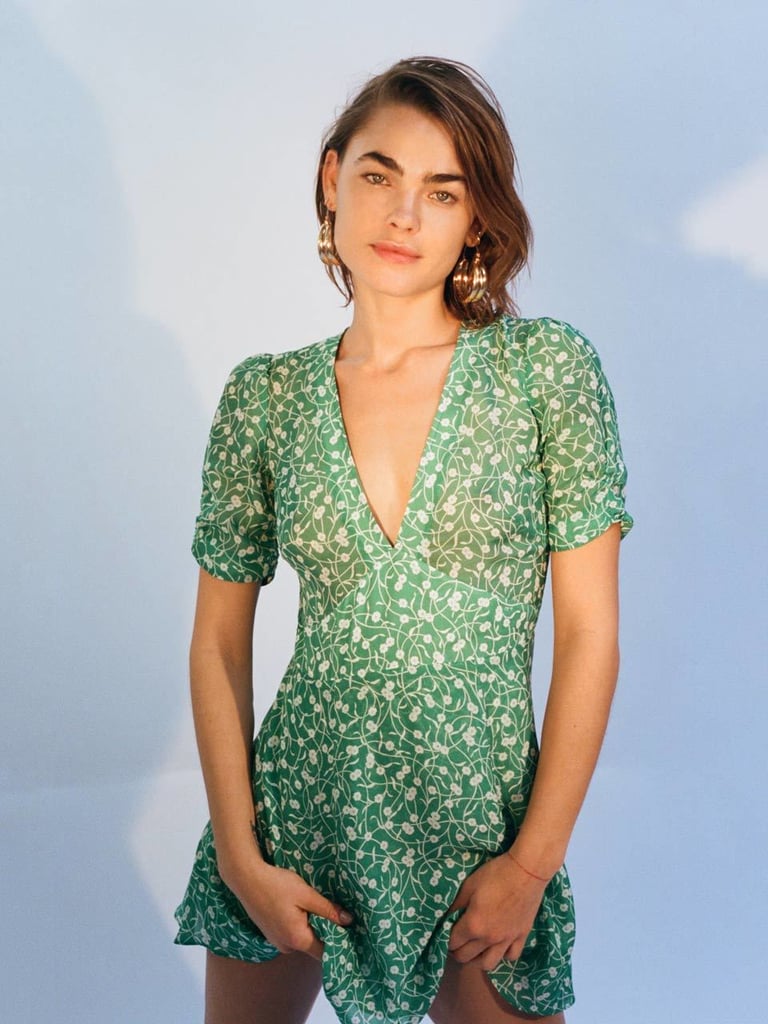 Réalisation Par's "Ozzie" dress [26] ($170) promises to make "you feel naked" while still looking covered up for the streets.
Han Wen
New York based designer Han Wen was recognized by the CFDA as one of 12 2016 Design Graduates and, shortly after, launched his label. A quick browse through the brand's Instagram and website shows clothes that are wearable and also meant for editorials thanks to the designer's juxtaposition of masculine and feminine avant-garde designs.
Our Pick: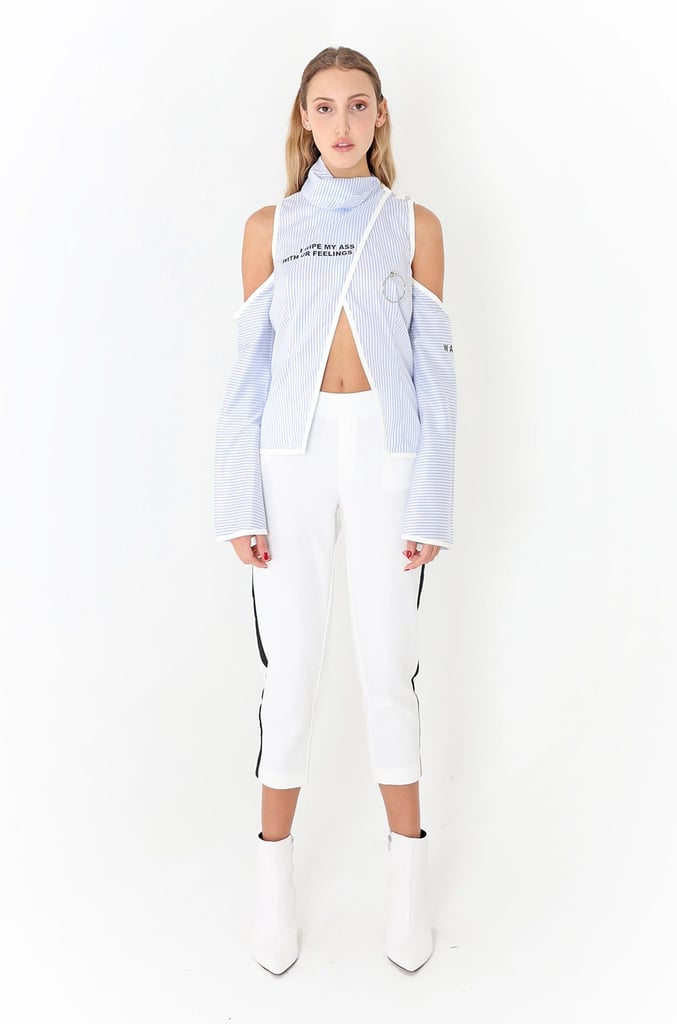 Look closely and you'll see Han Wen's cold-shoulder top [27] ($495) cheekily reads, "I wipe my *ss with ur feelings."
Parisa Wang
Parisa Wang launched her namesake label in 2016, and her bags have quickly landed in online retailers like Shopbop. You can recognize one of her bags thanks to its unique buckle strap and minimalist designs. Expect this timeless accessory to match everything in your wardrobe.
Our Pick: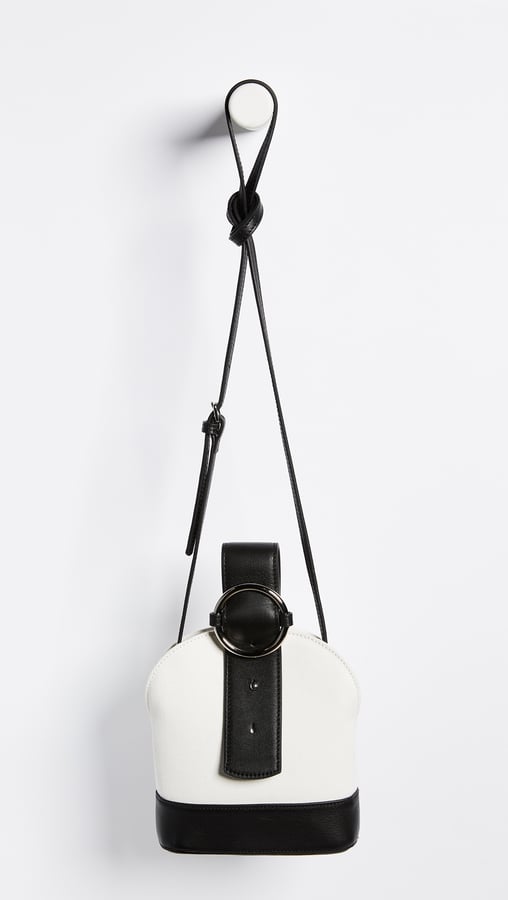 We're adding Parisa Wang's addicted bracelet bag [28] ($195) to our collection ASAP.
I.Am.Gia
Designer Alana Pallister's label [29] is a hit with models like Bella Hadid and the Victoria's Secret Angels. The Australian clothing label offers a selection of tops, dresses, and bottoms that come in punk-rock-meets-'80s styles. Luckily for all of us, every single piece is super affordable so you can truly dress like the stars do [30].
Our Pick: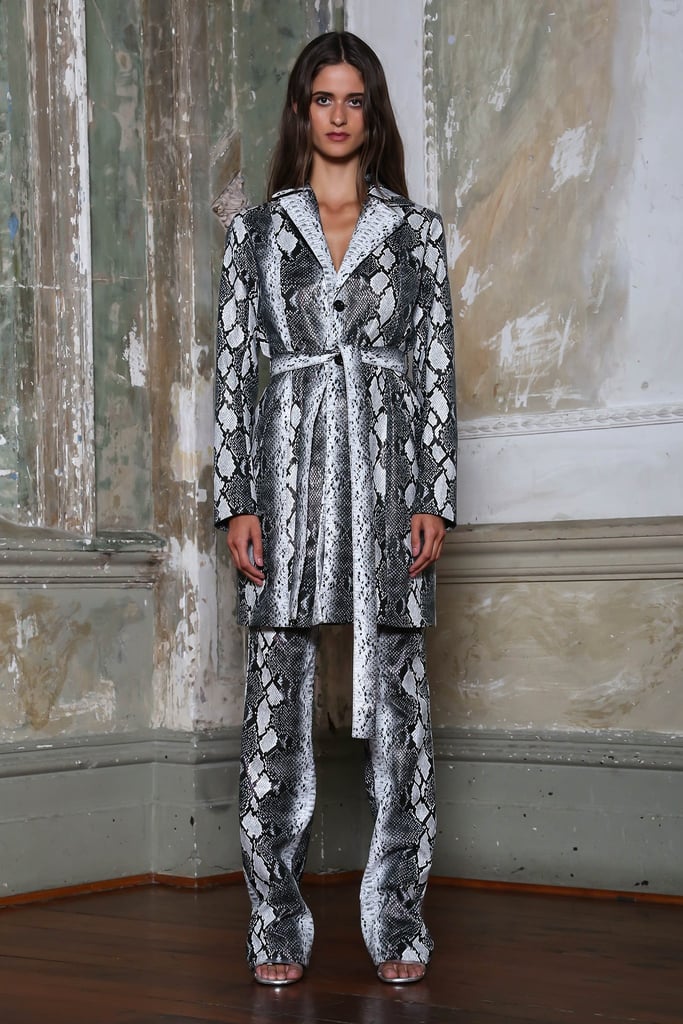 If you want to make a statement with your coat, I.Am.Gia's snakeprint outerwear [31] ($96) does the trick.