Best Online Vintage Shopping Destinations
Vintage Advantage — Our 10 Favorite Vintage Shopping Sites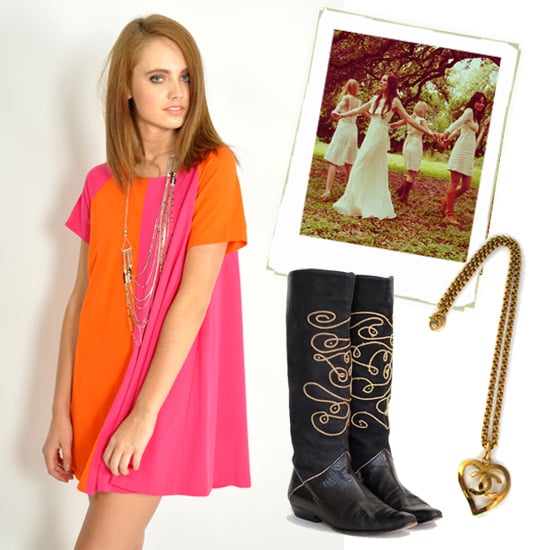 When it comes to vintage shopping, it can be difficult to find something worthwhile in your city or state. Those vintage shops can be musty and filled with a lot of, well, crap. The Internet has widened the vintage pool, but even then it's hard to know where to look, and sites like eBay and Etsy are fantastic, but overwhelming. Still, when you score that high-quality, high-style vintage piece on the Internet, it's a thrilling feat. Enter our editors' list, 10 excellent, well-curated vintage shopping sites for easy perusal. Whether you're looking for the best in bohemian chic, '80s-cool cocktail dresses, '20s era silk robes, or the perfectly worn-in concert tee, these online boutiques probably have exactly what you want. See our editors' picks for our 10 favorite online vintage shopping destinations when you keep reading.
Mama Stone Vintage
This California-based boutique is always stocked with hippie chic staples, like gauzy Summer dresses, crocheted crop tops, and hard-to-find Levi's bell-bottoms from the '60s and '70s.
Cora Pearl
Visit this museum-quality lingerie boutique to stock up on gorgeous floral bedroom jackets, delicate tap shorts, and French silk teddies spanning from the 1900s through the 1950s.
Adore Vintage
Channel your inner Zooey Deschanel at this quirky, easy-to-navigate boutique. Their perfectly organized collection (separated by era) offers the best in '50s-style wiggle dresses, chic LBDs, and vintage wedding dresses.
Lullie Vintage
Los Angeles-based wardrobe stylist Shae Detar sells vintage pieces from bygone photo shoots, like bright purple '70s batwing dresses and beaded blouses reminiscent of Studio 54.
Thriftwares
Head to this online shop for '80s sequined cocktail dresses, high-waisted minis, and '90s-cool pieces that would make Clarissa Darling swoon.
Posh Vintage
With its crisp, clear photos, concise measurements, and extensive item information, this site is a veritable treasure trove of everything from Ossie Clark wrap dresses to printed Yves Saint Laurent scarves.
Library
A literal anthology of vintage fashion, this Charleston, SC-based boutique is filled with covetable designer and no-name pieces, like Givenchy blazers, Oscar de la Renta wrap tops, and tons of flowy Summer skirts.
Archive Vintage
All of the handpicked items in this Dallas shop are in either perfect or near-perfect condition, ranging from Versace wrap dresses, Thierry Mugler jumpsuits, and suede Ferragamo flats.
What Comes Around Goes Around
Fashion devotees flock to this boutique for their well-rounded, meticulously edited collection. Their online selection is still expanding, but you can find vintage Chanel gold jewelry, Missoni knits, and oversize sunglasses from Balenciaga and Guy Laroche.
Spanish Moss Vintage
From bell-sleeved boho dresses to buttery leather jackets and riding boots, you'll find everything you need for a '70s-era band aid wardrobe at this carefully curated boutique.