Best Red Carpet Looks of 2012
Vote For the Best Red-Carpet Look of 2012!
We're getting down to the wire — you have only days left to crown your red-carpet queen of the year. And, after one incredibly glamorous year, there's some stiff competition, like Gwyneth Paltrow's ultrachic Tom Ford at the Oscars or Kate Middleton's brilliant Jenny Packham gown in London. Ensure that your pick makes it to the final round and vote on our Best Style of 2012 bracket, a tournament-style competition to rank the best looks of the year. We've selected 64 red-carpet dresses, and we need your help to pick the winner. Start by clicking below, and go through the first-round matchups by picking who you think had the best style of the year. Once you've done that, we'll take your favorites and pair them against each other until there is only one winning look left!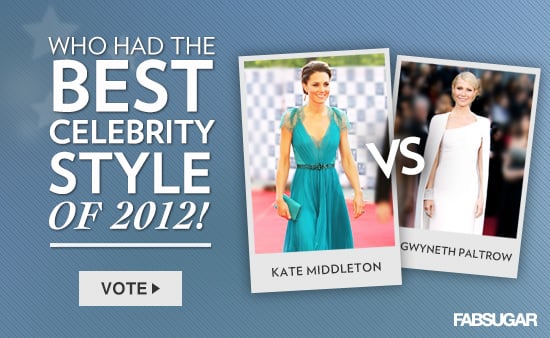 Vote Now!