Best TV Show Style of 2013
What's the Most Fashionable TV Show of 2013?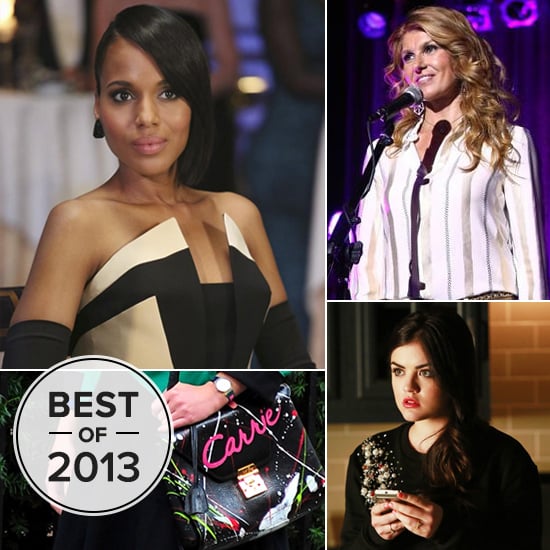 With top costume designers like Catherine Martin of The Great Gatsby and Trish Summerville of The Hunger Games: Catching Fire, it's hard to ignore the stunning styles of this year's blockbuster hits, but that's not to say the small screen didn't hold its own in the fashion arena. Television favorites like Pretty Little Liars, Scandal, Nashville, and The Carrie Diaries have developed cult followings that extend well beyond the drama and love triangles. From sophisticated separates to more-is-more performance looks to mixed-print masterpieces, our favorite fashion-centric shows run the style gamut. While each of these primetime programs fills a different sartorial void, we're relying on your vote by Dec. 16 to help us decide which show should be crowned most fashionable for 2013!