Best Winter Coats 2012
Did You Buy the Wrong Winter Coat This Season?
Did you buy the wrong coat this season? Contrary to popular belief, it's not just about finding the heaviest coat to stay warm in the Winter, it's about wearing the right one. Each climate has its own peculiarities; some have more rain, others have heavy windchill factor, and some have more snow. Needless to say, it takes a certain kind of coat to battle the forces of Mother Nature, so we're supplying you with some essential coat-guide tips before you make your big investment this season. Just read below for our regional coat-buying guide.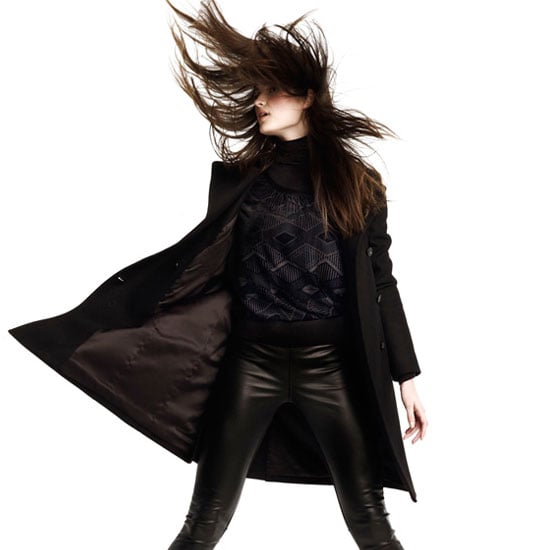 West: States like California, Oregon, and Washington experience mild to moderately cold Winters with rain and a lot of snow in certain regions. The best coats for this region are water-repellent coats with insulation. Thinner puff coats are a good choice, along with wool coats, and padded anorak jackets.

More Winter coat-buying tips here.

Northern Rockies: States like Montana, Wyoming, and Nebraska are much more brutal with temperatures dropping well below 0 degrees

Fahrenheit

. If you live this region, it's best to bundle up in serious outerwear, like premium down fill puffer coats (Moncler makes some amazing, stylish options) and longer silhouettes are essential in this climate to fend off any creeping winds or beastly snow.
Southern Rockies: States like Utah, Colorado, and Arizona get chilly, but hardly ever freezing. In these drier climate states, wool coats with Thinsulate technology are great options (J.Crew makes some beautiful affordable options).
North Central: States like Wisconsin, Illinois, and Iowa, experience heavy sleet, snow, and freezing winds. Protect yourself from these ferocious Winters with a super insulated coat, via puffer or parka form, with fur or shearling trim or lining for extra protection. Also, a coat that comes with a hood is a must.
South Central: States like Texas, Oklahoma, and Arkansas experience relatively short and mild Winters. Besides occasional snow and freezing rain, you can get away with a short wool coat or warm parka coat.
Northeast: States like New York, Vermont, Connecticut, and Massachusetts receive their fair share of freezing rain and snow. While it's not quite as cold as the North Central region, long silhouettes and lighter puffer coats are still a must for those snowy days. A substantial wool coat with Thinsulate technology is also a good option.
Southeast: States like Florida, Georgia, and Alabama experience fairly mild Winters in this region. Since Winters are short-lived, you can get away with short wool coats and lightly insulated anoraks.
Source: Club Monaco